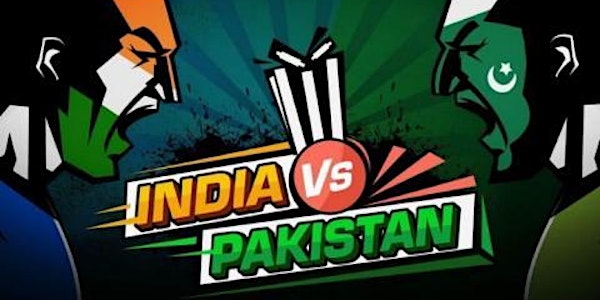 India vs Pakistan Live Screening (Asia Cup)
This year we are back with a bang, Please register yourself for live screening of India Vs Pakistan cricket match in the heart of Dublin.
When and where
Location
The Harcourt Bar & Garden 60 Harcourt Street D02 P902 Dublin 2 Ireland
About this event
*****UPDATE - This event is Sold out, Only Individulal tickets with donation (Min 1 euro) are avaible.******
Our team is in touch with venue to increase capacity, Please check event link below for queries & updates.
#######################################################
#FREE_ENTRY
All Cricket fans, Finally wait is over for one of the most intense sport rivaliers in the world.
This year we are back with a bang by organising a live screening of India Vs Pakistan Asia cup cricket match in the heart of Dublin.
""Get your flags out, keep the face paint on and ready to roll with dhol""
We are supporting Temple Street Charity, please donate & collect your neon wrist bands at the venue to access all the great deals.
*****FAQ's*****
Are there two venues?
- No, live screening is only happening in DTwo.
Is this event organised by any organisation or company?
- No, it is a free public event organised by a bunch of cricket enthusiasts. We don't belong or support any organisation.
Can we pay for table/VIP area?
- There is no payment required for table reservations, all the table assigned are based on the first come first serve bases. There is no VIP area on the day apart from reserved sections for our close friends and families.
For how long can we hold the table? Any restrictions?
- The table is available only for an hour if not taken by any of your group members.
- Once taken, you can use your table for the whole match.
Are kids allowed?
- Yes, there are no restrictions as such. We urge parents to take full responsibility as there will drink served on the venue.
Do we have some arrangements for kids to play?
- No
Does this place has wheelchair access?
- Yes, there is.
Any complementary drinks or food available?
- There are no free drinks or food.
Can we bring food and drink?
- No, outside food or drinks are not allowed.
****Right to admission is according to club rules.Mangement reserves right to admission****