Essential tips and tricks when working with object states, buttons, forms, animation and timing.
About this event
3:45-4:00 pm Pre-Presentation Networking
4:00-5:45 pm Presentation
Whether you're creating menus or adding page navigation, using InDesign digital publishing and interactivity tools doesn't have to be difficult. However, it does require attention to detail. Join Angelo as he goes over his essential tips and tricks when working on digital publishing projects for web or ePub. In this presentation, Angelo will demonstrate how to use object states, buttons, forms, animation and timing to create a digital catalog layout.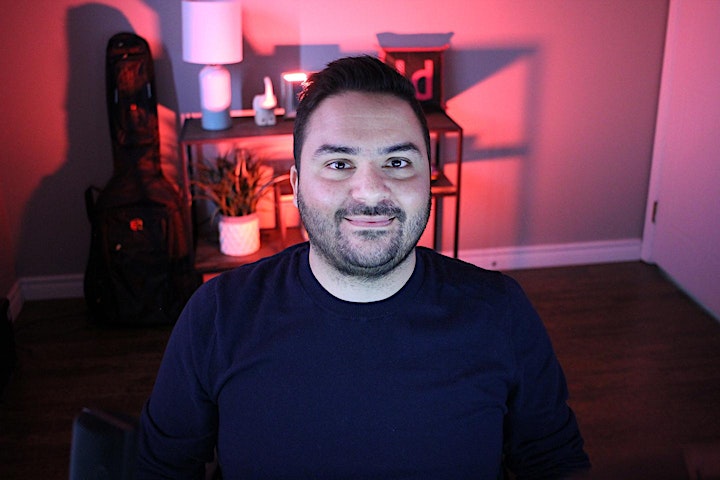 About the Presenter
Angelo Montilla is a visual designer, instructor, and YouTube content creator based in Windsor, Ontario, Canada. He has 20 years experience as a graphic designer and specializes in print/editorial design, interactive design, digital publishing and branding design.
Since 2018, Angelo has run Montilla Design, where he offers design services as well as design tutorials and lessons. Angelo's design career has seen him make stops at the Windsor Star, St. Clair College and the University of Windsor. Angelo, who was a speaker at Adobe MAX 2021, also has a growing community on YouTube, where he creates design tutorial content, with a focus on InDesign.
Free Raffles
Yes, we will still have raffles. And, for as long as we are able to do it, they're free. You must attend the presentation to be eligible. Most prizes will be delivered electronically. The Los Angeles InDesign User Group is a registered 501(c)(3) not-for-profit organization. Contributions are tax-deductible to the extent that the law allows.
Organizer of InDesign Digital Publishing Essentials
The Los Angeles InDesign User Group is where folks who use InDesign hang out with other folks who use InDesign. We provide an authentic user-to-user experience where individuals who speak the language of page layout and digital publishing get together to let their pixels down. While we are nominally a Los Angeles-based group, COVID has burst the boundaries. Like Hollywood, LAIDUG now belongs to the world.
LAIDUG is officially supported by Adobe Systems, Inc., but is an independent organization managed by local volunteers. The group is a registered 501(c)(3) not-for-profit organization financed through the sale of raffle and event tickets, the purchase of branded items and the occasional tax-deductible contribution. All regular LAIDUG meetings and events are free to the public.
Privacy Policy
Your registration constitutes permission to use photos and audio/video recordings taken of you at the event or program for promotional and educational purposes in connection with LAIDUG programs and activities and on LAIDUG website and social media sites.