Description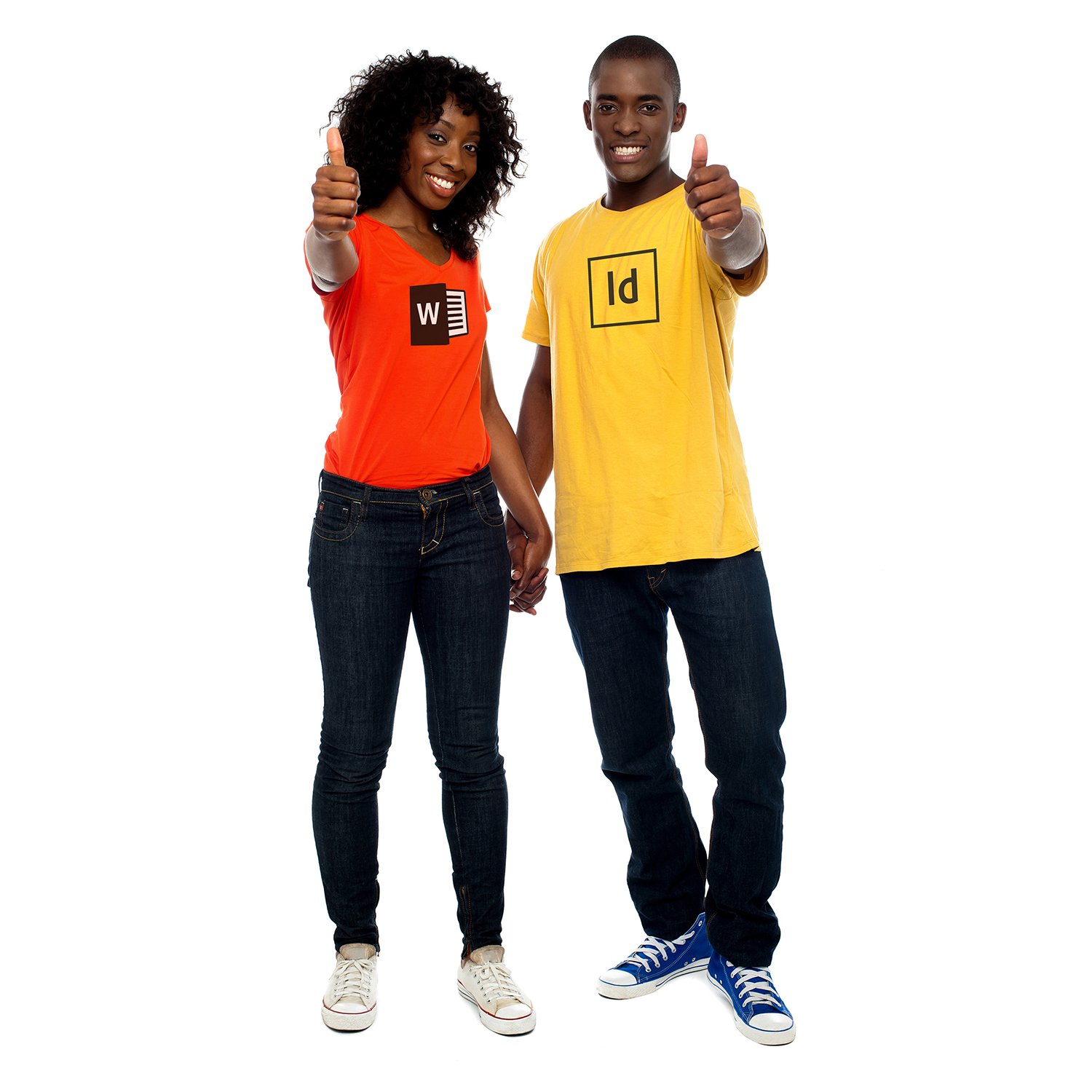 Almost all of us use Word – or accept files from those who do. But sometimes getting text out of Word and into InDesign can be a pain. Formatting gets lost or comes out screwy. Footnotes disappear. And let's not get started on tables. In this presentation, Rob Huddleston is coming down from Sacramento just to tell you everything you wanted to know about InDesign and Word, whether you were afraid to ask or not.
Find out how to create an InDesign document and a Word template that provide for seamless integration. It's the same process that both of Rob's publishers use to suck his Word manuscripts into InDesign and have it automagically do the layout and formatting.
In addition, you will learn:
Best practices for importing Word docs you didn't create
How to export text from an InDesign document to a Word doc with or without formatting (such as it may be)
What to do if a customer makes changes by giving you a brand new Word doc
Why do footnote numbers disappear when importing?
Where does InCopy fit into this, if at all?
How do I get images out of a Word doc for import to InDesign
The easiest way to make Word tables into InDesign tables


About the Presenter

Rob Huddleston has been developing web pages and applications since 1994, and has been teaching web and graphic design since 1999. He is the author of nine books on web and Adobe tools, and two more on Android. He is on the design faculty at The Art Institute of California where he teaches graphic and web design courses.

Farthest Attendee

The person who travels the farthest specifically to attend the meeting will receive her or his choice of any one deal at MightyDeals up to $50.00. You need to prove to us that you traveled farthest to attend this meeting. Having recently moved to the area from somewhere else won't cut it. Be prepared to show us indication of your current residence—perhaps a driver's license or a utility bill. Decision of the administrators of the Los Angeles InDesign User Group is final.


Raffles

LAIDUG meetings are free. The group is supported by raffles of donated prizes. No one is required to participate in the raffles. Raffle tickets are: 1 for $3, 2 for $5, 5 for $10, 11 for $20, 24 for $40, 32 for $50 and 65 for $100. All major credit cards are accepted.


Raffle Prizes

eDocker CREATE! 6 month subscription. Value $774.00
Redokun translation software. Value $600.00
Adobe Creative Cloud. 12 month subscription. Value $599.88
Stock Layouts. Full access to Stock Layout template library. 3 month subscription. Value $299.00
WordsFlow Pro from Em Software. Value $300.00.
Markzware. Any single product. 12 month subscription. Value $199.00
ID2Office from Recosoft. Value $199.00
Expo Creative Asset Manager for Mac from Insider Software. Value $149.00
Font Agent Pro 7 from Insider Software. Value $99.95
InMotion Hosting. Web hosting and free domain. Value $90.00
DTP Tools Cloud for InDesign. 6 month subscription. $77.40
TypeDNA. Font management software. Value $49.00
Adobe Stock. 15 image licenses. $44.00
InDesign Magazine. 6 month subscription. Value $30.00
Pluralsight. 1 month subscription. Value $29.00 (two raffles)
LA Web Professionals Group meeting tickets. Value $7.99 (four raffles)