Description
Be sure to join SILCGA for Independent Living Day at the Capitol! February 8, 2018! Room: CAP 216 11am-2pm
We want to get to know our legislators and have our legislators get to know the SILC & CILs and learn about the life changing work we do!
There will be refreshments.
Please RSVP to attend no later than 1/25/18. Also, contact Becky Ramage-Tuttle if you require an accommodation.
NOTE: You will need your photo ID to enter the Capitol.

---
Legislative Agenda
This year SILCGA is focused on two items: Center Expansion & Home Access
Currently, there are 59 counties that have no access to a Center for Independent Living. Nearly 1 million people with disabilities are unaware of or have access to the resources within their communities. The Center's for Independent Living are the connecting thread to independent living! The best way to for the CILs to educate, empower, train, divert and support the disabled community is to expand their reach!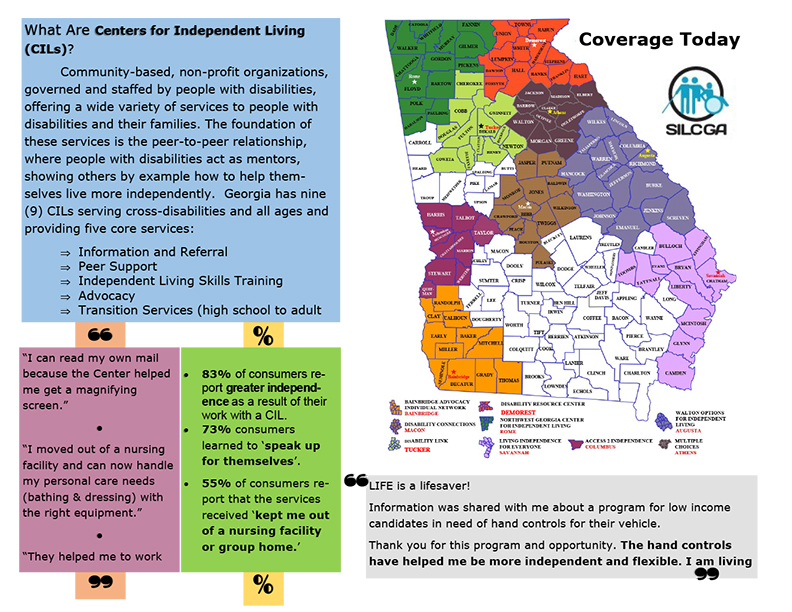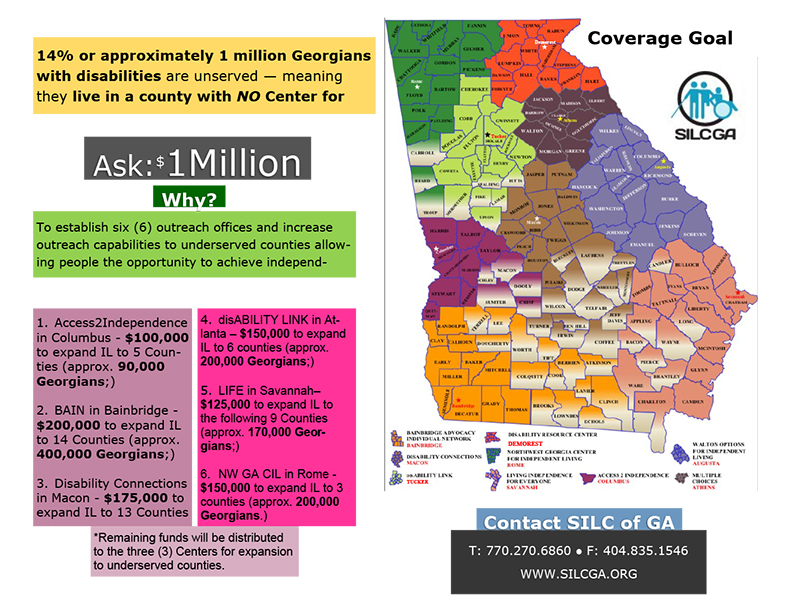 The Home Access Program (HAP), through the Department of Community Affairs, is requesting the permanent reinstating the funds. This funding will help people with disabilities stay in (or return to) their own home after rehab, an accident, or other disabling event. This saves families and individuals considerable anguish and saves the State of Georgia considerable expense when nursing facility placement is avoided.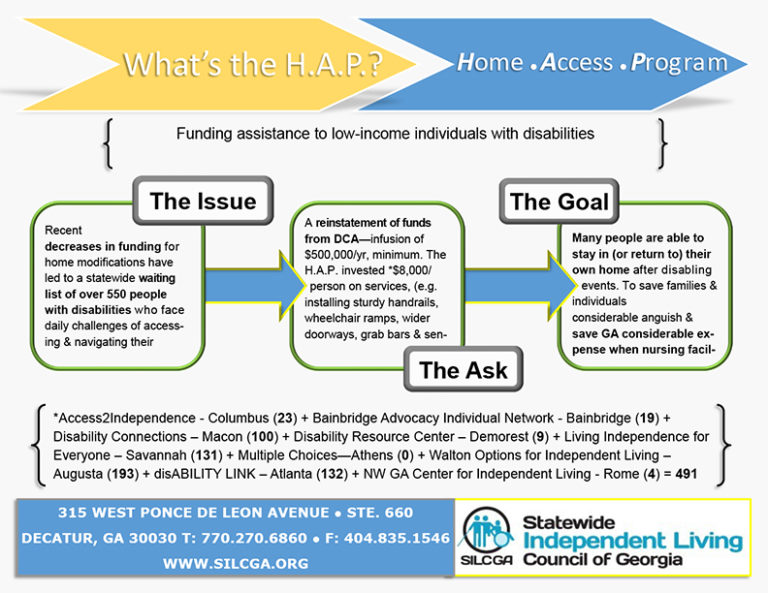 We need your help to make both items a reality.
For more information & related one-pagers, please visit our website at <http://www.silcga.org/2018-legislative-agenda/>