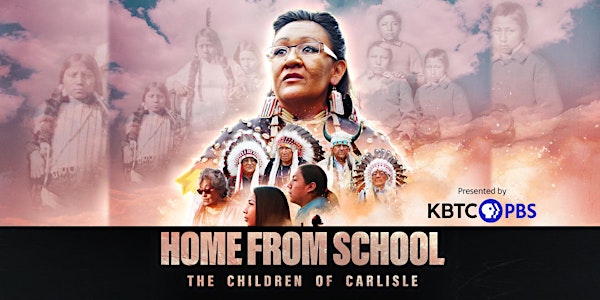 Independent Lens: Home From School Virtual Screening and Panel Discussion
KBTC presents a free virtual screening and panel discussion of INDEPENDENT LENS: HOME FROM SCHOOL.
About this event
JOIN THE EVENT HERE: https://ovee.itvs.org/screenings/ettod
Independent Lens: Home From School follows the difficult journey of Soldierwolf and tribal elders as they delve into the controversial history of Indian boarding schools, patch together the historic record and personal stories of the relatives who were shipped away, and, finally, travel to Carlisle to reunite with, and ultimately retrieve, the lost children of their tribe.
Generations after Native American children were sent from their reservation homes across the country to the Carlisle Indian Industrial School in Pennsylvania, family members seek to retrieve the stories and the remains of children who were buried far from home on the school grounds.
Join KBTC Public Television for a free screening and panel discussion of this hour long documentary.
Moderator: Arlie Neskahi, Diné Nation, Facilitator & Consultant
Panelists: Sylvia Miller, Puyallup Tribe, Tribal Council Vice Chairwoman; Ramona Bennett, Puyallup Tribal Elder; Jason LaFontaine, Turtle Mountain Chippewa, Manager at PSESD Native American Education Program