Independent Entrepreneurs Z Convention & Forum (KL)

Sunday, November 27, 2016 from 9:00 AM to 4:00 PM (MYT)
Who's Going

Loading your connections...
3 of your friends are going.
Share it to get more people on board!
Share

Sara Haughty
San Francisco, California

Luke Picard
London, United Kingdom

Rick Vespucio
Florence, Italy
Event Details
NOTE: This is an amazing seminar shows you the secrets behind the most successful & profitable business in 2016!
Learn EXACTLY How To Be The Young & Successful Independent Entrepreneurs
… and how to grow your own business dramatically by following the proven step-by-step business strategy.
Are you a Gen-Z (1995 ~ 2009) who wish to be a successful & rich entrepreneur at the young age?
Are you determined to your own business?
If the answer is YES, then you have finally reached the right place to start your journey to be the next young entrepreneur...
If you've been struggling with finding and starting a profitable business, with the right strategy and soaring profits - then this is definitely the most important page you will read today!
Here's WHY:
Starting a new business or be an entrepreneur is so much fun it seems almost "too easy"
But, as with any business, following the proper plan keeps you from doing the wrong things and focusing on the things that really work!
So, what you'll actually find in this seminar are the steps you need to take to get started now.
How to improve your leadership skill, where to find your staff and how to market your new business.
How long have you been wanting to start your own business? But you couldn't find the right business to fit in with your family and lifestyle?
Imagine how it will be when you have a business that's FUN, that your family can enjoy and that can make MASSIVE of $$$$. A proven business strategy & method  that can help you to find & source many new products that you can't wait to get to the annual trade show to see great new items to offer your customers.
Sounds too good to be true?
Well, it isn't if you know how - and in this seminar will teach you exactly how to join hundreds of other entrepreneurs in the world who have found the secret to a profitable business that can grow into a six figure income.... Ops.. It should be no limit.. Sky the limit!
---
The Future Independent Entrepreneurs
An Independent Entrepreneur is a FREE MAN, totally free from company policies and regulations.
You can choose your own work, time and life. Your job specifications and modus operandi change continuously with new business development. Your type of work encourages self-management and self-actualisation. In a nutshell, YOU WORK FOR YOURSELF!
---
And It's NOT Like Any Other Seminar You've Ever Attended!
Nothing could be easier!
Here are just a few of the many things you'll discover with the information in this seminar:
How to decide what kind of business is best for you.
The best way to plan your goals, find the proper staff, work with your right business partners and get your company set up.
An insider secret to finding the BEST-SELLING Products - that can save you valuable time to test it!
Learn which type of business strategy get you the big money with the least effort.
Proven ways to market your company & increase the net profit!
Find out where to hire help, and how to get them to promote your company even when they're NOT working for you.
And much, much more!
So, by now you must be thinking... HOW MUCH is all this insider information going to cost?
ONLY RM250 for general seat!
If you wish to network with the "higher-level" person, you can go for the VIP seat - RM500...
---
Who Are The Speakers? 

Todd Falcone
Over 25 years of experience in the profession of network marketing and direct selling.

Carries a strong passion for the industry and what it has to offer.

Distinctive style of candid, in-your-face presenting, layered with comedy and practical instruction.

Has dedicated a majority of his time speaking and training on the subject of network marketing success.

Founded by Falcone in 2006, Reach4Success, LLC supports, educates, and trains individuals within the industry.

Training  programs focused on success, including Insider Secrets to Recruiting Professionals, How to Win in the Game of Prospecting, The Little Black Book of Scripts, Cracking the Code to Success in Network Marketing, The Fearless Academy, and his powerful new training book, Fearless Networking.

Speaks on various industry-related topics and shares the success tactics that have allowed him to attain his financial goals, retire as a network marketing distributor, and build his successful and ever-growing seminar company.

Consults network marketing company owners, trains top-level distributors, coaches individual home-based business owners.

Speaks at corporate training events all over the world.
---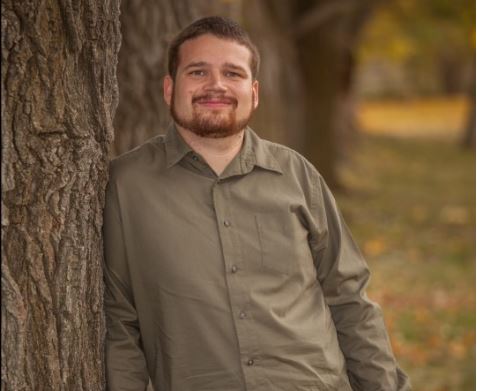 Preston Berry
An innovative leader in the deaf community.

At the age of 23, he had built one of the biggest deaf teams in Unites States'sdirect sales industry.

Destine for success at an early age.

Recognized for his leadership ability at only 12 years of age when he was awarded The Presidential Award from President George W. Bush.

Opened his first online business at only 14 years old.

After graduating high school, he decided to join the direct sales network to see what he could do.

In the direct sales network he grew one of the biggest deaf teams.
---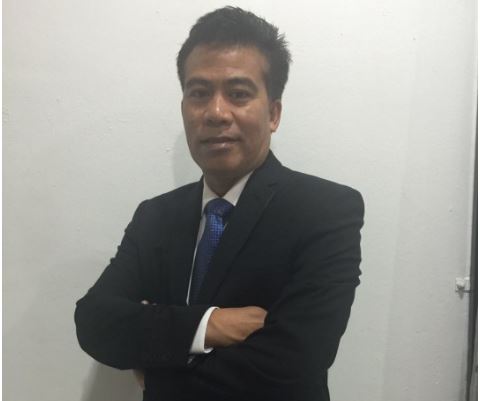 Helmi Gimmick  
He was once an artist, entertainer and also a MLM entrepreneur.

A member of the Persatuan Karyawan Malaysia.

An actor in local movies such as Cinderella, MX 3, Janji Diana and many more.

Able to speaks in Malay, English, Japanese Chinese, Indian, Arab and Tagaloq.

He has more than 12 years of experience in the MLM industry since year 1999.

Obtained Bachelor of Honour for Communication in Open Universiti Malaysia Year 2014.

Now, he is undergoing Master courses.

Own a wisma in Negeri Sembilan

As guest speaker and panel for DSAM convention in Sunway Hotel (2012)

Awarded as Top Sales for the Year 2013  by New Image International, New Zealand.

Holds talk on entrepreneurship for IPTA and IPTS in PWTC

Handles motivational courses for musicians and local artists

Entrepreneurship Program in Port Dickson in conjunction with Persatuan Karyawan Malaysia.

Corporates that he had being conducting talks and team building includes F&N Malaysia, S5 Sdn Bhd, Phytoscience (M) Sdn Bhd, CNI, New Image New Zealand, Astro and TDK Malaysia.
---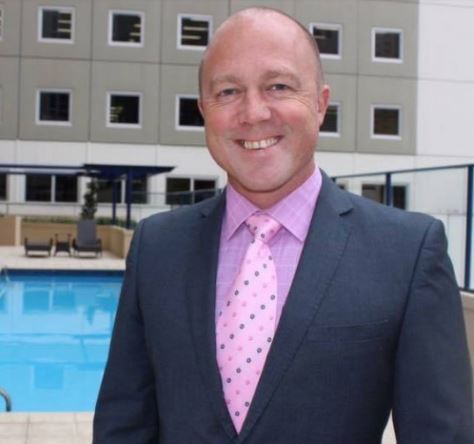 Mark Davis
Resides in Australia, writing, speaking and working on new projects.

An international speaker, trainer and social entrepreneur whose passion is to inspire people to communicate.

Background and passion lies in speaking and training.

Two bestselling books on public speaking available on Amazon.

Spoken in over a dozen countries.

Led classroom training with translation.

Written books, training resources and assessments in the Vocational Education sector.

Developed online strategies for key networking leaders.

Built communities within organisations in the profit and non-profit sectors.

Become an internationally-renowned speaker and travelling life coach.

Helped Australian communities across the nation gain access to jobs, quality training, and fresh food when they need it most through not-for-profit partnerships.

Launch multiple projects across the world to meet various community needs.
---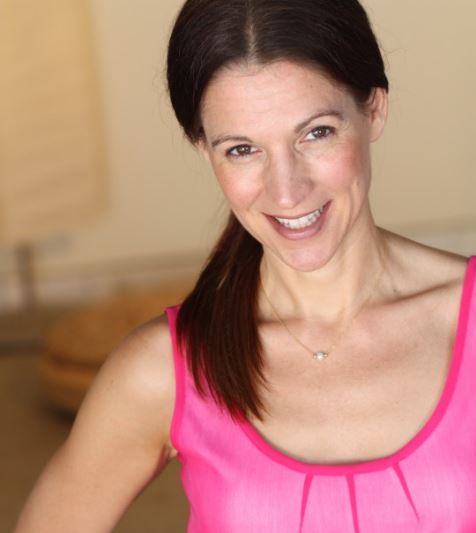 Josephine Gross
Co-founder and Editor in Chief of Networking Times and Dean of Faculty for Networking University.
Born and raised in Belgium, she came to the U.S. to do her Ph.D. in languages at Stanford University.
Together with her husband Chris Gross, she founded Networking Times in 2001 and today it is the leading publication for network marketing in the world.
Networking Times is a bimonthly educational journal that helps professional networkers build the right skill sets and mindset to be successful in their businesses. A powerful training tool, Networking Times is also used as a prospecting tool, as it provides powerful third-party validation for the network marketing business model and profession.
Networking University is an online learning institution that offers weekly live webinars, e-learning modules, a certification program, and live events. Its mission is to provide generic training and ongoing education to networking professionals by teaching them to build their businesses with greater skill, integrity, professionalism, and responsibility.
Her favorite speaking topics include The Rising Economic Power of Women, Women Are Wired to Win in the New Economy The Feminine Side of Leadership, and The Global Impact of Network Marketing.
---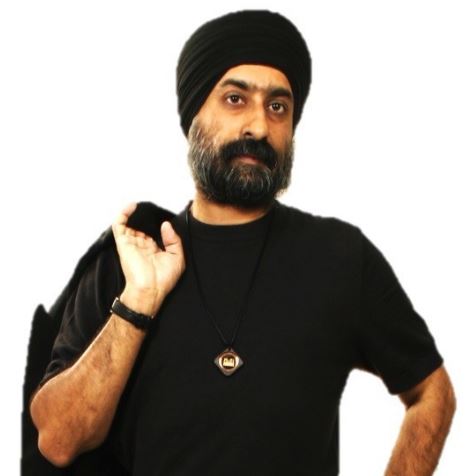 Dr. Dev
CEO and Mind Science Personal Development Master Coach of SELF MASTERY Learning Centre Sdn. Bhd.
He is a certified Born Rich Master Coach with Bob Proctor's Life Success Productions USA, since 1992.
As a Law Instructor with the Royal Malaysian Police Academy for 8 years.
As a Training Consultant with Prudential Assurance Malaysia Berhad for 6 years.
He also runs annually Self Awareness camps for youth in Malaysia, Singapore, Australia and New Zealand.

Asia's top Mind Power expert who teaching how ANYONE can use their OWN Mind Power to achieve Massive Success.

Master Coach of Success Warrior, Train The Trainer, Creative Breath Meditation & Master Life Coach, Master Business Coach.

Certified Master Coach of Mind Power & Energy Healing.
---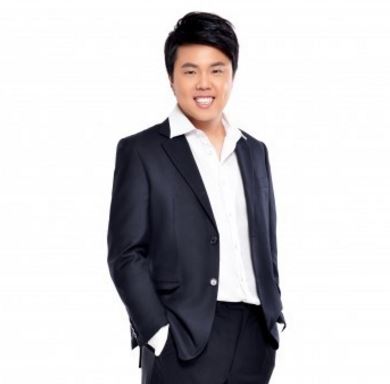 Albert Tee
A happily married man and father born in Malaysia.
He immigrated to Singapore in 2007.
A successful Internet Marketer.
Cracked the code and was able to create a profitable online business that was paying him more than his full time job.

In 2005, he created i – Success Mastermind Group – The 1st Online Biz Strategies Academy

He trained students worldwide to take their business online and create an incoming stream of never ending, pre-sold customer from the internet.

Business owners and independent entrepreneurs where chasing after Albert, looking for his help to take their respective business online.

Digital Marketing Trainer for MLM Biz Owners & Property Agents.

Digital Marketing Advisor for SME Biz Owners in Singapore.
---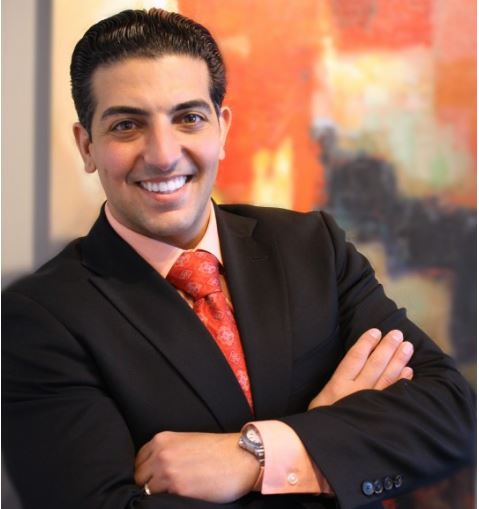 A.K.
A passionate and life-long entrepreneur.
At age 20 years old, A.K. Khalil was introduced to the network marketing industry.
His multifaceted business approach helped him amass annual sales of over fifty million dollars before he turned 25.

He fell in love with the business model and dedicated himself to learning everything he could about the industry.

He proved himself a top field leader, developing a world-class organization with tens of thousands of distributors.

He has been hired by some of the most well known companies in the industry to turn around systems, operations, and sales resulting in hundreds of millions of dollars in profits.
---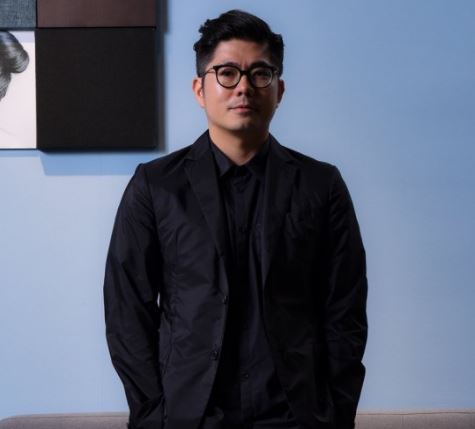 Iko In Kong Wah
Founder and Creative Director of iN Publishers in 2003at the tender age of 22 years old.
Equipped with only a Marketing and Sales educational background and overflowing creativity and innovation visions.
Owns the magazine CreativeHome, a bilingual interior and lifestyle magazine with contents covering all the local and international news.
New office located in Seksyen 15, Shah Alam.
Won the title "Elite Achiever 2010" by Brands
Being invited as a judge for Malaysia International Furniture Fair (MIFF), "Dome Design Awards 2010", I Utama's Best Boutique Decoration and also the "Young Designer Awards", "Junior Designer Awards" and "Product Designer Awards".
Invited as the Guest Host for TV2's Home and Living TV show- Showering in Love. Already an in house name, the TV show producer of Lifestyle, ID and ID Show on Astro Wah Lai Toi & AEC
Interviewed by Citta Bella, China Press, Kwong Wah Jit Poh, The Star and many other local medias.
Awarded the The Ten Outstanding Young Malaysian Award 2013 – Business, Economic or Entrepreneurial Accomplishment Category.
Launch iNShoppers in Year 2011 as the first retail store in Malaysia owned by a publication company.
---
Why Gen-Z Can Be The Successful Independent Entrepreneur?
Reason #1:
You Are Young! Your time is the MOST POWERFUL unfair advantage!
Reason #2:
You are Smart! According to a case study from our experts, the generation who born in the information-era have the ability to CHANGE THE WORLD!
Reason #3:
You Are Fresh! To be frank, the entrepreneur's journey is not easy. If you are fresh, you have less "noises" from your inner & you have the ability to overcome FEAR & focus on your GOAL!
---
Who Should Attend?
College/ University students who want to success
Gen-Z who wants to be the next success entrepreneur
Gen-Z from any country with any ability
---
When & Where?
Date: 27 November 2016
Time: 9am - 4pm
Venue: Connexion@Nexus,Bangsar South City
Seminar Fee: RM250

**Convention & Forum: expected registered attendance above 1,000
If you're serious about for your future, click the "SIGN UP" button NOW!
If you need to justify the expense, skip going out for shopping, cafe, movie or "YamCha" with your friend for a month and it's paid for.
How to Start a great Business & be a successful entrepreneur?
...this is a MUST HAVE for your Success. With our incredible guarantee, what have you got to lose? YOU HAVE NOTHING TO LOSE!!
---
WHAT ARE YOU WAITING FOR?
>>ACT NOW<< For Your Success & Future!
…and of course, your family.
Make your parent & friends feel proud of you!
Attention: Don't miss this opportunity... The seat is SELLING-FAST & the price is GOING-UP soon!!
We want you to get the lowest price possible & make sure that you can secure your seat!
Have questions about Independent Entrepreneurs Z Convention & Forum (KL)?
Contact YoungMDIE
When & Where

Connexion@Nexus
Jalan Kerinchi
Kuala Lumpur, Wilayah Persekutuan Kuala Lumpur 59200
Malaysia

Sunday, November 27, 2016 from 9:00 AM to 4:00 PM (MYT)
Add to my calendar
Organizer
YoungMDIE
With more than 10 years of experience in impacting the life of the individuals, every year we have created many young million dollars independence entrepreneurs. They have come together to share their precious experience and strategy on how they started from zero and now they are running multiple million dollar businesses at the young age. If they can do it, why can't you? We have selected the best strategies and training materials so that you can be equipped with all the knowledge you need to become another million dollar young entrepreneurs. It is up to you to join the Young MDIE group and be the next Young Entrepreneurs. 
Independent Entrepreneurs Z Convention & Forum (KL)