Description
Join other dynamic and successful business owners in the Independence region from noon to 6:00pm on Thursday May 11th for the annual Independence Regional Business Expo at the Stoney Creek Hotel and Conference Center. The Expo is being brought to you by the Missouri Small Business &Technology Development Centers and is coordinated by the Independence EDC & Independence Chamber. Many of the top businesses in Missouri's second largest county will be displaying, explaining, and demonstrating their products and services. Features of the day will include a Business Speakers Series and a "Taste of Independence" Expo After Hours event where you can sample food from area restaurants, caterers, and food producers from 4pm-6pm. Grab a cocktail from one of the cash bars and stroll through the expo booths to taste samples of food made In Independence or served at local restaurants. Speakers will cover topics including cyber security, social media marketing, financing, managing a remote workforce and government procurement.
Presented by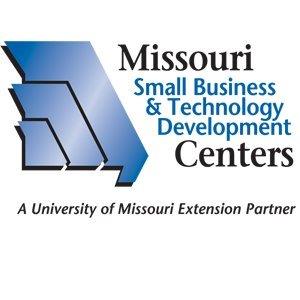 Supporting Sponsors

Speaker Room Sponsor: CommunityAmeica Credit Union
Social Media Sponsor: Beth Franklin Keller Williams
Coffee/water sponsor: Job One
Bar Sponsors, Mary House-Cruise Planners, Office Products Alliance
Booths

Small Business Technology & Developement Centers
Independence EDC/Ennovation Center
Independence Chamber
Stoney Creek Hotel and Conference Center
Ability KC Industries~~Adams Mark Hotel~~American Medical Response~~ARCpoint Labs of Independence~~Bank Liberty
Bank Midwest~~Blue Ridge Bank ~~Cartwright Tree Care~~Carolyn's County Pumpkin Patch~~Central Bank
Central Communications Credit Union~~Chad Mitchell, State Farm Insurance~~Coffee Times
Columbia College~~Comcast ~~CommunityAmerica Credit Union ~~Corporate Copy Print ~~ Crossroad Hospice~~ Cruise Planners
Developing~~Potential~~ Dick Smith Ford~~ The Dingeldein Agency~~Empire Today ~~Full Employment Council
JobOne~~KC Managed IT~~Kabsas City Star~~IP&L~~Laurie Dean Wiley-Waddell and Reed~~Laser Cycle~~ L & C Meats~~Legal Shield
Lakewood Chiropractic~~Lighthouse Legal~~McAlister's Deli ~~MC Power~~ Mother's Refuge
Noland Plaza Office Building ~~Ophelia's ~~PRMC~~SantaCaliGon ~~Speaks Family Legacy Chapels
Truman Habitat Humanity ~~The Running Well Store
University of Central Missouri ~~University of Missouri Extension~~ Villages of Jackson Creek
Speakers
Speakers
12:00pm-12:45pm
Realities of Cyber Risk and the Need for Cyber Security
Jill Hathaway
Business Development Consultant
UMKC Small Business & Technology Development Center

• Identify ways your business is vulnerable and being targeted by hackers
• Understand cyber security issues that affect your business
• Explore the resources or expertise to guard against cyber attacks

1:00pm-1:45pm
Financing: The Bank and Beyond
Rebecca Gubbels: UMKC Small Business & Technology Development Center U.S.
Business and Program Development Consultant; UMKC Small Business & Technology Development Center U.S.
Danny Lobina: Lender Relations and Economic Development Specialist: Small Business Administration, Kansas City District
• Where do friends and family fit into company finance?
• When is crowdfunding a viable financing option?
• Could my venture attract angel or venture capital investment?
• What are the primary types of SBA backed loans and how could my company access them?

2:00pm-2:45pm
Build Credibility, Get Noticed, and Attract Clients with Social Media
Vicki S. Cannon
Social Media Expert
Cannon Social Media Solutions
• Understand the importance of creating an Online Identity with social media
• Examine the various social media platforms to determine where best to spend your time and marketing efforts
• Recognize the importance of using social media and a social media strategy to get noticed and attract clients
• Understand the sales/buying cycle and how it relates to social media marketing

3:00pm-3:45pm
Five Tips to Leading Highly Effective Virtual Teams
Dr. Tammy Ogren
MORF Consulting, Partner
Spicy Guys, Founder
• Identify differences in leading face to face vs. remote workers
• Recognize Social Loafing and increase Social Presence
• Hold others accountable when you don't see their activities


Speakers BIOs for Expo

Jill Hathaway, Business Development Consultant

With an education in international economics and finance, Jill managed the loan department for First Union bank before feeling the pull to sales and marketing, where her true passion lies. Jill has held several positions with well-known companies (Leegin Leather, Brighton and more) as a manufacturer's sales representative in the fashion accessory industry. Stepping her way into the footwear industry, Jill was Regional Sales manager at Lowell Shoe, an H.H. Brown division winning several awards and accolades during her tenure. She led the retail support division of Life Uniforms, training management and employees on enhancing customers' relationships through product knowledge, sales and marketing. As a member of the board for the National Shoe Retailers Association, Jill focused on buying power from international manufacturers, succession planning for independent retail businesses and expanding the benefits for all shoe retailers nationwide.

For the past 15 years, Jill has owned multiple footwear retail stores in the Kansas City metro. She brings knowledge of every business owner role from management, accounting, design, purchasing, training, merchandising, janitorial, hiring, sales and marketing to her consulting role. She understand the foundation and strategies necessary for small businesses to succeed. Jill earned her BA degree in economics and French from Tulane University, New Orleans.

Rebecca Gubbels, Business and Program Development Consultant

Rebecca has experience as both a banker and a business owner. Rebecca's finance background includes managing an SBA Microloan Program, a decade of commercial lending, and financial product development for the small business market. Her entrepreneurial experience runs the gamut from packaging loans for pizza and beer money in college to building a greeting card company to now consulting with small business owners. Her skills include financial analysis, business operations and processes, business coaching, and classroom facilitation. Rebecca is a Kansas City area native who holds a B.B.A. in Entrepreneurship from Baylor University.


Danny Lobina, Lender Relations and Economic Development Specialist

Danny Lobina serves as the Lender Relations Specialist for the US Small Business Administration, Kansas City District. He is an accomplished SBA and commercial finance professional dedicated to assisting small businesses grow and succeed. During his time at the SBA and partner program, The Missouri Small Business and Technology Development Center, he has assisted thousands of businesses with funding, research, coaching, and improvement strategies. This includes traditional financing and non-traditional financing such as angel investors, venture funds, government guaranty loan programs, community development funds, and microloans.

Vicki S. Cannon

With more than 25 years in national account marketing, merchandising and sales, Vicki S. Cannon,
understands the B2B & B2C world and previously held licenses with Securities
Series: 6, 63 and 26, as well as insurance and mortgage licenses. Vicki's clients cut through social media chatter. She makes it her business as a Social Media Marketing Expert and Trainer to find what works for each client individually. As a keynote speaker, corporate trainer or professional business coach, Vicki teaches how to:
• Create brand awareness through social media posts
• Connect with current customers or members online
• Collect leads for target prospects
• Communicate in ways that encourage engagement
• Consistently post in only 15 minutes a day
• Convert likes, follows and shares into real revenue

Dr. Tammy Ogren

Dr. Tammy Ogren has started and managed a variety of businesses in her 30+ years of leading and growing companies. In addition, she has successfully mentored many business owners in turning their passion, skills, or expertise into a life that fits their personal values and vision. While Dr. Ogren has extensive academic experience and teaches business courses from undergrad through MBA programs, her unique ability is in bringing complex issues to simple practices that work in the daily grind. She is a leader that believes that while strategy may be developed in the boardroom, it comes to life in the hallways at work. Her practical and application focused approach draws people of all walks of life to realize they have potential and ability, regardless of their background or history. She owns Spicy Guys, a snack food wholesale company, and she is a partner in MORF Consulting, a firm focusing on developing leaders and business owners to reach their potential. She has earned her Ph.D. in Business Administration, with a specialist in Industrial/Organizational Psychology, an M.B.A., and Management of Human Relations bachelor degree, Dr. Ogren has lived the entrepreneurial pursuit and keenly understands individual passion to build and grow, both in life and in business.