Independence in a Captive Market: Reinsurance Seminar

Thursday, June 20, 2013 from 8:30 AM to 4:30 PM (EDT)
Event Details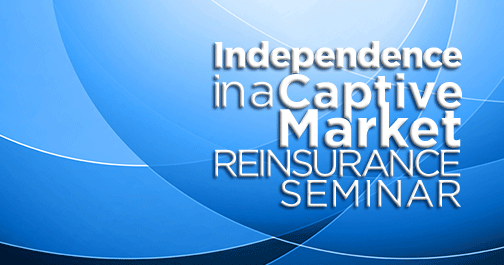 The Moore School and SCCIA present this in-depth seminar on reinsurance, Independence in a Captive Market: Reinsurance, at the Darla Moore School's Charleston location. You'll have the opportunity to earn CEUs and learn from industry leaders about topics including: the purpose and forms of reinsurance; the differences between reinsurance for single risk/parent and group captives; agreement terms, conditions and considerations; tax, risk transfer and regulatory considerations; how a program looks and fits together from a broker's perspective; the London market, and reinsurance applications in the captive world.
SCCIA and The Friendly Society Restored have applied for CE credit hours. Actual approval numbers will be available June 20, 2013.

Sponsored by the Darla Moore School of Business, SCCIA and the State of South Carolina Department of Insurance.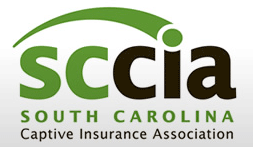 STATE OF SOUTH CAROLINA DEPARTMENT OF INSURANCE
Featured Speakers Include:
Michael D. Tarling
Assistant Treasurer, Risk Management and Insurance
The Boeing Company
Chicago, Illinois
Ian Wrigglesworth
Managing Director
Guy Carpenter & Co. Ltd.
London
Nicolas Deparday
Director of Insurance and Risk Management
Michelin North America
Greenville, South Carolina
Dave Adams, Anthony Valente
Maiden Re
New York, New York
Raymond G. Farmer
Director of Insurance
State of South Carolina
Bill Hodson
Executive Vice President
USA Risk Group intermediaries
Greenville, South Carolina
Gary Bowers
Tax Partner-in-Charge
Johnson Lambert LLP
Cary, North Carolina
Reinsurance SeminarJune 20, 2013
8:30 a.m.
Coffee, pastries and getting acquainted 
9 a.m.
Introduction to Reinsurance
Purpose, Forms of Reinsurance, Parties Involved and Their Functions/Responsibilities; Introduction to the Differences Between Reinsurance for Single Risk/Parent and Group Captives
Presenter: Bill Hodson , USA Risk Group
9:45 a.m.
Intricacies of Reinsurance
Agreement Terms, Conditions and Considerations (cession type, premium basis and how agreed/calculated, ceding and profit commissions, agreement clauses/functions, exclusions/write backs, etc.)
Presenters: Dave Adams and Anthony Valente, Maiden Re
10:45 a.m.
Break
10:55 a.m.
Tax, Risk Transfer and Regulatory Considerations of Reinsurance
Presenter: Gary Bowers, Johnson Lambert LLC
12 p.m. Working Lunch
How a Program Looks and Fits Together—A Broker's Perspective
Presenter: Bill Hodson, USA Risk Group
1 p.m.
The London Market Perspective
Presenter: Ian Wrigglesworth, Guy Carpenter & Co. Ltd.
1:45 p.m.
Panel/Case Studies
Reinsurance Applications in the Captive World: Needs, Considerations, Structures and Practical Benefits of Reinsurance Programs for Large Captives
Presenters: Mike Tarling, Boeing and Nicolas Deparday, Michelin N.A.
3:30 p.m.
Questions and Answers
4 p.m.
Wrap Up
$250 per person* until April 1
$300 per person* until May 1
$350 per person* until June 19
$400 per person* at the door
*Second registrant from same organization pays $50 less
When & Where

Darla Moore School of Business - Charleston, SC
151 Market St
Charleston, SC 29401


Thursday, June 20, 2013 from 8:30 AM to 4:30 PM (EDT)
Add to my calendar
Organizer
CIBER@MOORE.SC.EDU
The Centers for International Business Education and Research (CIBERs) were created by Congress to increase and promote the nation's capacity for international understanding and competitiveness. There are 17 nationally designated Centers administered by the U.S. Department of Education, and the University of South Carolina CIBER - one of the original five centers since 1989 - has offered this program every year to help internationalize and globalize the teaching of business.
Independence in a Captive Market: Reinsurance Seminar