We are sponsoring, and conducting a totally free barbeque event for Children-Families in need. This a Independence Day Community Event.
About this event
Everyone come out, and enjoy our Independence Day Barbeque Event.
For People in need in The Great City of Atlantic City.
#Live @ Brown Park in Atlantic City, New Jersey.
We'll be grilling up Philly Chicken Cheese Steaks, Regular Cheese Steaks, Hamburgers, and Hot Dogs.
This a totally free event for the public. The food is limited, once its gone, our event will be done.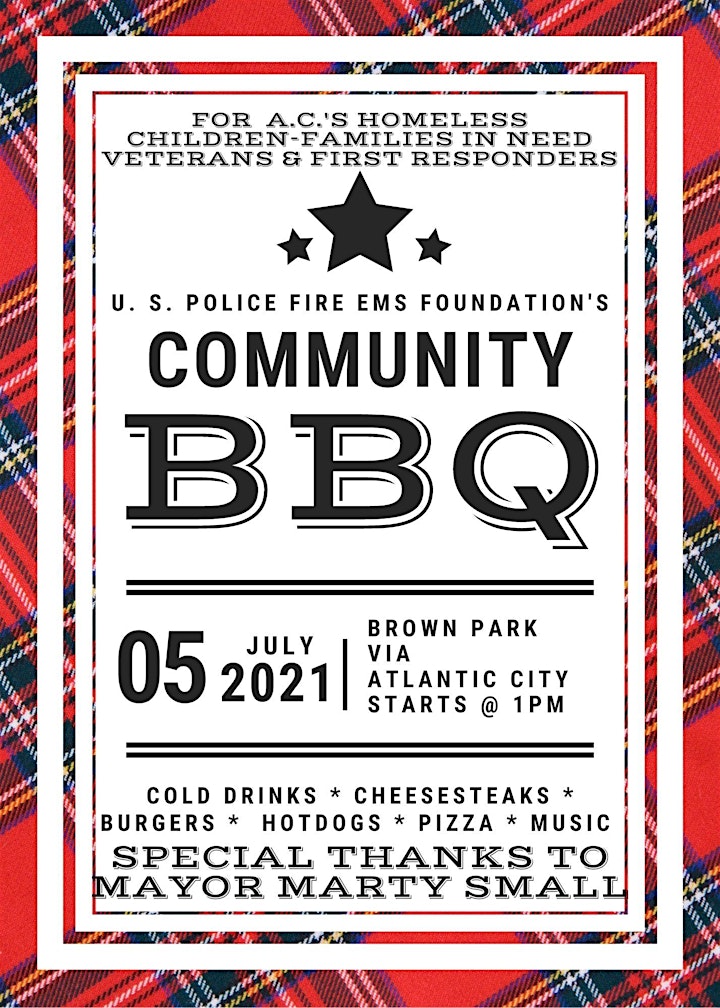 Organizer of Independence Day Community Barbeque 2021
We are a professional group of Executives, Former Law Enforcement, and current Med Students. Together we have a Charitable Foundation headquartered from Manhattan, New York Helping People in need by throwing a series of free charitable events in 
New York City, New Jersey, and Philadelphia, Pennsylvania
We also award, and recognize community heroes that gives back to their communities.                       Awarding them for their service to neighborhoods, and communities that are suffering from                Poverty, Illegal drugs, gangs, criminal activities involving guns, and violent crimes in general.
Our Foundation Awards Professional First Responders for their outstanding services to communities