Incumbent vs. Challenger: Who Has the Edge?

Friday, February 27, 2015 from 9:00 AM to 4:00 PM (EST)
Ticket Information
This event is password-protected
The host of this event has elected to password-protect these details. If you'd like to see more, please enter the password below.
Organizer
Hollywood & Associates meets the needs of government contractors for business development, capture, and proposal process improvement and operational support. We have crafted a training series that provides practical and proven approaches to improve your win rates. Our training compliments existing capture and proposal process overviews by delving into specific problems facing most pursuit teams today, and offering proven solutions. Spend a day with us and learn how to make a difference for your firm in the coming competitive year!

Courses are led by Robin Ritchey, Director for Training and Senior Consultant at Hollywood & Associates. Robin's rich and varied career spans domestic and international government, commercial, and non-profit clients. At RTI International, Robin provided the leadership to implement a best practice business capture model, doubling the firm's capacity to win strategic bids. She also served as senior proposal manager.

Robin has conducted dozens of training sessions covering all aspects of capture and proposal. Her sessions are hands-on, relevant, and fun! Past attendees noted:

"Brilliant, convincing and illuminating speaker."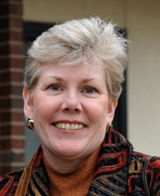 "


"The speaker was very knowledgeable and gave great suggestions and ideas to take our proposals to the next level."


"Robin was amazing and provided tons of content and examples I can start using immediately."

Register now – her sessions often sell out.