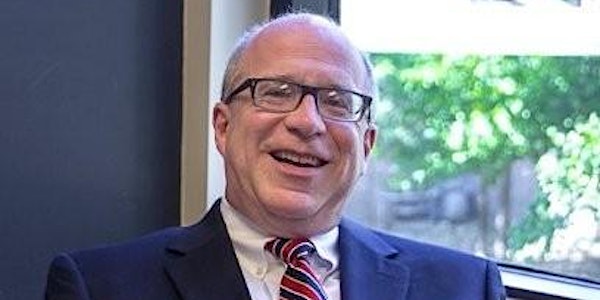 IncubatorCTX Speaker Series: Panel Discussion - Board Leadership
Location
Concordia University Texas, Building B, IncubatorCTX
11400 Concordia University Drive
Bldg B, IncubatorCTX
Austin, TX 78726
Panel Discussion: Board Leadership
About this event
Join Dr. Donald Christian, President & Chief Executive Officer at Concordia University Texas, John Orton, VP Enterprise Risk Management at University Federal Credit Union (UFCU), and other leaders to discuss board leadership.
Learn why joining a board can be great for your community and career:
ENHANCE the brand and reputation of your organization,
STRENGTHEN your professional credibility
SHARPEN your skillset, and
GROW your network and visibility.
Dr. Donald Christian - Panelist
President and CEO, Concordia University Texas
Dr. Donald Christian was appointed as President and Chief Executive Officer for Concordia University Texas on August 1, 2014, having previously served there for nine years as the Dean of the College of Business. Dr. Christian has a Doctor of Management in Organizational Leadership and a Masters of Music in Conducting. Prior to his work at Concordia, Dr. Christian served in a variety of leadership positions, including Headmaster of Lutheran High North in Houston, Texas; Parish Life Administrator at Trinity Lutheran Church in downtown Houston; and as a high school band director. A frequent speaker on leadership throughout the Central Texas region, Christian also has extensive Board experience at the national and local level, most recently including the Austin Chamber of Commerce, Lutheran Summer Music, Ending Community Homeless Coalition of Austin, and the Independent Colleges and Universities of Texas (ICUT). Don is married to Deborah Christian who spent 35 years teaching in Lutheran Schools. They both enjoy good music, good literature, and spending time in Maine.
John Orton - Panelist
VP Enterprise Risk Management, UFCU
Passionate about purpose, people, and profitability, John Orton is Vice President – Enterprise Risk Management at University Federal Credit Union (UFCU). A Concordia student and son of a Concordia professor, John earned his BBA (Finance) and MBA at The University of Texas at Austin. Also a trained CPA, he gained financial expertise through his work at premier corporations (Accenture, Ericsson and Dell), two personal startups, and financial institutions (credit unions such as Amplify and UFCU), including over 20 years of both public and private company CFO experience. John explained: "I have a robust intellectual curiosity and am fascinated by different organizations and how to improve them…. I learned that serving a purpose and people is critical to long-term success."
Mr. Orton has served on various boards, commenting on his servant leadership philosophy: "Giving back is deeply rewarding, which is why I serve on the board of The Arc, FEI, and other non-profits. This service is a passion as I strongly believe that to whom much is given, much is expected."