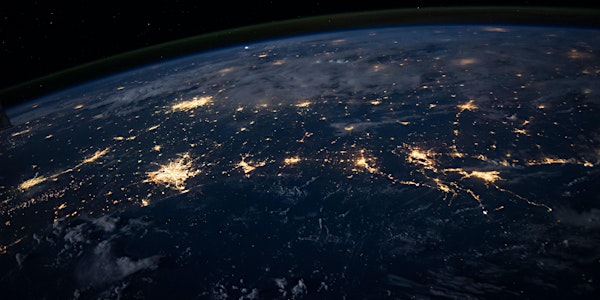 Increasing persistent identifier use across Asia
Understanding the variation in the use of PIDs across Asia and any barriers to adoption
About this event
Persistent identifiers (PIDs) are seen as a cornerstone of modern open research infrastructure, however their governance and adoption are not uniform across different countries and regions. This event, as part of the initial activities of the PID Alliance, seeks to understand the variation in the use of PIDs, such as DOIs and ORCID IDs, across the region and any barriers to adoption.
By comparing and contrasting the different approaches across the region, we hope to understand the opportunities and challenges countries face, as well as the international issue of interoperability across borders. Through a panel of speakers from five countries in Asia and South East Asia, we will gain an overview of the different ways PIDS are used and interrogate regional and local issues. This three hour session will include presentations and a panel discussion.
The PID Alliance is an emerging initiative following the European funded FREYA project. A 2020 scoping study of the need for a coordinated community supporting PIDs adoption and awareness internationally, a PID Alliance, found that stakeholders who have not been able to participate in existing PID community mechanisms so far (e.g. membership organisations, working groups or events like PIDapalooza) want to be heard and help to shape the future of the PID network. This precursor study found that adoption of PIDs had been slow due to apparently fragmentary communication of their value and both technical and financial barriers. The 2020 study was limited in scope but identified a key larger issue, and moving forward, a multiplicity of voices is needed to ensure that solutions and best practices are built on evidence of need, not assumptions. While adoption issues still exist in Europe, North America and Oceania, we believe that a focus on other regions is critical in achieving truly global PID infrastructure.
Agenda
Introduction and background to the PID Alliance. Frances MADDEN and Rachael KOTARSKI (British Library)
Presentations (Speakers include: Estelle CHENG (ORCID), Jinseop SHIN(KISTI) Guo XIAOFENG(Chinese DOI Center), Atsuya YAMASHITA(JaLC/JST) and LIU Jia and XIA Xiao-lei (CNIC-CAS)
Break
Panel discussion and Q&A
The event will be recorded and slides will be made available in English and in local languages.