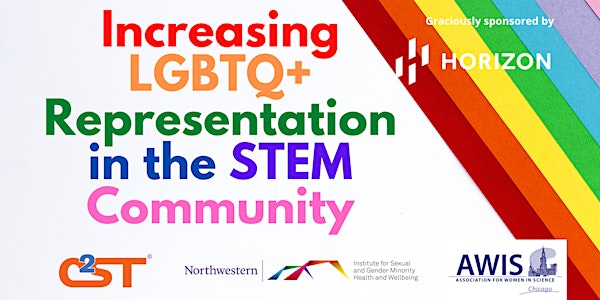 Increasing LGBTQ+ Representation in the STEM Community
Location
Northwestern University, Hughes Auditorium
303 E Superior Street
Chicago, IL 60611
Refund policy
Contact the organizer to request a refund.
Eventbrite's fee is nonrefundable.
Join a panel of experts as we discuss how to better promote inclusivity in STEM at intersections of sexual and gender identities.
About this event
The live-stream portion of the program will run from 6 - 7 pm. YouTube Link: https://www.youtube.com/watch?v=LGh0JkrVrPM
This just in! You will be provided a parking pass if you park in the E Huron St. Parking Garage at Northwestern.
*Lite dinner provided! Join us in person for sandwiches and salad during the pre-program or post-program networking opportunities!*
Science is a human endeavor. As a result, science is not free from bias. This is why it is important to create culturally and socially relevant environments in STEM. To do this, we must design inclusive spaces for learning and professional work. The traditionally straight, white, and masculine narrative of STEM needs to be rewritten! 
We are excited to host Luis Leyva Ph.D. (Mathematics Education, Vanderbilt University) (abstract below). He will share his research on how to better support and affirm Black, Latinx, and Asian queer students as undergraduate STEM majors. We will also moderate a discussion on redefining STEM spaces with Dr. Leyva and STEM professionals Hontas Farmer, M.S. (College of Dupage and Elmhurst University), Kristen Witte Ph.D. (Museum of Science and Industry), and Casey Xavier Hall Ph.D. (Medical Social Sciences, Northwestern University), as well as answer audience questions. 
Abstract: Research on the unique experiences of queer students of color has been missing in STEM higher education. The first-hand experiences of this student population navigating classrooms and other STEM higher education contexts can inform how to embrace our growing diversity and challenge narrow perceptions of scientific competence. This presentation shares findings from a study focused on undergraduate Black, Latinx, and Asian queer students' experiences as STEM majors at a large, historically white private research university to understand what can be done to affirm identity and promote a sense of belonging among queer students of color.
Event Details:
Thursday, November 4th from 5:30 - 7:30 pm CST, at Hughes Auditorium +C2ST Facebook Live & C2ST TV YouTube Live
In-person address:  303 East Superior
This program will be hosted in-person at the Lurie Research Center on Northwestern's Chicago campus. C2ST will work with our partners to ensure that COVID protocols put in place by the CDC, and the city at large, are followed and well-communicated. COVID protocols, and any other emergent information will be emailed to all registrants the week of the program.
Because this program is in-person, tickets will be limited, so please register early! If you are unable, or decide not to attend, we ask that you let us know so that we can provide the tickets to anyone else who is interested. Thank you for your understanding.
Livestreaming
Make sure to follow C2ST on Facebook and YouTube to receive notifications when the live program starts.
Use our Q&A app to ask live questions during the program or send in your questions in advance! Remember to upvote your favorite questions.
To support STEM programs like this, you can DONATE to C2ST HERE!
We are dedicated to providing an inclusive environment for everyone. Please respect diversity in individuals and in cultures.
Notice: As a guest of the Chicago Council on Science and Technology (C2ST), you agree to be photographed, videotaped, or filmed and grant C2ST permission to put the finished footage/photography to any uses that it may deem proper including marketing, advertising (print, radio, and television) and PR-related activities.
Featured Speaker:
Luis A. Leyva, Ph.D. Assistant Professor of Mathematics Education at Vanderbilt University-Peabody College of Education & Human Development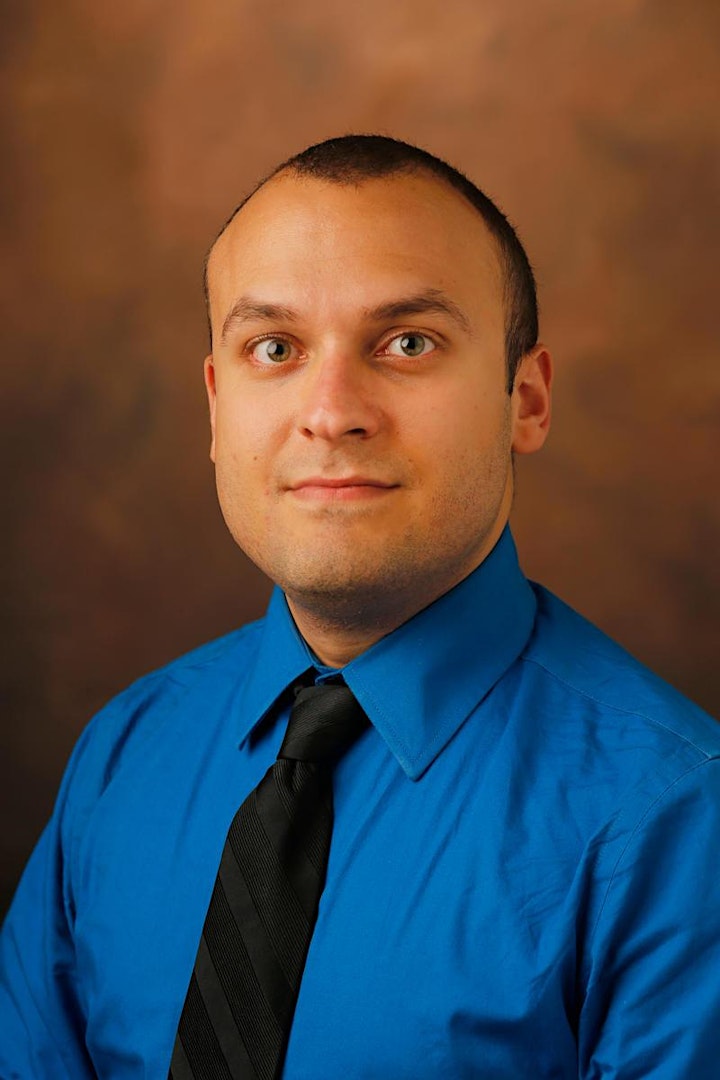 ​​Dr. Luis A. Leyva holds the position of Assistant Professor of Mathematics Education at Vanderbilt University-Peabody College of Education & Human Development. He is presently completing a 2020-2021 Postdoctoral Fellowship with the National Academy of Education and Spencer Foundation, conducting educational research on the lived experiences of undergraduate Black and Latin* LGBTQ+ students pursuing STEM majors at minority-serving and historically white universities in the United States. Over the years, Leyva has procured over $4.5 million in external and internal grants as well as research fellowships from various funding agencies, including the National Science Foundation and the National Academy of Education/Spencer Foundation.
His research has appeared in various top-tier education journals, including the Harvard Educational Review, Journal for Research in Mathematics Education, and The Journal of Higher Education, and specialty journals on issues of educational equity and justice like the Journal of Urban Mathematics Education. Leyva was the recipient of the 2018 Early-Career Publication Award from the special interest group on mathematics education research in the American Educational Research Association, delivered an invited presentation at the 2021 International Congress on Mathematical Education hosted in Shanghai, and was recently invited to serve on the editorial board for the Journal of Diversity in Higher Education.
Prior to his faculty career, Leyva worked for over six years in numerous higher education initiatives for supporting underrepresented populations in STEM, including living-learning communities, summer bridge programs, and first-year seminar experiences.
Featured Speaker:
Hontas Farmer M.S. STEM Educator at College of DuPage and Elmhurst University and Researcher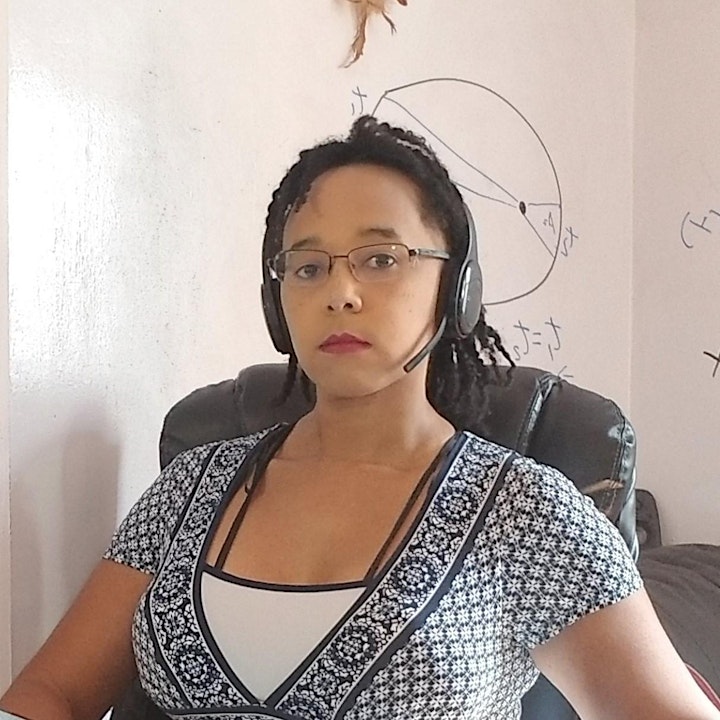 Hontas F. Farmer currently teaches mathematics and the College of DuPage and Astronomy at Elmhurst University.  Her path through education was non-traditional proudly starting with Triton College then transfer to Northern Illinois University for a BS in physics, and then to UIC for graduate-level non-degree study where she learned General Relativity and Quantum Field Theory, then to DePaul University for a Master of Science degree. 
Her research is in the area of gravitational-wave physics and is a member of the LISA consortium. LISA, Laser Interferometer Space Antenna will search for gravitational-wave signals that current ground-based observatories cannot detect.  She previously served as a member of the consumer advisory board of Howard Brown health center and then as president of that same board.
As a transgender woman of color, she has had to engage in survival sex work in the past and has also survived that life one of at most a few scientists with her background. 
Featured Speaker:
Kristen Witte, Ph.D. Exhibit Content and Research Specialist at Museum of Science and Industry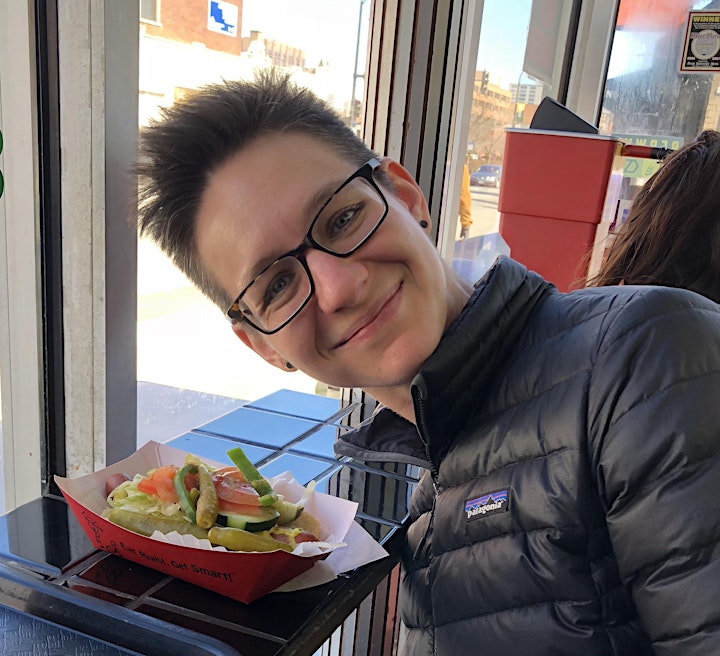 Dr. Kristen Witte is an Exhibit Content and Research Specialist at the Museum of Science and Industry where they discover and develop the fascinating science stories within the Museum's exhibits.
Their most recent work includes a COVID-19-centered exhibit, We Can Beat the Pandemic. Together. In a previous life, they spent most of their time pipetting yeast cells in exchange for a Ph.D. in Cell Biology from the University of Chicago.
Featured Speaker:
Casey Xavier Hall, Ph.D. Research fellow at the Institute for Sexual and Gender Minority Health and Wellbeing and the Department of Medical Social Sciences at Northwestern University's Feinberg School of Medicine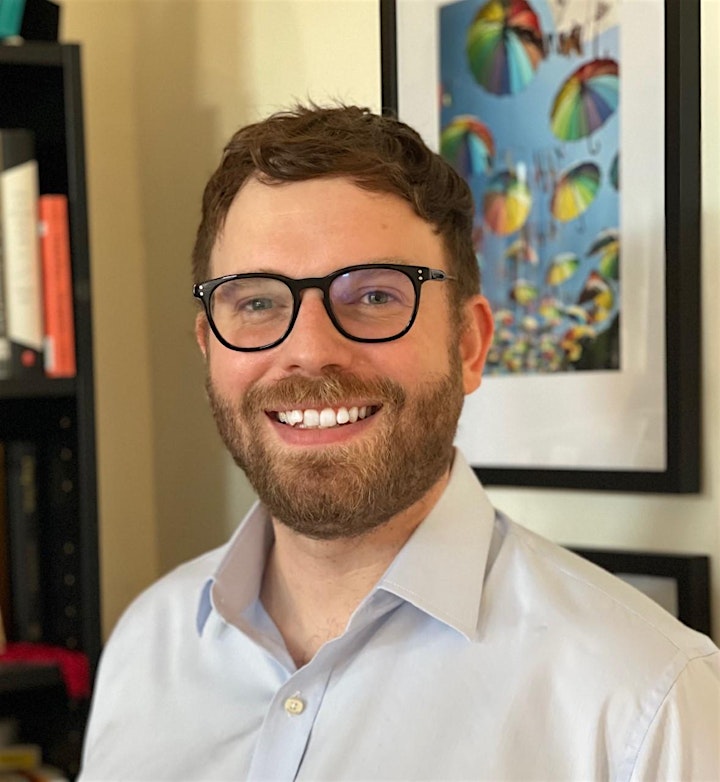 Dr. Casey D. Xavier Hall earned an MPH in Global Health and a Ph.D. in Behavioral, Social, and Health Education Sciences at Emory University in Atlanta, GA. He is a post-doctoral research fellow at the Institute for Sexual and Gender Minority Health and Wellbeing and the Department of Medical Social Sciences at Northwestern University's Feinberg School of Medicine. Dr. Xavier Hall is also affiliated faculty at FSU's Center for Population Sciences and Health Equity.
Dr. Xavier Hall's research utilizes mixed methods approaches to examine health disparities in sexual health, violence, and substance use. Dr. Xavier Hall's work has been featured by NBC News, Daily Mail, and Health.com. Some of his recent work includes understanding STEM engagement outcomes in sexual and gender minority adolescents and young adults including the role of anti-LGBT bullying on STEM engagement in secondary students.
This program brought to you in partnership with: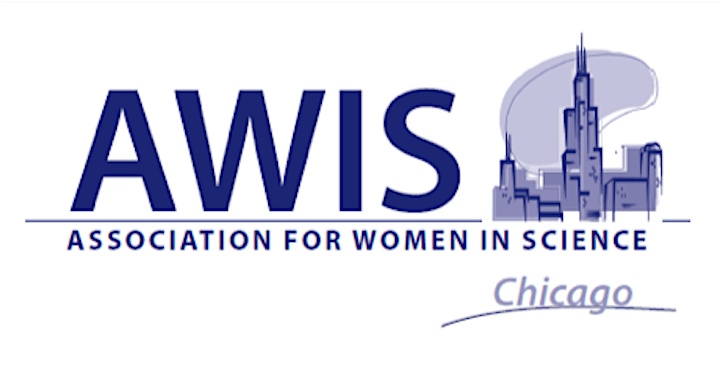 https://www.awis-chicago.org/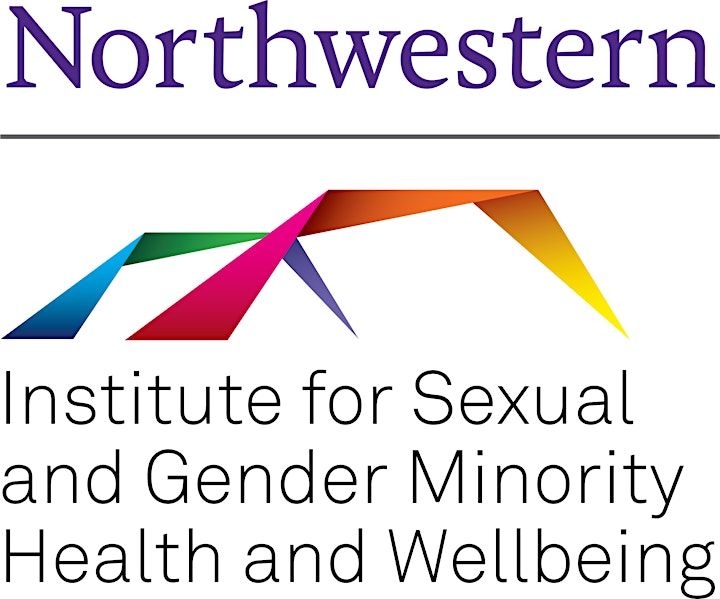 https://isgmh.northwestern.edu/about/
This Program graciously sponsored by