Description
This event is for website developers, entrepreneurs, business owners, marketers and more! Don't miss our 2nd workshop on website optimization and conversion focusing on A/B testing.
A/B testing is a system of experimentation to increase conversions on your website and lower the cost of acquisition per customer. For many business owners, this results in increased revenue and/or growth of users. The skill sets required are both soft and technical - one must understand the business implications and the capabilities of the technology. A part of growth hacking, well-planned A|B tests make a huge impact on any marketing efforts.
We will kick off the session with a presentation by Gary Marx. Marx will cover the essential topics found in A/B testing, along with some examples. Then, we can jump into the Q&A session. We encourage every attendee to bring up their projects/websites, and their questions/challenges. Bring Data to support your claims - both qualitative and quantitative! It's a great chance to get some advice and feedback from Gary!
This session will be a great intro for people who have no or little experience with website conversion and A/B testing. You will walk out of the workshop with a clear understanding how to perform and start testing!
Topics We Will Cover:
+ A discussion on metrics -- vanity vs. meaningful
+ What skills to look for in an A|B testing team/person
+ What makes a good test?
+ An overview of how A|B Testing works and can be implemented
+ and more...
Agenda
6:30 PM - 7:00 PM Check-in, Networking
7:00 PM - 8:00 PM Presentation, Q&A Session
Light refreshment & drink will be provided*
More about our speaker: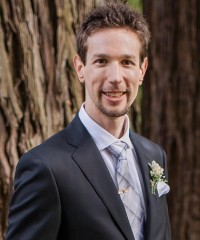 Gary Marx is a Full Stack Engineer running website optimization tests for many companies, and also project management for the testing process and strategy. He has worked with various startups during their individual growth stages (70 to 350+ Employees, Revenue <$100 mm to > $100mm ). He is the Founder & Optimization Expert at Conversion Optimized, LLC. With over 10,000 A/B tests executed, his company has provided coded solutions and strategic direction for web optimization efforts. This goes hand in hand with Product & Project Management (PM) for businesses and testing programs.