Description
Planned gifts are among the largest gifts your organization will ever receive.
"Planned gifts" are arranged during a donor's life and distributed either at the donor's death, or at some other future date. You don't need to be an expert to encourage your donors to think ahead. Just being familiar with the basic tools of planned giving can help you listen for opportunities to suggest a major gift.
What are "testamentary gifts" and why are they attractive to donors?

Why do retirement assets make excellent charitable gifts?

How can we talk to our donors about planned gifts?
There is no charge for this event, but registration is required. You can register by clicking the green "Register" icon at the upper right-hand part of this page.
Questions: Email Robin Larsen, donor services officer, or call her at 831.662.2061
Presenters: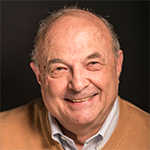 Sam Leask is our Philanthropic Services Director. Sam helps people to make "gifts of a lifetime" that benefit their favorite nonprofit groups and our community as a whole. Whether you hold appreciated securities, real estate, retirement accounts, life insurance policies, business interests, or other complex assets, he can assist you in developing a tax-wise plan that meets both your financial and your philanthropic goals.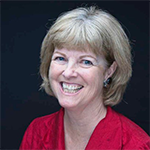 Robin Larsen is our Donor Services Officer, with twenty years' experience at the Foundation. She provides personal attention to make giving easier and more effective. Robin works with people who have donor-advised funds and with those who have provided for charity in their estate plan through a gift to the Foundation. Her prime directive is to understand and facilitate her donors' charitable wishes, now and after they are gone.