| | |
| --- | --- |
| " INCREASE YOUR CREDIT SCORE AND SAVE MONEY ON INTEREST " King and Queens Empowerment 2013 | |
Event Details
START THE PROCESS TO HOME OWNERSHIP
IF YOU PLAN ON BUYING A HOUSE
THIS PROJECT IS FOR YOU
JOIN OUR KINGS AND QUEENS OF CREDIT
2013
Did Your Application Get Denied For A Home?
" Avoid Being Turned Down For A HOME" 
GET EVERYTHING YOU NEED TO
GET YOUR LOAN APPROVED
COME SEE WHY HUNDREDS OF CONSUMERS GET RESULTS IN THE AREAS OF
DEBT FREEDOM AND CREDIT.
  HOLD YOUR SPOT,WITH THE HARDEST WORKING WOMAN IN CREDIT
EVENT SELLS OUT EVERY YEAR

                    SOLD OUT FOR 2012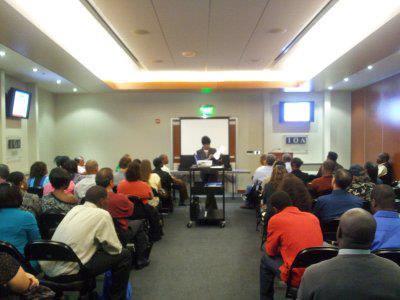 BE SURE TO SCROLL TO THE BOTTOM AND REVIEW PREVIOUS 700,800,900 CREDIT SCORES FROM ALL OVER THE WORLD
IF YOU WOULD LIKE A WORKSHOP
IN ANOTHER LOCATION
EMAIL ONENATION4CHANGE@REGINALITTLES.COM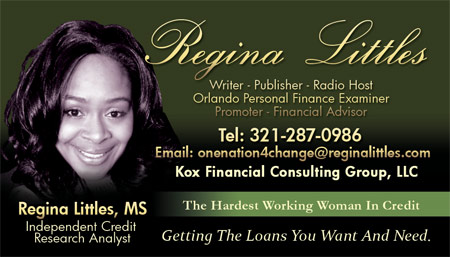 REMEMBER, SOMETIMES ALL YOU
NEED IS TO BE
AT THE RIGHT PLACE AT THE RIGHT TIME
THIS IS ONE WOMAN YOU WANT TO GET "CONNECTED" TO
SHE'S STARTING THE YEAR OFF AND
HELPING REBUILD OUR COMMUNITIES
PAST WORKSHOPS
 ORLANDO, FLORIDA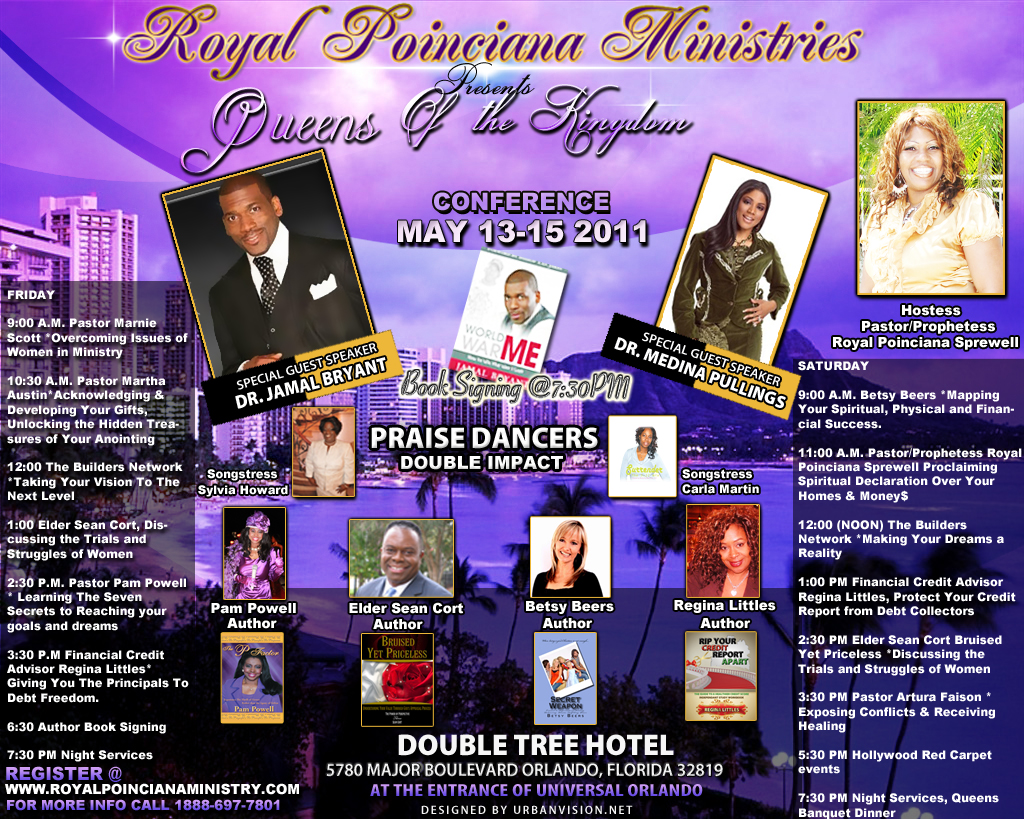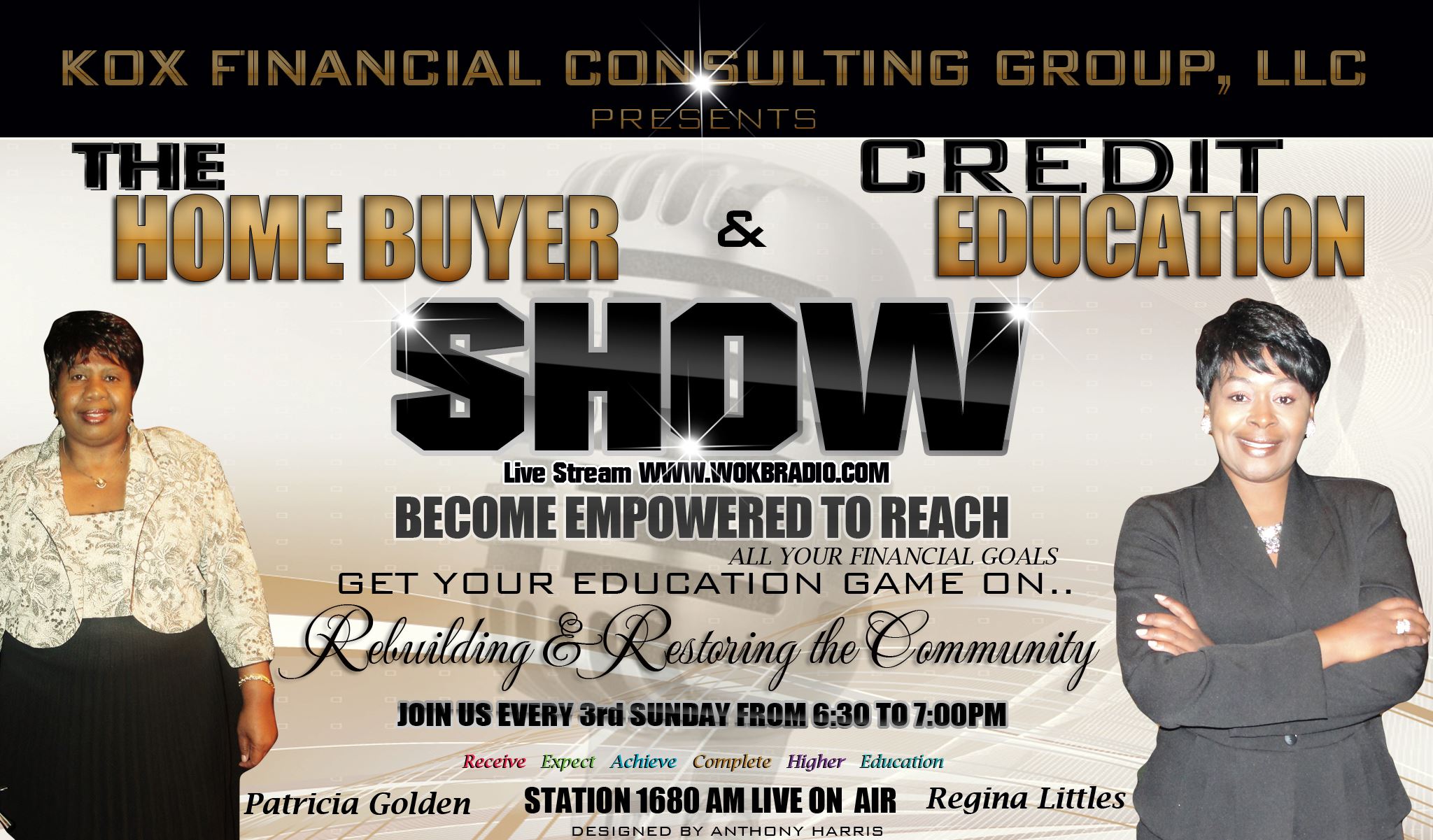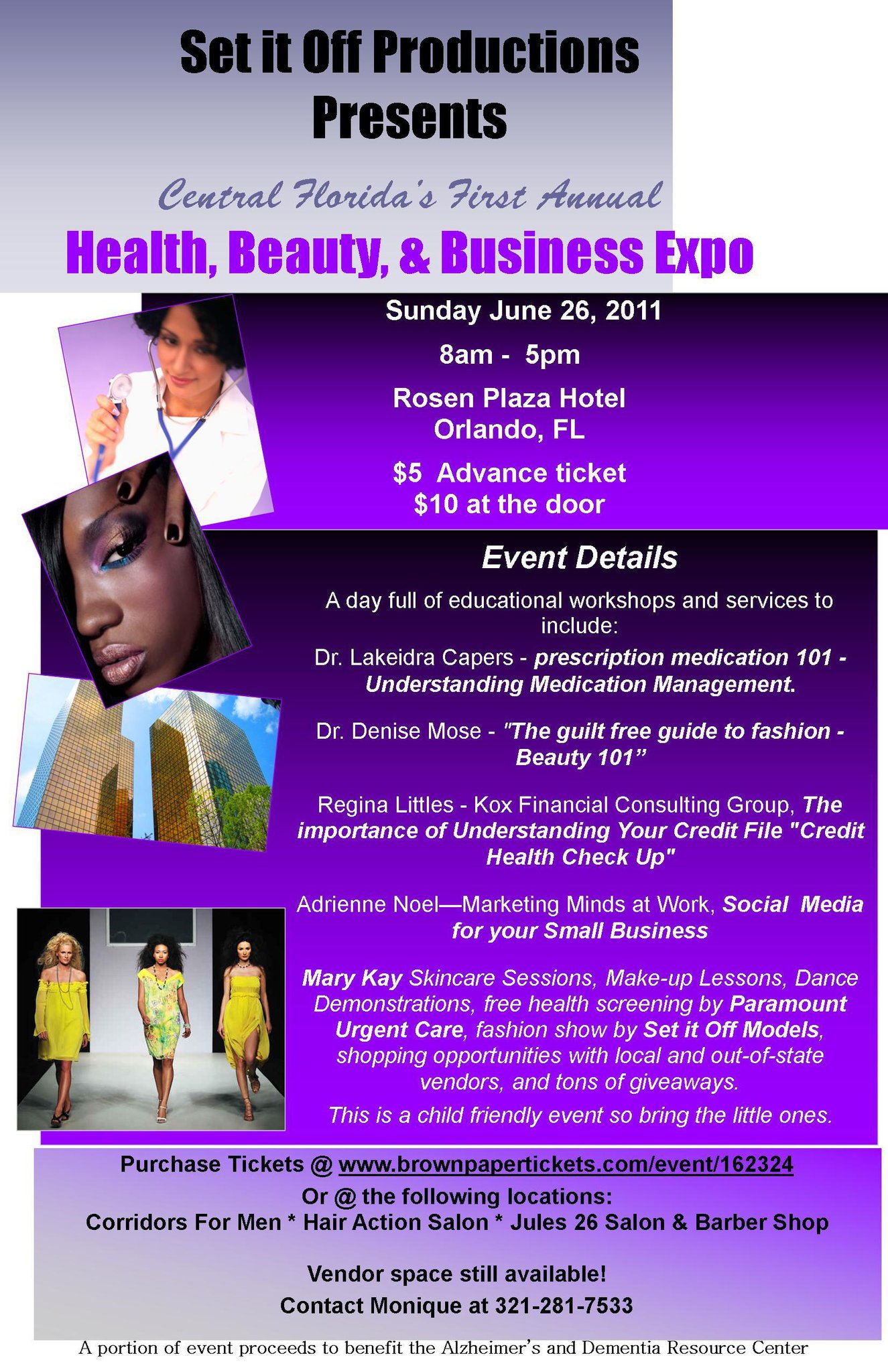 LIMA, OHIO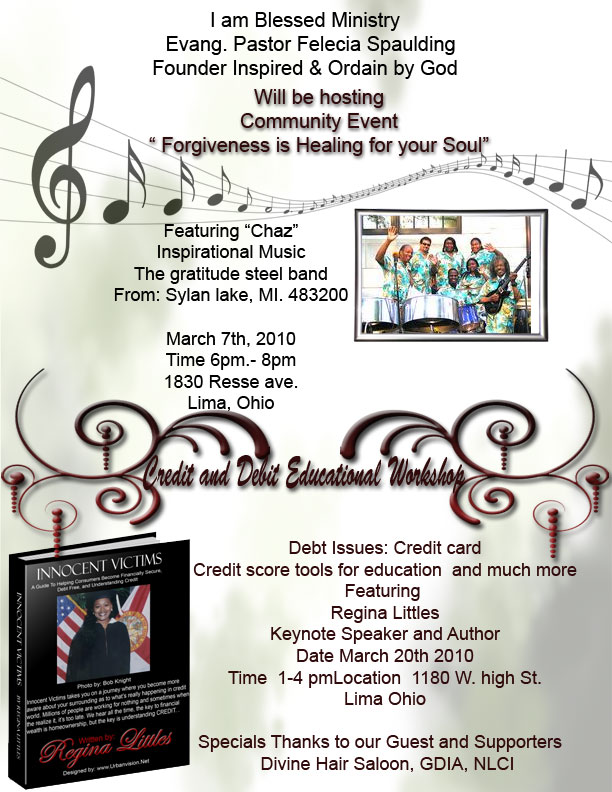 NEWARK, NEW JERSEY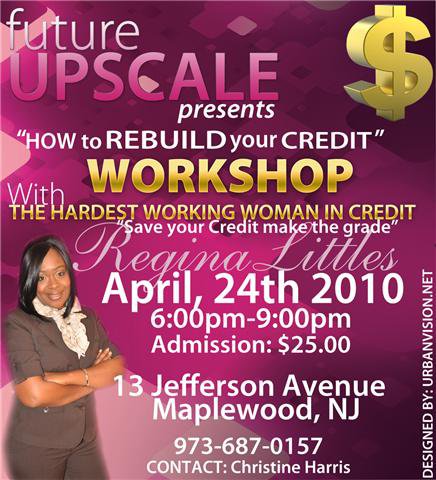 FAYETTEVILLE, NORTH CAROLINA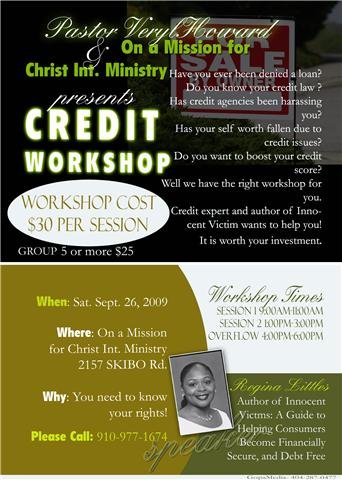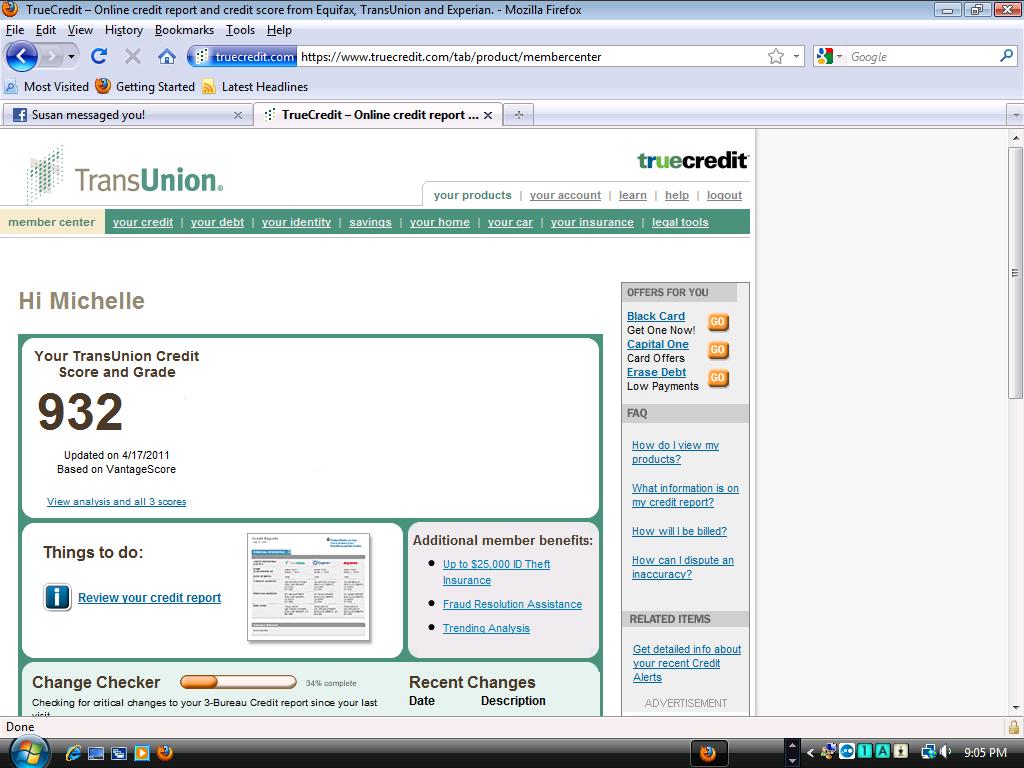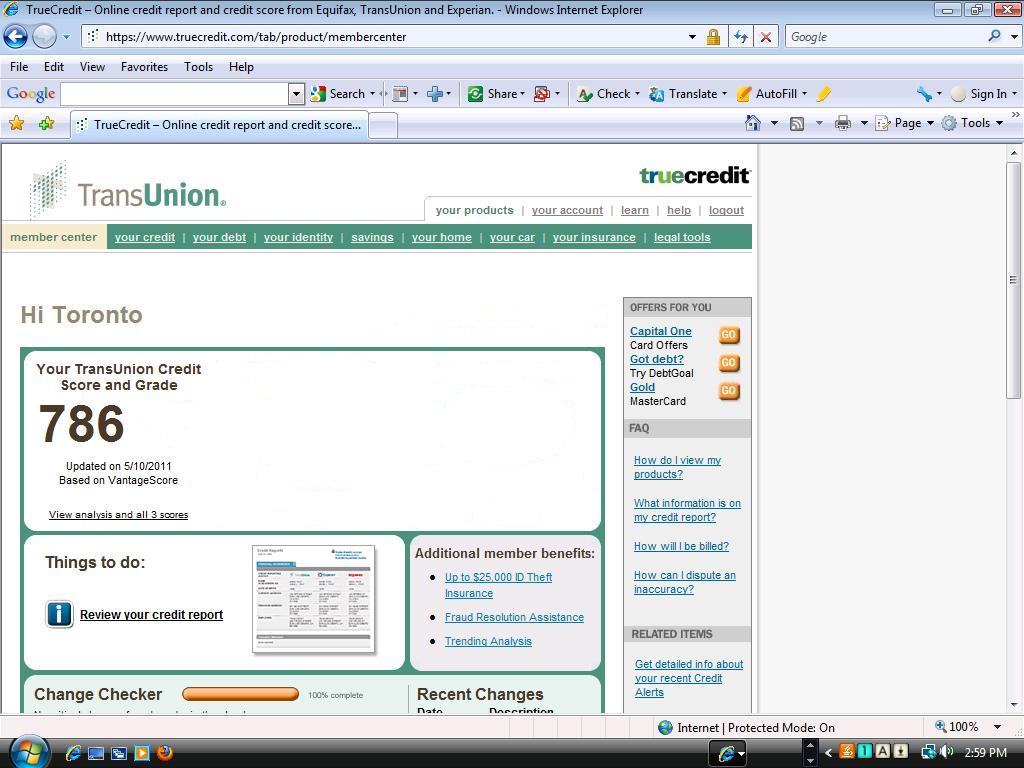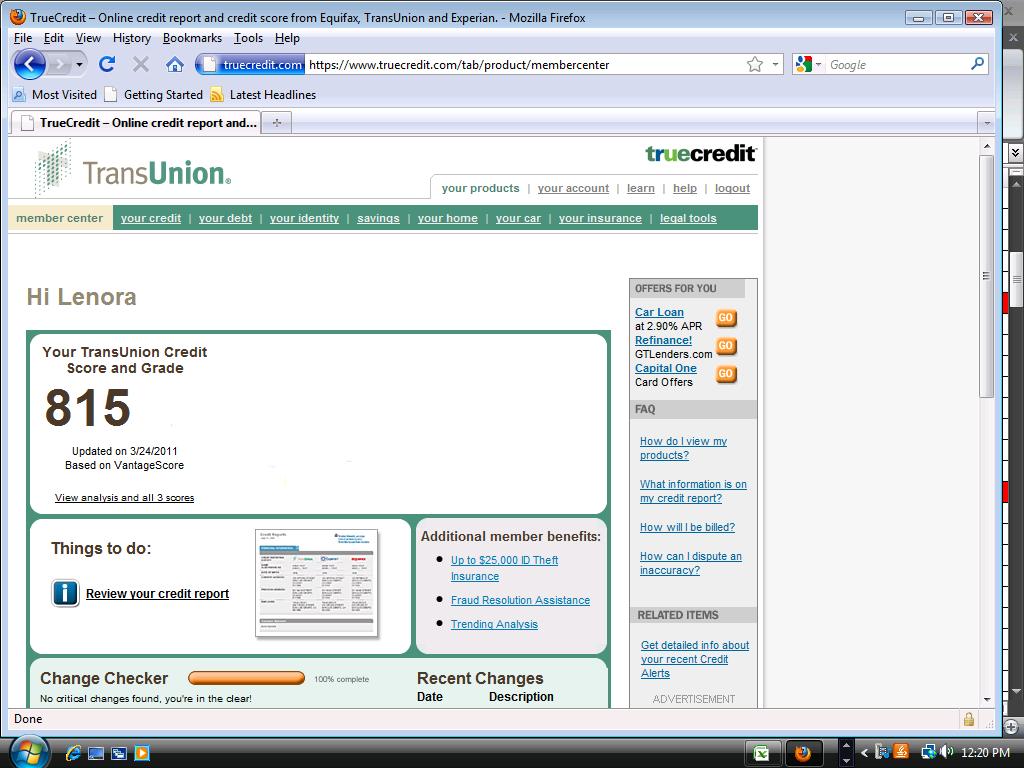 Organizer
Kox Financial Consulting Group, LLC
Never has there been such a powerhouse, so on target with consumer credit score predictions. Regina has the research to prove it. Fox 35 News recently interviewed Regina Littles for sound advice on how to rebuild credit. In 2011, she amazed clients when she transformed a zero credit score into an astonishing 727 in a matter of months. Littles may be the first African American woman to tackle credit literacy and empower communities, one credit score at a time.
Celebrated as "The Hardest Working Woman in Credit",Regina Littles is regarded as the authority on consumer economics. For the past ten years she has served as an advocate for financial literacy. She is the founder and CEO of KOX Financial Consulting Group, LLCand Innocent Victims of Credit Social Network,www.creditadviceforyou.com. She created the site to be an avenue for consumers to receive accurate credit information.
The name "KOX" is an acronym for three black leaders who have inspired Regina. She desires to continue the legacy of Martin Luther King, President Obama and Malcom X by providing access to credit education to all, regardless of race, gender and social status. KOXrepresents new leadership for our next generation. Regina is making a positive impactthrough her workshops and seminars across the country, in communities where individuals cannot afford traditional services.

Regina is the author of The Trinity Collection -- three books written within a year --whichearned her two nominations, Blog of the Year and Publisher of the Year,at the 2010 AAMBC Literary Awards. She has also written the Freedom Collection, available either through a private membership with KOX FinancialConsulting Group, LLCor as herworkshop student. Anticipation is awaiting her Empowerment Collection, due out by June 1, 2012, which includes "The Credit Journal, Credit Ingredients, and Credit Cheatsheets.
She has seen the side of struggle and the side of having money. After God revealed her calling in December 2008, she began laboring alongside several pastors.The Lord revealed that her calling was helping people come out of bondage. During the mortgage crisis and while seeing several churches close down, she staring overseeing church ministries to ensure that they don't lose their churches. Regina realized that God gave her the best gift a person can have, knowledge. In 2003, her pastorRev. Fred Gamble of True Vine Church told her that God had a plan for her life. It was not until 2008, that she realized what that was.
As an educator, she believes the most vital elements in life are finance, health, and spiritual growth.God gave her an assignment, which led to the development of KOX Financial Consulting Group, LLC, which focuses on unconventional education. She sets out to prove that you don't have to keep bad credit and her King and Queens of credit have a 90% success rate of achieving a 700 or higher credit score. If you're wondering how she does it, she's crack the credit formula by "ripping apart" an individual's credit report! Likewise, her clients must learn to enforce their rights and protect their credit file from debt collectors.
Additionally, her radical faith and determination is providing a gateway so she can birth out her gifts to be productive in the kingdom through workshops and seminars. She spearheads four national projects: The King and Queens of Credit, Make Up Your Mind Tour, Team Desire, which is a youth financial literacy initiative, and the Leadership Women's Empowerment training program.
Regina has extensive experience with the courts, legal system, quality assurance, contracts, audits and inspections. Currently, she is working on the Credit Digest Magazine,both slated to be released in 2012. She is a promoter, financial adviser, radio host, writer, author, publisher, entrepreneur, and holds many other titles. Regina is also the mother of three boys.
Regina is the second of seven children and was raised in in Clewiston, Florida. After college, she moved to Orlando, where she currently resides. She holds a Bachelor's Degree from Florida State University from the Department of Education and a Master's Degree in Criminal Justice from the University of Central Florida.She is a member of the National Association of Female Professionals where she is placed number two on the leadership ranking board. She is also an honorary member and the Director of Finance forRho Omega Chi Christian Sorority Inc.Currently she is teaching credit coachingonline. Additionally she is educating professionals in the mortgage industry. Regina is also an instructor at Destined for Destiny Institute in Orlando and is teaching newlyweds how to prevent financial traps with The Newlywed Guru.You can read more about her at www.reginalittles.com.