Increase Stroke Awareness in California's Central Valley - Make A Donation!

Monday, April 11, 2016 at 12:00 AM

-

Saturday, December 31, 2016 at 11:30 PM (PDT)
Event Details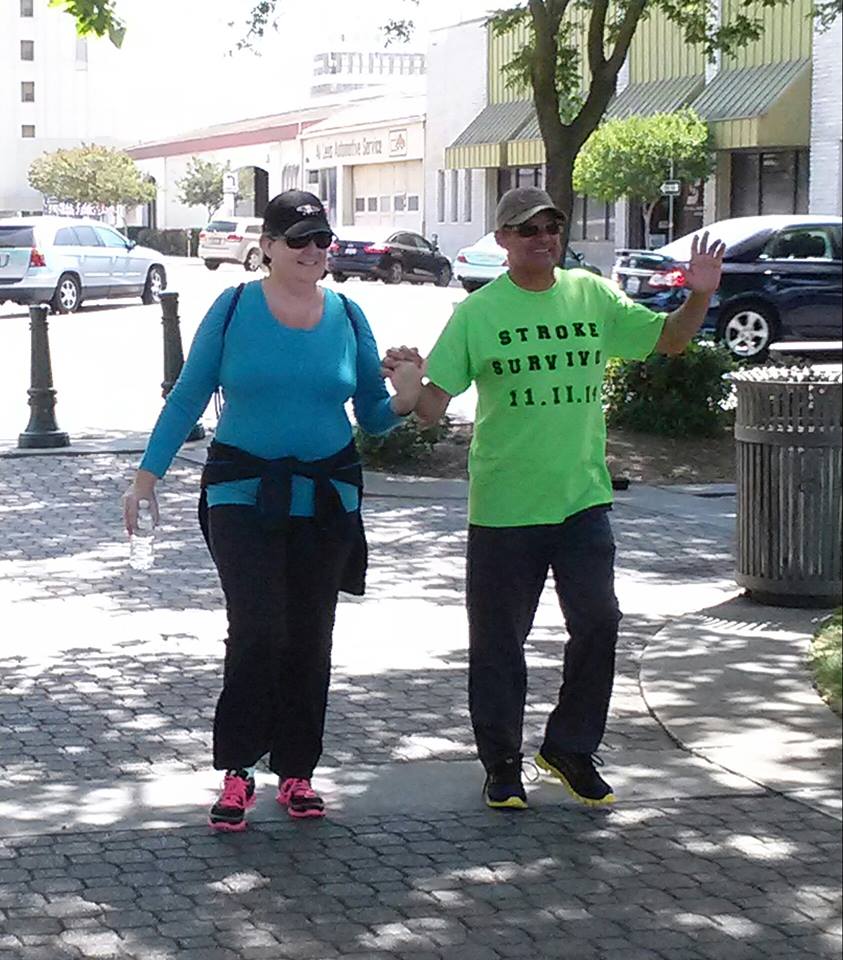 There is so much that has been discovered about our brains.  We take our abilities for granted until something like a stroke occurs.  Executive functioning, short-term memory, cognitive damage, brain speed and multi-tasking are only a few of the daily uses that we take for granted.  Understanding your brain and its varioius functions has been part of a curriculum that has been established by Healings in Motion to educate survivors, Caregivers and their family, alongside Social Workers, Clinicians and other professionals.
The programs offered by Healings in Motion free or with a minimal cost because of donations made to support local programs like Healings in Motion.  It is wonderful to donate to many causes but many of them take the money out of the community and make little or no impact in California's Central Valley.  
92% of each dollar is used specifically to serve the people needing it. The other is used for administrative expenses.
When
Monday, April 11, 2016 at 12:00 AM

-

Saturday, December 31, 2016 at 11:30 PM (PDT)
Add to my calendar
Organizer
Healings in Motion, Inc.
Healings in Motion is a 501(c)3 non-profit agency focusing on stroke prevention and recovery from stroke, Traumatic Brain Injury("TBI") and some neurological impairments.  Healings in Motion integrated Caregiver education and support as an intricate part of its services because of the significant role Caregivers play in continuum care for chronic illnesses, long-term disabilities, wounded veterans, the elderly and more. Healings in Motion has been offering services since 2007.
Healings in Motion offers the following services:
The Central Valley Recovery, Awareness, Preventing Strokes program ("CV-RAPS")
The Brain Health to Beat Stroke 5k and Expo
Coach for Life's Champions Awards Dinner & Show
INNER SAFARI Caregiver Conference
Professional Health Coaching
Support Group-"Brain Aneurysm-AVM Support Group!"  
Partners for Stroke Awareness & Progress
New In 2017:  Hospital Stroke Designation Team, San Joaquin County 
Healings in Motion was founded by Mary Ann Nicholson, after surviving a subarachnoid aneurysm, grand mal seizure and stroke.  This life-changing event followed the loss of her husband after fighting a rigorous battle with pancreatic cancer..  Within a short window of time, Ms. Nicholson learned the challenges of caregiving and the vital role Caregivers play in recovery.  The programs offered by Healingsin Motion are based largely on services she uses to nurture her continued recovery.
For more information about Healings in Motion visit our website at www.healingsinmotion.org
Increase Stroke Awareness in California's Central Valley - Make A Donation!