Increase Sales ! Innovative Sales Coaching Mapping Process Drives Sales & Talent

Thursday, October 20, 2016 from 8:30 AM to 12:00 PM (CDT)
Event Details
This half-day workshop will teach a specific process to uncover opportunities to coach as it relates to your unique sales process and marketplace approach. The workshop will help you identify each salesperson individual strengths and areas of opportunity to improve, but discovering those opportunities can sometimes prove to be difficult. This is due to a result of typically managing people based off of results when in fact there are many hidden opportunities to help a salesperson improve in one specific area that can dramatically improve their bottom line numbers.
This workshop will teach a process of how to map a coaching progression specific to your sales process that you can take back to your office and implement immediately. This mapping process will teach you how to categorize and divide your sales process into stages and then drill down into specific areas of performance identified by different tiers of learning. Clients have gone through this process have later shared this has helped them to uncover hidden strengths of their staff as well as identify areas where they were inhibited. More importantly, people have discovered what they could do to help improve in those situations.
What if you could:
Identify where your salespeople are struggling and coach better performance?

Coach the sales team to where they have opportunities to improve based on the unique mapping process that identifies specific learning opportunities.

Create coaching plans that literally run themselves and prompts people to improve selling performance with little or no time from you!

Map proven coaching strategies to specific areas of your sales process that will maximize bottom-line success in a short period of time?

And Much More ...
This workshop will prompt you to complete a mapping document that you can immediately use when you go back to your office; therefore, this is not your typical sales workshop where someone is lecturing. You will leave with the tool that you can immediately apply.
Who Should Attend?
HR Managers 

Sales Managers

VP of Sales and Marketing


Training Managers

Directors of Sales
 Workshop Format:
Live session starts at 8:30 AM (CST).
The workshop is a combination of teaching and interaction, kept to 3.5 hours to help you focus and concentrate.
The session ends with a 15+  minute Q & A.
Training Reinforcement Format: 5 Days

Lessons will start arriving in your email inbox the following Monday at 7:00 AM (CST).
The lessons will take three to five minutes to complete.
A coach will be checking your workbooks to see how you are doing or if you have any questions. In addition, you will receive coaching feedback for every lesson you complete!
The lessons will focus on what was taught in the live webinar plus give you some new techniques and/or strategies.
---
Special Notes:
Each person must be enrolled individually in order to receive the reinforcement lessons.
---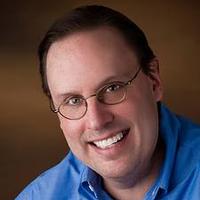 Tim Hagen  
Business coaching and adult education expert, Tim Hagen, has been in the consulting industry for more than 20 years. He specializes in employee coaching and training reinforcement. His Progress Coaching System and Coaching Generator technology have revolutionized the idea of effective coaching. His services focus on sustainable employee development and growth, leading to increased return on employee training investments. Tim is the creator of the Progress Coaching Training System.


Contact Information 
Progress Coaching
262-377 -5655
ProgressCoachingLeader@gmail.com
www.ProgressCoachingLeader.com 

 In addition, all attendees will receive the following: 
 Free Book:  Coaching : Corporate America's #1 Weapon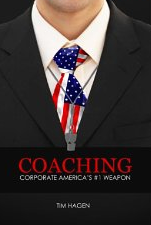 When & Where

Workwise
W12878 Fond du Lac Ave.
Menomonee Falls, WI 53051


Thursday, October 20, 2016 from 8:30 AM to 12:00 PM (CDT)
Add to my calendar
Organizer
Progress Coaching (A Training Reinforcement Partner Company)
Progress Coaching (a Training Reinforcement Partner Company) helps organizations decrease costs associated with traditional training.  Progress Coaching implements management coaching programs where employees become more engaged and managers become skilled coaches.  This successfully drives employee performance, as well as, assisting the entire organization to be more skilled in employee development.
Increase Sales ! Innovative Sales Coaching Mapping Process Drives Sales & Talent