Description
A Boot Camp for Established Food & Beverage Businesses
Would you like to increase your margins and maximize the profitability of your restaurant? Are you seeing increasing food and labor costs cutting into your bottom line? Then do not miss this half-day boot camp targeted towards owners, executive chefs & high-level managers in the restaurant industry. Other food and beverage businesses are also welcome to attend.
This boot camp will focus on often overlooked tools and industry best practices that will provide immediate opportunities for attendees to increase profits. Do not miss this opportunity to get insider information from industry experts, RealFood. This workshop is brought to you by MassDevelopment as part of their Transformative Development Initiative [TDI].
$15 per person with lunch included. Space is limited. Purchase a ticket via eventbrite ASAP to reserve your spot. Attendees are encouraged to bring a Profit & Loss statement from a recent month.
Co-sponsors for the workshop include: CISA, Common Capital, The Association of Black Businesses & Professionals, The Massachusetts Small Business Development Center Western Office, Springfield Regional Chamber & Western Mass SCORE.

---
About the Facilitators:
Chris Tocchio: Boston-native Chris is a 26 year foodservice veteran with extensive operational experience in the hospitality industry at legendary establishments such as Legal Seafood and Rustic Kitchen. In addition, Chris also worked with Todd English as General Manager and Director of Operations of The Olive Group, overseeing thirteen restaurants in six states, joined Mario Batali to open the 45,000 square foot Italian food emporium Eataly as the opening General Manager of Restaurants and Beverage Director in downtown Boston.
Chris owned and operated 4 successful restaurants in the New England area over the course of 10 years. His awards have included Restaurant Bricco receiving "Best New Restaurant in Boston" by Bon Appetit Magazine and The Regal Beagle in Brookline, Massachusetts receiving several "Best Restaurant" awards, with two of its chefs appearing on the Food Network's Chopped and Bravo's Top Chef.
Anthony Ferrari: Tony has been working in kitchens from the age of 12 and eventually graduated from New York Institute of Technology, School of Culinary Arts and Hotel/Restaurant Management. Since 1998, Tony has worked alongside Chefs Sam Hazen (Tao, Tao Las Vegas, Rue 57), Daniel Orr (Guastavinos), Todd English (English is Italian, Olives, Figs),Wylie Dufresne (WD50, Alder), Rich Torrisi and Mario Carbone (Torrisi, Parm, Carbone). He even spent 3 years at the illustrious Tavern on the Green as a restaurant manager with Tavern president, Michael Desiderio.
He has been involved in anticipated openings such as English is Italian and Ian Schraeger's Gramercy Park Hotel. He has held the positions of General Manager at China Grill NY and Director of Food & Beverage for Ono at the Hotel Gansevoort. He was consulting Chief Operations Officer for The Taco Truck and Senior Project Manager/Kitchen Designer for The Sam Tell Companies in their Design, Build and Supply division.
---
And don't miss out on a great partner event hosted the week prior! Details below.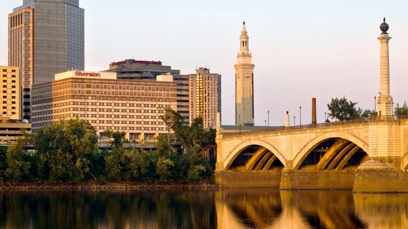 WESTERN MASSACHUSETTS RESTAURANT LEADERSHIP ROUNDTABLE
Hosted by: The Springfield Business Improvement District
Wednesday June 20th, 2018
2PM – 4PM
The Springfield Sheraton, One Monarch Place, Springfield MA
We look forward to your participation as we gather MRA Leadership with Key Restaurant Leadership and Influencers in the Western Region of Massachusetts.
The afternoon will revolve around discussing the important issues pertinent to conducting business in Western Massachusetts. In true roundtable format, the topics will flow from the attendees based on what is important and current in the region.
We look forward to your attendance and information sharing. Please RSVP to Michelle Grout Michelle@springfielddowntown.com 413-781-1591