Description

The INCOSE western U.S. chapters cordially invite you to the WSRC!
Hosted by: INCOSE Wasatch (Utah) Chapter, with participation from western U.S. chapters
Featuring: Systems Engineering Professional Development Day (SE PDD), technical presentations, working group activities, panel discussions, workshops, chapter leader meetings, networking events, SEP Beta Exam, and much more
A Great Opportunity: High quality learning, networking, collaborating--all close to home in the majestic Wasatch Mountains
Venue: Northrop Grumman Conference Center, located in scenic Ogden Canyon--just an hour north of the Salt Lake City International Airport
Please check back often for the latest news and updates!
---
**** Conference Program ****
First Release of the Conference Program -- Available as of 5/31/2018!
Satellite Sites
We will host satellite sites throughout the United States. We invite you to travel to Ogden, Utah, for the conference (full three days) or to attend at one of the satellite sites (9/21 SE PDD only). Attendees at satellite sites should register by selecting "Tickets" and purchasing a satellite site ticket (INCOSE member or nonmember). You will be asked to select your satellite site as part of your purchase. More are coming soon!
California: The Aerospace Corporation -- 200 N. Aviation Blvd., El Segundo, CA 90245

California: Dassault Systemes -- 301 E Ocean Blvd, Suite 1200, Long Beach, CA 90802
Washington: Base2 Solutions -- 400 108th Ave NE, Suite 300, Bellevue, WA 98004
Washington: The Boeing Company -- 635 Park Ave N, Renton, WA 98057
---
**** Resources for Presenters ****
Deadlines
June 30
All first drafts of presentations are due. The PowerPoint template provides a title slide ... which is required for all WSRC presentations.
All presenters must turn in an INCOSE IP Release Form.
At least one presenter per presentation must register for the WSRC. (Discounted rate is available.)
July 21
Reviewers will provide feedback about presentations. Presenters may consider the feedback and rework presentations at their discretion.
August 4
Final presentations are due. (This is the version that will be included in conference proceedings and distributed to satellite sites.)
If you are a Systems Engineering Professional Development Day (SE PDD) presenter, then you must provide a recorded version of your presentation. (This will be sent to satellite sites for scheduling or in the event of technical difficulties.)
Forms & Guidelines
Call for Proposals -- Describes suitable topics, submission guidelines, and important WSRC proposal dates (Updated May 18, 2018)
EasyChair Link -- Used to update proposals
INCOSE IP Release Form -- Required of all accepted presenters
PowerPoint Template for Presentations, Panel Discussions, Tutorials, & Workshops -- Available! Use of the title slide is required for all WSRC presentations.

---
**** Call for Sponsors ****
Sponsorship and exhibit opportunities are available from $4,000 to $250. You may purchase all sponsorship levels at this page. Also, we can tailor sponsorship benefits to suit your needs and preferences. Please see the Call for Sponsors for more details.
---
WSRC Teaser Flyer
Please help us promote WSRC by distributing our WSRC Teaser Flyer.
---
Traveling to WSRC
Getting Here By Air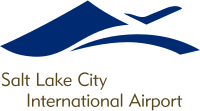 The Salt Lake City International Airport, a Delta Airlines hub, provides direct flights from 89 cities in the U.S.A., Canada, Mexico, and Europe. You can fly directly into the airport from most large U.S. cities (and from many smaller cities in the west). Ogden is 40 minutes north of the airport.
Where to Stay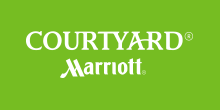 The Courtyard by Marriott - Ogden is offering a special conference rate of $103 per night for standard king or double queen. (An upgrade to a king suite is available for $133.) This rate is available from September 18-24. Hurry, and secure your room today--availability is limited!*

You can reserve your room by using this weblink. As another option, you can call the hotel front desk (1-801-627-1190) or Marriott Central Reservations (1-844-866-7557); and request the "INCOSE" rate.

The GSA Per Diem Rate of $93 per night is available upon request. Patrons must call the hotel and be prepared to provide proper identification.
*If the Courtyard by Marriott - Ogden is full, then you can also consider the following hotels:
Public Transportation

The Utah Transit Authority provides public transportation--FrontRunner, light rail, and buses--throughout the Greater Salt Lake City Area. When you arrive at the Salt Lake City airport, you can ride UTA to Downtown Ogden (about an hour)! Simply, take the Green Line (light rail) to the North Temple Bridge; and then take the FrontRunner (rail) to Ogden.
The Courtyard by Marriott is within walking distance (2,000 feet = 0.4 miles) from the FrontRunner Ogden station. Also nearby are several hotels, restaurants, and entertainment options.
Shuttle Service to Northrop Grumman Conference Center

The Salt Lake Express will provide shuttle service to and from the Northrop Grumman Conference Center, the location of WSRC. You can catch the shuttle in the Courtyard by Marriott - Ogden parking lot and at the Northrop Grumman Conference Center. Schedule is still being determined.
Getting Here by Car

Google Maps can help you find the fastest or best route to Ogden.
Driving times:
Albuquerque, New Mexico -- 10:14
Boise, Idaho -- 4:21
Denver, Colorado -- 7:57
Las Vegas, Nevada -- 6:11
Los Angeles, California -- 9:56
Phoenix, Arizona -- 10:30
Portland, Oregon -- 10:36
San Diego, California -- 10:48
San Francisco, California -- 10:51
Seattle, Washington -- 11:45
Tucson, Arizona -- 12:00
Ogden is served by Interstates 15 and 84. Interstates 80 and 215 are nearby in Salt Lake City--covering the entire Wasatch Front.
Rental Cars
The Salt Lake City airport offers a variety of rental car providers and convenient access to rental car services--see the Consolidated Rental Car Facility Page.
---
Our Venue
Ogden, Utah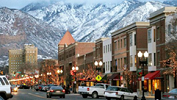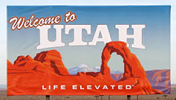 Come to Ogden, Utah, located 35 minutes north of Salt Lake City. As the heart of northern Utah, Ogden features a unique blend of vibrant shopping, delicious dining, exciting nightlife, great hotels, outdoor recreation, and the majestic beauty of the Wasatch Mountain Range. Whether you are looking for excitement and adventure or want to relax and take it slow, Ogden has something for you!
You may go to www.visitogden.com to learn more about Ogden attractions, including the nearby ski resorts and outdoor opportunities.
Salt Lake City, Utah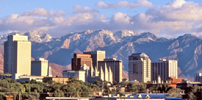 Salt Lake City, the largest city and state capital, anchors a rapidly growing area of 2.5 million people--known as the "Wasatch Front". Historically known as the "Crossroads of the West", its modern economy features aerospace, defense, trade, transportation, professional and business services, and utilities. Hill Air Force Base, the 2nd largest Air Force installation, contributes greatly to the local economy.
In addition, Salt Lake City offers many dynamic things to see and do: shopping, restaurants, museums, performing arts, etc. You may go to www.visitsaltlake.com to learn more. We recommend checking out beautiful Temple Square while you are here!
Northrop Grumman Conference Center*



We will hold most conference events at the Northrop Grumman Conference Center at 890 Ogden Canyon, Ogden, UT 84401. The conference center is located in the beautiful Ogden Canyon. It is a popular location for business events and weddings.
The road to the Northrop Grumman Conference Center is scenic, narrow, and windy. We recommend using the Salt Lake Express shuttle or carpooling due to limited parking. If you choose to drive, we advise allowing extra travel time and driving with caution.
*NOTE: Orbital ATK was recently acquired by Northrop Grumman.
---
Questions?
Please contact Paul White, WSRC Chair, at Paul.White@kihomac.com with questions.
---
Our Sponsors
Gold Level ($2,500)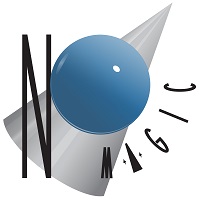 Silver Level ($1,500)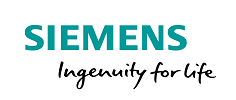 Bronze Level ($1,000)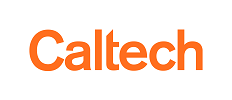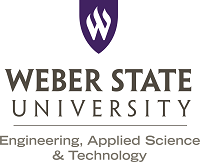 Basic For Profit Level ($500)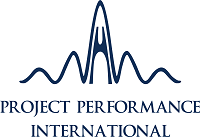 Educator or Nonprofit Level ($250)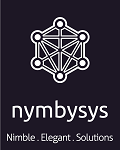 ---
Our Participating INCOSE Chapters & Organizations