INCOSE Chicagoland Spring 2017 Seminar - Inserting Systems Engineering into a Resistant Organization

Saturday, April 29, 2017 from 8:00 AM to 4:00 PM (CDT)
Event Details
INCOSE Chicagoland Chapter's Spring 2017 Seminar
Inserting Systems Engneering into a Resistant Organization
Presented by David Walden, ESEP
Saturday, April 29, 2017
8:00 am – 4:00 pm
at IBM in Schaumburg, IL
INCOSE Chicagoland Chapter is proud to present our spring seminar, "Inserting Systems Engineering into a Resistant Organization", presented by David Walden on Saturday, April 29, 2017 at IBM in Schaumburg, IL.  Early bird rates start at $75.  Space is limited, so register today!
The Program
You diligently attended all the excellent INCOSE local chapter meetings over the past year.  You made it to last year's INCOSE symposium and started participating in an INCOSE working group. You are even contemplating getting your ASEP or CSEP certification.  You are ready to insert some of the great Systems Engineering things you have learned into your organization.  However, you soon discover that getting your organization to adopt Systems Engineering may be more difficult than you anticipated.  Your senior staff does not recognize the systems issues your company is facing, management senses a loss of control and/or power, and your peers are so buried in work they are not too keen on changing anything until things settle down.
The objective of this one-day tutorial is to provide guidance to practitioners and change agents on effectively and efficiently inserting Systems Engineering into an organization resistance to change.  Systems Engineering is increasingly used to plan, manage, and realize complex systems within the context of demanding business constraints.  However, many organizations, especially those new to the discipline, resist its deployment.
Participants are introduced to key concepts and principles to help them insert Systems Engineering into their organizations, answering questions such as:
•
What is Systems Engineering and why is it important?
•
Why is Systems Engineering relevant to you and your organization?
•
What are the key factors that foster resistance to Systems Engineering?
•
What are some key things that can make a difference at your organization?
•
What are some of the soft skills that can be used?
•
What are the key aspects of an effective deployment plan?
•
How do we know if our Systems Engineering deployment is working?
Practical information and tools will be provided. The tutorial includes several in-class exercises to solidify the concepts being presented. The tutorial follows the terminology and conventions of the INCOSE Systems Engineering Handbook, ISO/IEC/IEEE 15288, and the Guide to the Systems Engineering Body of Knowledge (SEBoK). Each student will receive a complete set of lecture notes and an annotated bibliography.
Our Speaker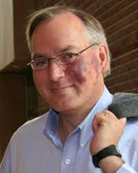 David D. Walden, ESEP, is co-owner and principal consultant for Sysnovation, LLC, a company he formed in 2006. Sysnovation, based out of Shakopee, Minnesota, USA, is focused on Systems Engineering consulting and education/training.  At Sysnovation, Mr. Walden has assisted numerous clients improve their Systems Engineering effectiveness. He has served as a coach/mentor, an independent reviewer, major review (e.g., PDR, CDR) coordinator, Systems Engineering Subject Matter Expert (SME), and process consultant.  He has created and taught numerous Systems Engineering courses and tutorials, including a distance learning on-line variant of a Systems Engineering Principles course. Previously, Mr. Walden was with General Dynamics Advanced Information Systems for 13 years and worked at McDonnell Aircraft Company for 10 years.
Mr. Walden serves as an editor of the International Council on Systems Engineering (INCOSE) Systems Engineering Handbook and as a liaison to ISO/IEC JTC1/SC7 Working Groups 10 and 20.  He was the Program Manger of the INCOSE Certification Program from 2007-2013.  He has an M.S. in Management of Technology (MOT) from the University of Minnesota, an M.S. in Electrical Engineering and an M.S. in Computer Science from Washington University in St. Louis, and a B.S. in Electrical Engineering from Valparaiso University in Indiana. Mr. Walden was one of the first to earn the INCOSE Certified Systems Engineering Professional (CSEP) credential in 2004 and was awarded the INCOSE Expert Systems Engineering Professional (ESEP) credential in 2011.

Pricing
This seminar is being offered at rates starting at $75.  Discounts are available for early bird registrations (by April 15), INCOSE members, and students who are enrolled at least 3/4 time in an accredited program at a university.  Non-members who join INCOSE during registration will receive the INCOSE member rate and a one-year membership in one convenient payment.  If you are a member and would like to renew your membership in the same payment as the tutorial registration, you may do so.  (Membership renewals will be processed at the registration desk at the day of the tutorial; please bring your INCOSE password.)  Please see the Tickets section for specific pricing information.
Location
The tutorial will be offered at the IBM office at 10 N. Martingale Rd. in Schaumburg, IL.  Driving times and distances from our member area are:
Lake Forest, IL – 0:44 (31 miles)

Evanston, IL – 0:47 (22 miles)

Rockford, IL – 1:05 (61 miles)

Chicago Loop, IL – 0:40 (30 miles)

Milwaukee, WI – 1:27 (91 miles)

Madison, WI – 1:54 (120 miles)

Oshkosh, WI – 2:42 (175 miles)
Questions
Questions about this event can be directed to incose.chicago@gmail.com.  You may also submit questions through EventBrite. 
When & Where

IBM
10 N. Martingale Rd.
Schaumburg, IL 60193


Saturday, April 29, 2017 from 8:00 AM to 4:00 PM (CDT)
Add to my calendar
Organizer
INCOSE Chicagoland Chapter
The International Council on Systems Engineering (INCOSE) is a not-for-profit membership organization founded in 1990. Our mission is to share, promote and advance the best of systems engineering from across the globe for the benefit of humanity and the planet.
INCOSE Chicagoland Spring 2017 Seminar - Inserting Systems Engineering into a Resistant Organization