Description
Sustainable manufacturing has been a hot topic for many years. The concept is straightforward: sustainable manufacturing seeks to profitably produce goods and gain a competitive advantage while maximizing social impact and minimizing a firm's environmental impact, natural resource use, and energy consumption.
In practice, however, sustainability cannot be realized with a one-size-fits-all approach, and many businesses struggle to align sustainable development goals with corporate strategy and implementation. For sustainability to bring value, careful consideration is needed of how it fits with a company's markets, products, operations, supply chain, and communications. As you consider sustainability for your business, this workshop will help you:
Develop a vision and tactical approach that is relevant and then set priorities for action.

Engage stakeholders (customers, suppliers, employees) in mutually beneficial collaboration.

Set milestones, make adjustments along the way and facilitate monitoring and reporting.
Our experts, Pam Berns and Jeff Potent, will present a business-savvy definition of sustainability and uncover why it is important for your business. They will facilitate a discussion to home in on the aspects of sustainability appearing on your radar screen, including, for example, inquiries from customers, supply vulnerabilities, new regulations, and increasing energy and material costs.
They will also present tools to seed sustainability into your company to produce measurable results. This will include helping you facilitate dialogue with management and staff to uncover opportunities and perceived obstacles, identify key stakeholders who could inform and help refine your strategy, and excite people to contribute what they know and do what they do best.
Pam E. Berns
Through consulting, collaborative learning processes, and one-on-one coaching, Pam has been helping multinational corporations, government agencies, non-profits, and individuals communicate complex messages; develop leadership skills; build bridges across cultures; and manage a changing work environment.
Pam brings to her work an innate talent for helping her clients ask tough questions and for giving frank feedback that truly makes a difference in their actions and outcomes. In addition to individual coaching, she has conducted learning needs assessments and situation analyses in order to design customized programs that connect group learning with organizational objectives. Using such processes as the World Cafe, Appreciative Inquiry, arts integration,
and organizational branding, she has also facilitated conversations that bring together various points of view in search of common interests and jointly owned solutions. These programs have addressed corporate culture improvement and cohesion, cross-functional relationships, and leadership for change management. All of Pam's programs and services take a strengths-based approach, as she helps people and organizations build upon what they do best.
Pam is a currently a founding member of the Communications Task Force for GreenHomeNYC, is engaged in visitor outreach for the Central Park Conservancy, and regularly blogs on sustainability and green topics. She has studied sustainability at the Earth Institute at Columbia University and UCLA, focusing on systems theory, sustainable business strategy, social enterprise and entrepreneurship, sustainable agriculture, and LEED strategies for green building. In the past, Pam brokered partnerships to enable nonprofit staff to share in corporate training programs at little or no cost, and served on the advisory board of the Stony Brook School of Business during its formation. She has held numerous adjunct and visiting academic posts in executive communication and cultural fluency in the US and Asia.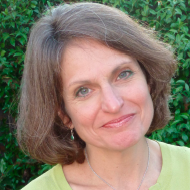 Jeffrey Potent
Jeffrey Potent develops and teaches graduate courses in corporate sustainable development, systems theory, ecosystem services, and sustainable agriculture at the Columbia University School of International and Public Affairs and the Columbia University Earth Institute. He also consults and speaks publicly on corporate and agricultural sustainability and water quality. Jeff formerly led corporate partnerships for the US Environmental Protection Agency (EPA), Office of Water in Washington DC, advancing sustainable and market-based approaches to environmental protection.
Earlier in his career, he served as EPA/US Department of Agriculture (USDA) liaison, facilitating collaboration among Land Grant Universities, EPA, USDA, industry associations and other government agencies and academic institutions. In 2001 he established the regional component of the USDA National Integrated Water Quality Program, serving as regional coordinator and member of the program's national leadership team. Before that, he led an energy and environmental engineering consulting practice, managed pollution prevention programs for a large environmental agency, and planned satellite and cable infrastructure for a global telecommunications corporation.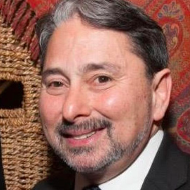 Space is limited.