Description
This is a free presentation seminar and discussion event hosted by the Center for Student Coastal Research (CSCR), a non profit organization located in Cohasset on Boston's South Shore. CSCR educates students in environmental sciences, encourages environmental awareness, and promotes activism. Details are available at www.ccscr.org.
General attendance and participation is complimentary, tax deductible donations are welcome.
The upcoming guest speaker of the CSCR seminar and discussion series is Sarah Hamm, Project Manager and Coastal Scientist at the Resilience Services Group (RSG) at Dewberry (www.dewberry.com).
Sarah will present and discuss 'Incorporating a Blend of Solutions for Flood Mitigation in Hurricane Sandy Recovery'.
Seminar Abstract
In the wake of Hurricane Sandy, property owners on the South Shore of Staten Island were faced with difficult decisions whether to rebuild and recover from the devastating event or decide if it was time to move on. As part of Governor Cuomo's New York Rising initiative, the option of relocating from areas subjected to damages by Hurricane Sandy was offered to residents in the area of Oakwood Beach. This buy-out program offered residents in designated areas pre-storm values for their homes plus a neighborhood incentive to relocate within the five boroughs of New York City. The US Army Corps of Engineers was in the process of developing a feasibility study for the South Shore of Staten Island focused on storm damage reduction. The New York State Department of Environment Conservation, working with The Nature Conservancy, initiated a feasibility study to look at possible alternatives to the Corps proposed stone dyke/revetment structure in the Oakwood Beach area. The study evaluated the use of non-structural mitigation in addition to a blend of green and gray infrastructure components that would contribute in providing storm damage reduction, flood mitigation and stormwater retention for the Oakwood Beach area. The State buy-out program helped to determine how much land would be available to develop a blend of structural, natural and nature-based infrastructure alternatives.
Additional green infrastructure and public benefits recommended include a system of walking, biking and interpretive trails, recreational amenities, along with emergency and public access.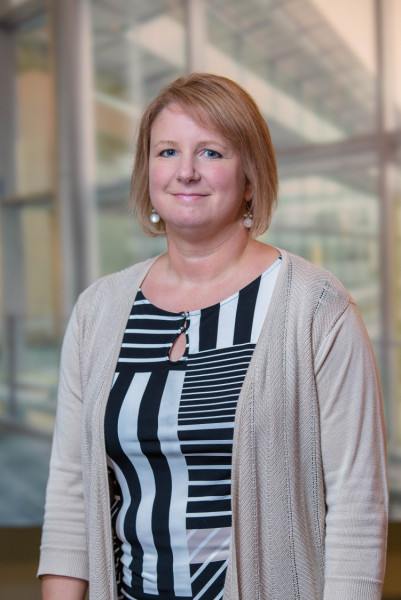 Sarah Hamm, CFM at Dewberry
Biography:
Sarah Hamm holds a Master of Science Degree in Geology from the Colorado School of Mines and has 13 years of experience as a Coastal Geologist. For the past 5 years Ms. Hamm has been a Project Coastal Scientist within Dewberry's Coastal Resilience Services Group. She is an expert in flood hazard analysis and mapping, evaluating storm induced erosion, and primary frontal dune delineation. Sarah has recently been working on community coastal resilience studies/planning and focusing on shoreline best management practices.
Prior to arrival at Dewberry Ms. Hamm has 8 years of experience working as a coastal geologist along with coastal engineers to design, permit, and monitor beach, dune, and bluff restoration projects along various stretches of shoreline throughout Cape Cod and southeastern, Massachusetts.