| | |
| --- | --- |
| Income Investing Way to Generate Passive Income | |
Event Details
Hear from our graduates!
Terence Tan as seen on:




ATTN: Those Who Haven't Already Realized That Dual Income Alone Isn't Going To Be Enough 
Discover How You Can Easily Achieve 30% ROI with a 99% Winning Rate, & The Secret Formula To Repair the 1% With A Simple & Systematic Framework 
Everyone loves passive income, but most don't have the time to look for one.

In the next five minutes, I will tell you how you can take on investments that require minimal effort, but safe and profitable returns.


Hi my name is Terence.
I am the Chief Investment Strategist of Giants Learning Technologies Pte. Ltd., and the creator of the First and Only Income Investing Programme in Asia Pacific.
Most of you may know me as the Master Options Income Strategist for the profits that my method has helped my graduates generate. To date, this number has reached over USD $1million.

I am the creator of the Income Mastery Programme and also the Founder of First Traders Network, a company dedicated to help everyone reach their financial goals through the resilient means of Income Investing.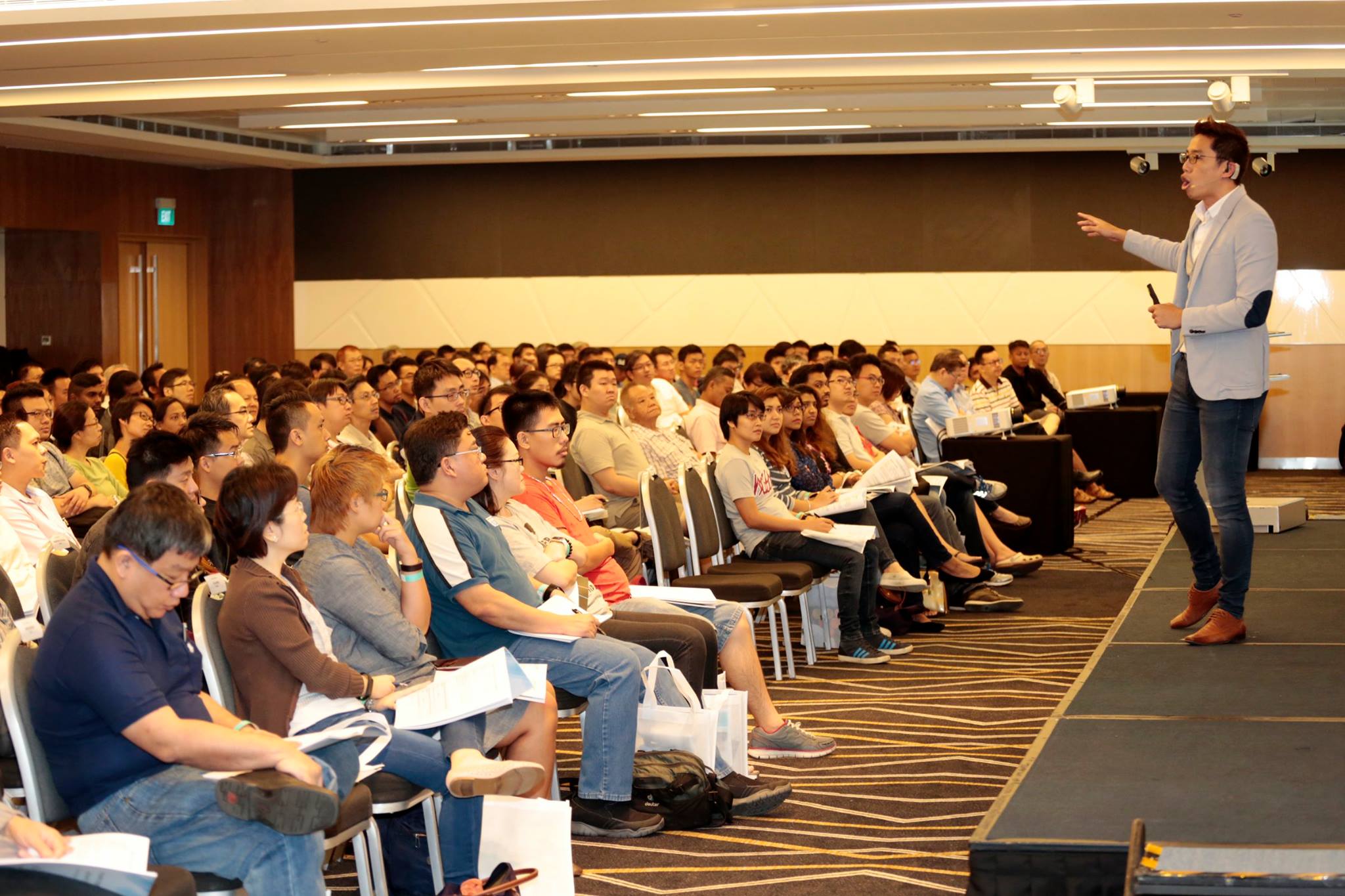 I have also had the honour of coaching and training staff of DBS Bank in Singapore, and was appointed a lecturer in the Diploma in Wealth Management program with Entrepreneur Resource Centre in Singapore.
Over just three years, I've had the pleasure of seeing 99% of my graduates make profits with me, and start their journey to financial freedom.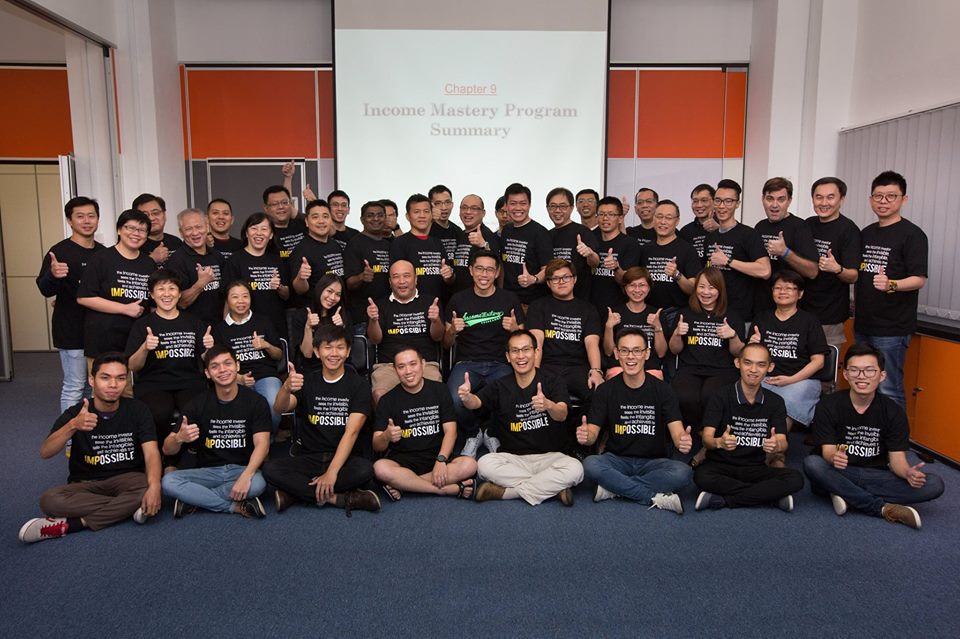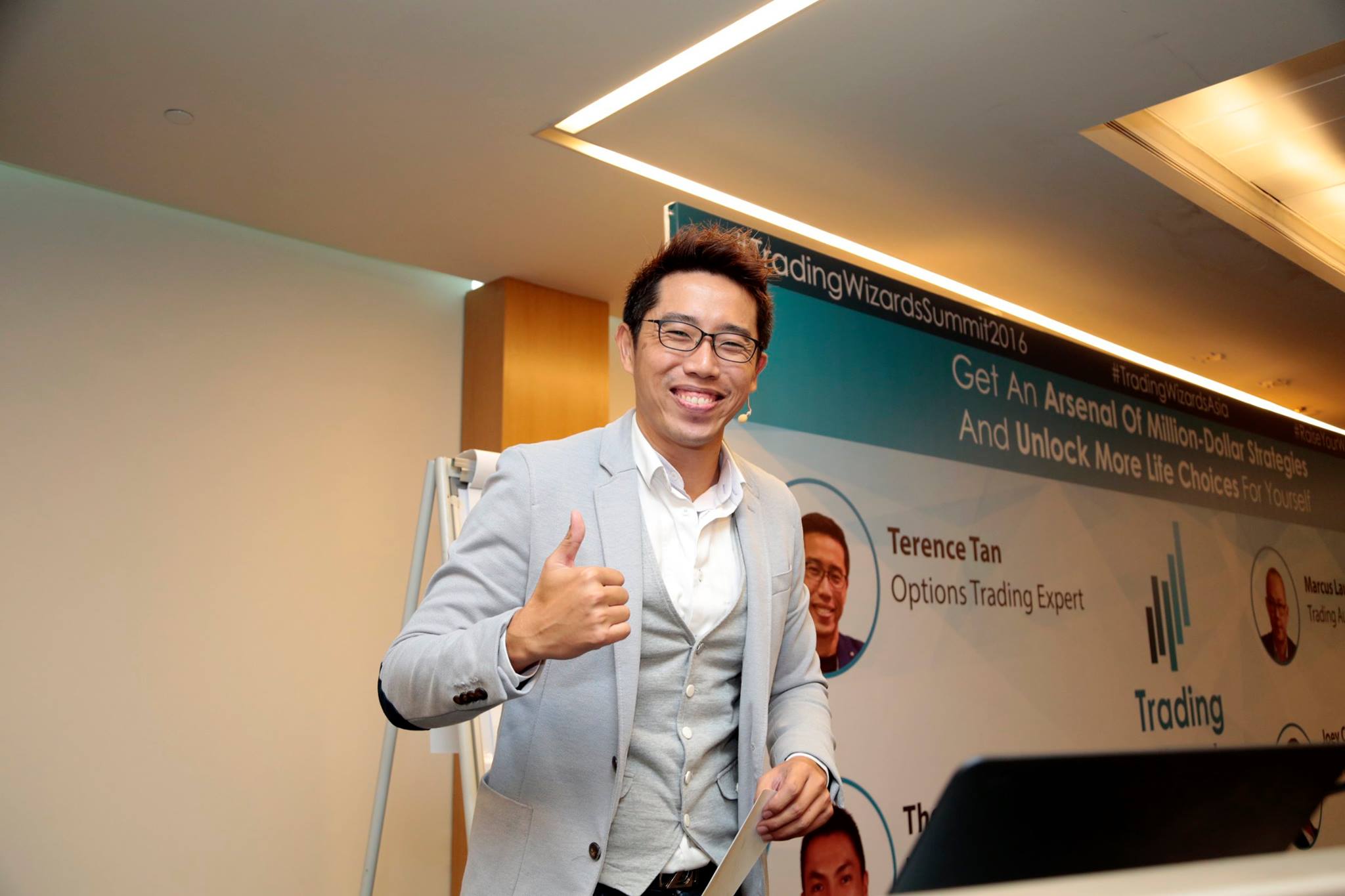 As at 27 May 2017, his record stands at 233 out of 235 LIVE Trades,
and at a winning streak of 220 trades in a row.

Follow my wins here.
Here's what most young Singaporeans think (Take note because you could be making the same mistake).
They still think that dual income is enough to sustain a comfortable life in Singapore, and through savings, they still hope to be able to retire before 62. They go on for many years believing that the market rate of salaries in Singapore had been well thought out, and would suffice for a decent standard of living.
If you've kept up with the news, in 2016 Singapore was still the most expensive city to live in for the third year running. 
So, I decided to do something different from most Singaporeans, and I decided to act immediately.
After 16 years of trading in various areas like stocks, stock options, futures and forex, I found stock options to be the safest method for all types of traders: risk takers and conservative alike. I'm the latter, and that made find ways and means to minimize my losses, or avoid them altogether. In investing, it is a seller's market, not a buyer's. Just like in a casino, the house always wins. And, I did it.
 I've found a way to never have to pay for stocks at the market rate again, to turn bad trades into losing trades, and a way to consistently bring me profits. About 99% of the time thus far.  I don't like risky bets, you see.
Right now, while I pursue my passion for empowering the everyday man on the street how to manage your own investment portfolio, I am managing an investment portfolio of USD$ 2.5million (approx. SGD$3.5million) for a group of private investors who have placed their faith in the IMP philosophies as well.

I've always believed that "sometimes the smallest step in the right direction ends up being the biggest step of your life. Tip toe if you must, but take the step". 


Will you be the next IMPossible Investor?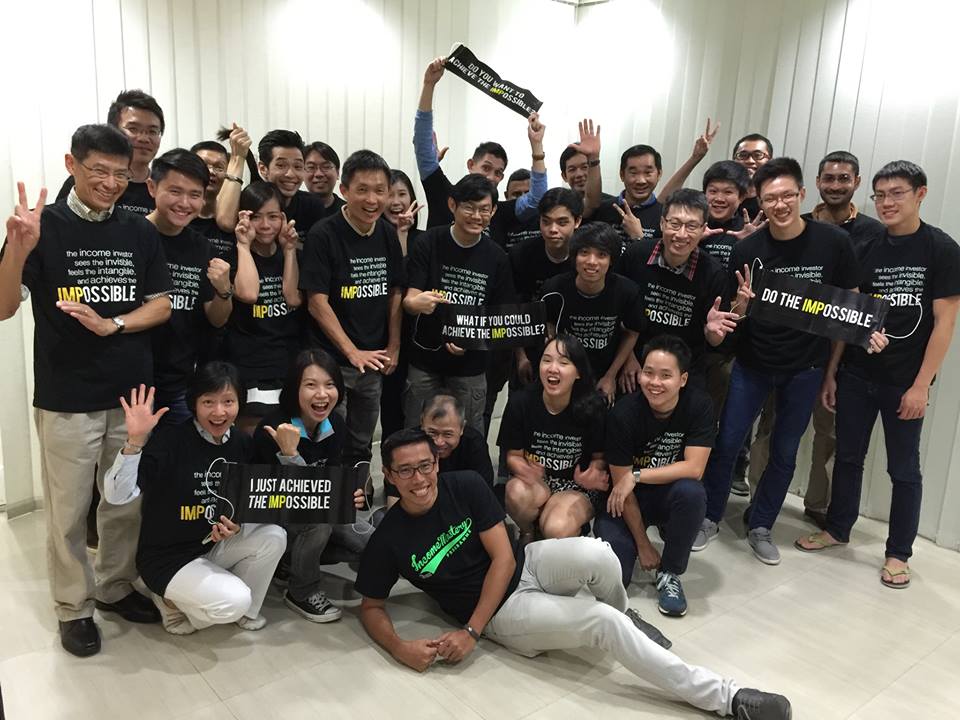 WHAT'S IN IT FOR YOU WHEN YOU JOIN THE INCOME MASTERY PROGRAMME?
Create Your Financial Blue Print that Works

How to Create Sustainable Income Even When Trades Go Bad On You

Repair Trades That Go Bad

Learn to Filter Out the Right Stocks To Buy in Under 15 Mins

Never Ever Pay Market Price For Stocks Ever Again

Discover the Lasting Principles of Income Investing in bearish and bullish markets

Collect Payments All Year Round From Your Stocks Now

Create Multiple Streams Of Income With Your Stocks

Discover the Reliability of the Arktouros Method that is used to grow your portfolio

Success Mindsets of Successful Investors and the Wealthy







Alan Toh - Now a Free, Full-Time Investor
"We have always wanted to do investment/ trading full-time, but we could not find any suitable and safe methods. The courses I've attended previously were not easy to implement and also lacked in providing follow up support. We would have to make a purchase before making any money. Whereas for WII and IMP, we have a dedicated investment coach, Terence Tan, who hand-holds us through 12 months AFTER the course ends. Furthermore, we collect money upfront from the trades!

After attending the IMP, we finally found a reliable and safe trading methodology that enable us to get into full-time trading with confidence. It took about 6 months for us to build our confidence before going full-time, and the returns we're facing are remarkable. To date, we're seeing 20% ROI per annum and are working to increasing it further. What we love about this methodology is that we can repair trades that go wrong, while still profiting from them!"



Ronnie Lim - One Year After IMP
I attended Income Mastery Programme (IMP) on 2 and 3 Apr 2016. (Note, I have only limited knowledge in Stock and total NO knowledge in Option Trading)

My concerns before attending the programme, can I cope with the new terminology used for Stocks/Option Trading and the method going to be shared? (What is Selling Put? Selling Call? What is PE?)

But the trainer and his team managed to deliver the programme in a simple way that is easy to understand. (And fun too, I enjoyed the 2 days of learning on trading and of course Ian Isaiah Ding's session)
To find out more about Giants Learning Technologies, click here.

For more information,
please contact (+65) 9488 2417 or (+65) 8298 3401
When & Where

Success Training Centre
Blk 231 Bain Street #04-41
Bras Basah Complex
Singapore 180231
Singapore

Organizer
GIANTS LEARNING TECHNOLOGIES