Description
Located in the EVENT LOUNGE.
RESERVED FOR INTIMATE APPAREL + SWIM PROFESSIONALS ONLY. Please click here to register.
How do we share inclusiveness? And how do we make sure it's authentic? Let's explore the marketing and campaigns of inclusivity. Whether it's messaging, visual branding, or social media campaigns, this panel will contemplate the current state and future direction of inclusiveness in the world of intimates and the marketing that supports it.. Including gender and size and so much more, this exciting panel tackles an important and sometimes controversial topic with varied perspectives. Bring your questions for the Q&A at the end.
Sponsored by Parfait and Natori
Moderated by:
Kimmay Caldwell - Founder of Hurray Kimmay and #MoreThanMyNumbers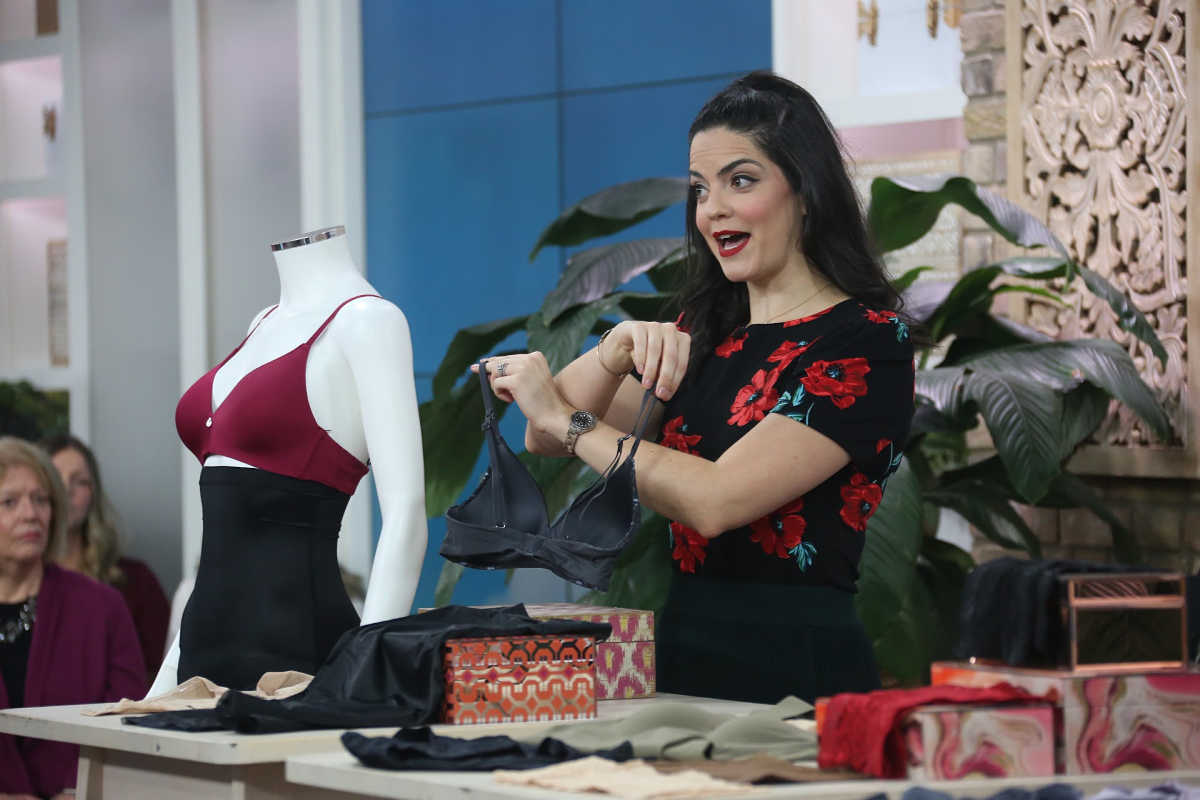 Kimmay Caldwell is a bra industry expert with over a decade of experience since 2005. Her vast knowledge spans from bra fitting cup sizes AA-N, retail and e-commerce, marketing, content creation, buying and wholesale, and more. Her multifaceted background in the industry has made her a valuable ally for brands who aim to share their products with an authentic and empowering message. Her work includes behind the scenes marketing through her marketing company, Hurray Media, writing and non-airbrushed images on her website Hurray Kimmay, and an impressive portfolio of mentions in the media and on TV. You may have seen her on The Today Show, The Rachael Ray Show, or The Martha Stewart Show to name a few.

The creator of the global campaign, #MoreThanMyNumbers, she also educates people to find their bra size but not be defined by it. And because the bra fitting experience kickstarted her own body love journey, she uses a blend of education and inspiration to help people of all sizes and genders to do the same. Her mission as a bra fitter, coach, and writer to empower people to use lingerie and undergarments as a way to say hurray inside, outside, and underneath™.
Speakers:
Amandine Taylor - Brand & Social Media Marketing Specialist, Parfait
Graduated from Mod'Art International in Paris in France, Amandine became a fashion expert with over a decade of experience in Retail, Product development, Buyer and Marketing. Her multi-cultural background and keen eye for style has made her a valuable ally for brands like Joseph, Ester Bonte and Jean-Paul Gaultier, whom she worked with.
After moving to Los Angeles for love, Amandine joined the marketing team of Parfait, focusing on strategic and operational activities. She was able to associate her work with her passion, focusing on redefining beauty standards and promoting a message of diversity and inclusivity. Today, Amandine is proud to share and promote products with an authentic and empowering message for women.
Ken Natori - President, The Natori Company
Ken Natori is the President of The Natori Company, a designer fashion brand with collections ranging from ready-to-wear, lingerie, and sleepwear, to home textiles, fine jewelry, accessories, bath, fragrance and legwear. Before becoming President, he ran the company's e-commerce and licensing businesses, and also helped oversee the finance, public relations and marketing departments. Prior to Natori, Ken worked as both a TV and Radio Reporter for Bloomberg and in International Equities at Lehman Brothers. Ken holds an MBA from Stanford University's Graduate School of Business and a B.A. from Amherst College. The House of Natori was founded in 1977 and today is one of the fashion industry's most recognizable designer brands. Each of the Natori brand collections -- Josie Natori, Natori, N Natori and Josie by Natori -- is a reflection of the namesake designer's distinctive, East/West aesthetic.
Laura Henny - Owner, The Rack Shack
After studying Theater at the University of Amsterdam, Laura worked as a publicist and production manager for the prestigious musical theater company Orkater. But an ongoing urge for adventure (and the privilege of having dual citizenship) ultimately took Laura to New York. There, she managed restaurants and bartended, but her dream was to build a company of her own. When she discovered that, even in a cosmopolitan city like New York, it was difficult to find attractive bras for larger cup sizes, her concept was born. The Rack Shack is an inclusive bra boutique in Bushwick, Brooklyn that aims to empower customers of all shapes, colors, and genders. It's a stylish and fun environment with a friendly, knowledgeable staff, and we're proud to offer our services in a body-positive space where everyone feels welcome and sexy.
Nicki Vrotsos - Model and Activist
Nicki Vrotsos is a model and activist using both her voice and platform to bring visibility, inclusivity and safety to the Trans* Community. As a model she works to merge the cisgender dominated fashion industry with the often underrepresented, or all together forgotten, trans presence. Nicki's resume spans across editorial, print and runway while also using her experiences to mentor fellow trans individuals to increase the representation of her community in the fashion industry and beyond.
Tiffany Cole-Allen - Co-founder, The Lingerie Collective
Tiffany Cole-Allen, is Co-Founder of The Lingerie Collective, a professional organization that provides a networking community and business resources for individuals and entrepreneurs within the intimate apparel, swim, and activewear industries. Prior to starting The LC, Tiffany was a technical designer specializing in the fit of intimate apparel for 12 years, working on product for retailers such as Victoria's Secret, Aerie, and Walmart. After the birth of her daughter in 2016, she realized the dire need for change in the culture of the industry when it came to the many professionals and how they felt supported in their career goals. She, along with her partner, Clare Hlis, created The Lingerie Collective to promote and encourage an environment of engagement, inclusion, and encouragement amongst colleagues in the business.