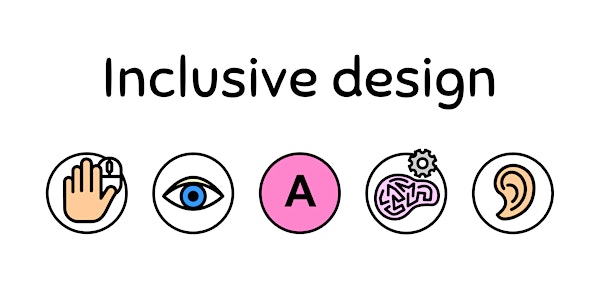 Inclusive web design: How to make your designs accessible for level A?
How to keep accessibility conformance levels in mind? What are the specific examples of how to address success criteria for level A?
About this event
Designers are almost always under pressure to deliver wireframes, prototypes and mock ups quickly, there's not enough time to think about accessibility. Or is there?
When you know the requirements, it's very easy to design quickly, produce accessible designs and summarise design acceptance criteria for developers. Business and product owners are often afraid that it takes a lot of time that's why sometimes accessibility add-ons are deprioritised from the scope but accessible and inclusive design is always better for any type of customers.
We will consider:
- best UX patterns for accessibility to achieve A level of conformance: Page structure, navigation, error prevention and error messaging, forms, status messages, tables
- alternative descriptions and aria-labels
- the difference between captions and subtitles
- what are the skip links in the navigation
- what is the mouse trap
It is recommended that you attend the event "Inclusive web design: Introduction" for better context.
It is an online webinar using Zoom, your microphones and cameras will be turned off and you can ask questions using chat. You will receive an email with a link to join the online event.
Who is this webinar for?
- junior product designers
- junior UX and UI designers
- product owners and project managers who work with digital products
- anyone who wants to champion accessibility at their workplace
About the instructor
Olga is a product designer with the strong UX focus and more than 15 years of experience designing digital products across many industries. She first got acquainted with accessibility principles about 5 years ago and since then considers her duty to design inclusively and make sure that designs are implemented with the required accessibility rigour. She is a successful design mentor.