About this Event
Women for Atlantic is pleased to host Minerva BC in delivery of the region's first Inclusive leadership forums. This will be a one day workshop providing insight and round table engagement into understanding the diversity challenges both general and unique, by industry sector, along with sharing of best practices from across the country to ensure our small and medium business sectors can partake proactively in positive change toward a more diverse and inclusive HR approach for their own organizations, regardless of size.
The event price is $89 and registration will open at 8am. Lunch and coffee breaks will be provided throughout the day and the event will conclude at 4pm.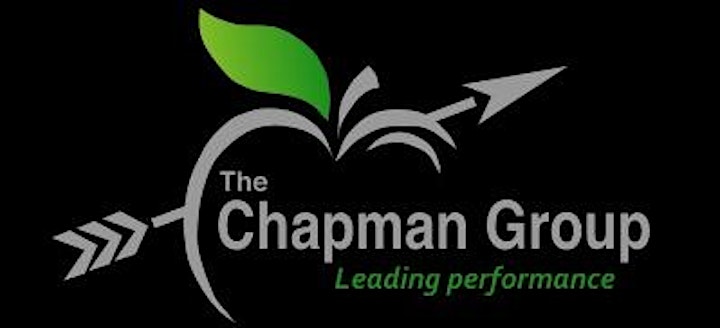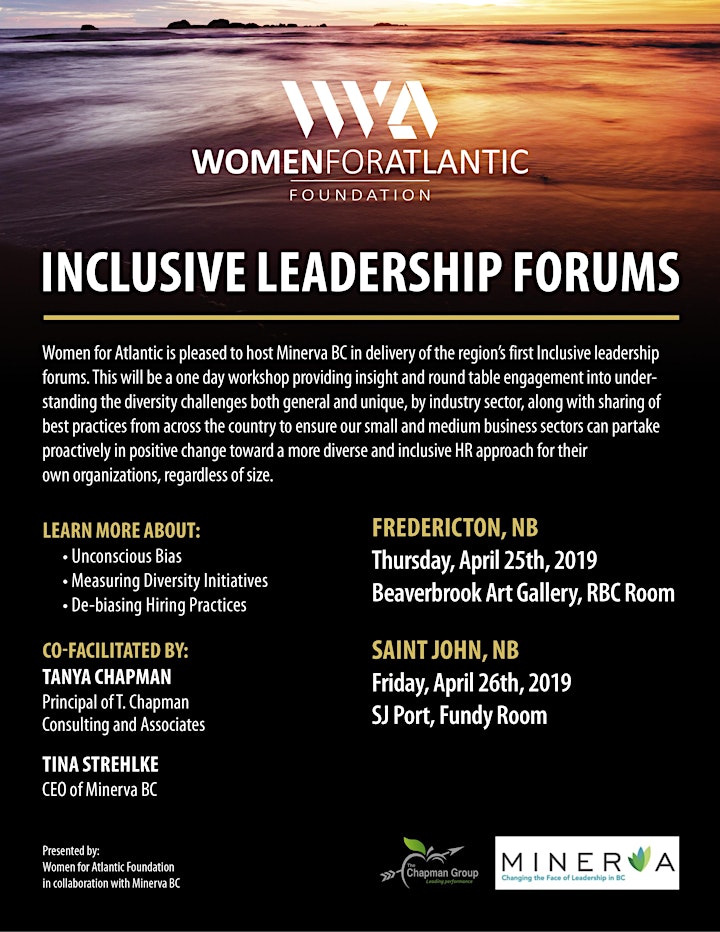 Tina Strehlke
As CEO of Minerva BC, Tina leads a team of thoughtful, talented change makers who develop, empower and promote women's leadership. Prior to joining Minerva, Tina worked as the VP Communications & HR at Training Innovations/MixtMode, BC-based consulting company that develops and delivers in-person and online career development solutions. Tina studied International Relations at UBC and Communications at Royal Roads University. She has lived and worked in Germany, Costa Rica, Guyana and Taiwan. Her strengths are: seeing the big picture, connecting ideas and concepts, and empathetic thinking.
Minerva BC
Minerva BC is a local non-profit that inspires and promotes women's leadership. We deliver a variety of programs that encourage and strengthen women's leadership capacity, including Women Leading the Way™ - a part-time training program for emerging and mid-level leaders. Minerva also works with organizations to promote the increased presence of women in business and community leadership roles. To learn more or get involved visit: minervabc.ca