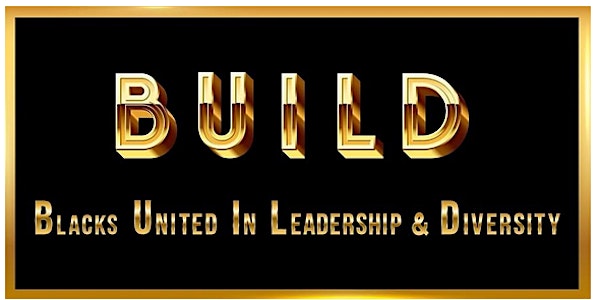 Inclusive Hybrid Work
A panel discussion with Lauren Jenks, Phillip White, Alvina Mao, and Larry Delgado discussing being inclusive in a hybrid work environment.
By BUILD: Blacks United in Leadership and Diversity
Date and time
Thursday, May 12, 2022 · 12 - 1pm PDT
About this event
BUILD welcomes you!
Membership Mingle - Thursday, May 12 at 12pm
Please join us for a panel discussion with Lauren Jenks (EPH Assistant Secretary at the Department of Health), Phillip White (Assistant Commissioner at Employment Security Department), Larry Delgado (Learning Design and Delivery Professional at Department of Enterprise Services) and Alvina Mao (Workforce Development Manager at the Department of Transportation) about how to be inclusive in a hybrid work environment.
This mingle is hosted by the BUILD Membership and Engagement Sub-committee.
About the organizer
Our Goals
Provide a professional network and opportunities aimed at increasing the number of black people in positions of leadership.
Connect members of the Black Community with mentorship resources.
Collaborate with other Business Resource Groups, the Commission on African-American Affairs (CAAA), and other partners.
Bring awareness of the psychological trauma of the black experience.
Provide information, strategies, and recommendations to State executives, management, employees, and the public regarding the Black Community perspective to the State, region, and local government and communities.
Recruit black people to state service through outreach and educational activities.
Retain black people by providing a support structure, and career progression assistance.
Create an inclusive work environment for Black employees.
Recognize, honor, and elevate Black history by planning activities that promote cultural awareness and understanding.
Raise the level of engagement and representation of the Black Community in State government.
Raise awareness in the community to bring to light there are opportunities for black people in state government.