Description
The Inclusive Family - workshop series is a hands-on workshop for non-African American care givers of Black children in order to build bridges and foundations of love and support to families of different ethnic and racial backgrounds.

We are a group of parents, historians and educators. Our purpose and goal is to give non-black caregivers of black children a deeper understanding into the child's culture, mannerism and hair and skin care.
The Black Child workshop is a prerequisit for attending the Hair 101 or Soulfood for Beginners Workshop.
In The Black Child workshop we focus on topics related to the black child and their experiences in today's society and in their future, This workshop is a talk back which means bring any and all questions, Due to society's racial sensitivity when discussing race topics this workshop is intended to be a safe space – the tops we will bring to the forefront include and are not limited to: Myths surround inclusive families, Mannerisms, Racism and its by product Internalized Racism - Self Hate, Stereotypes, Trauma, and Healing.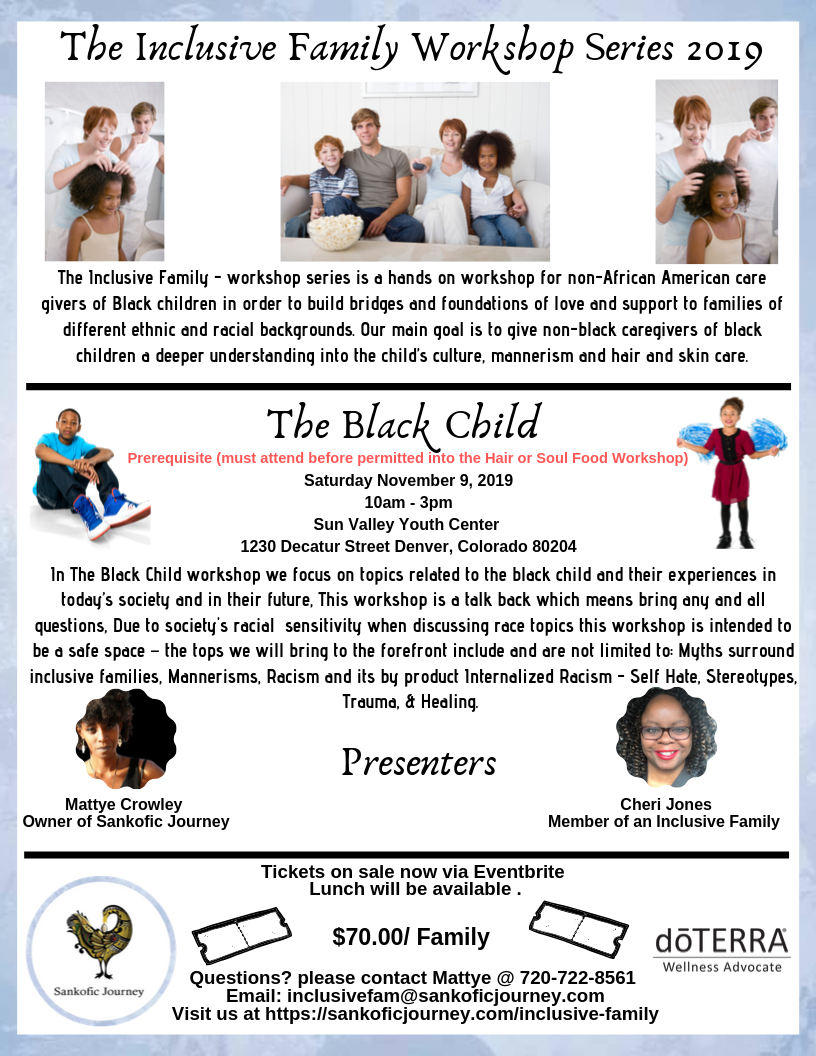 Professional child care will be provided by employees of Sun Valley Youth Center.
Scholarships are also available - please reach out to Mattye at 720-722-8561 for more information.
Contact Mattye 720-722-8561
Email: inclusivefam@sankoficjourney.com