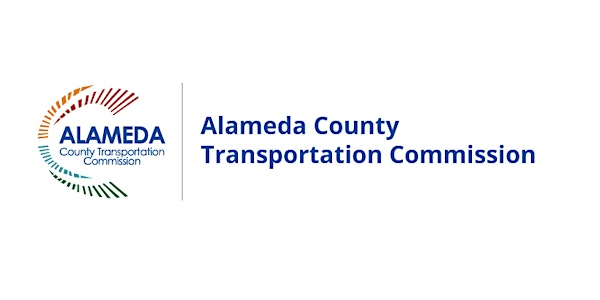 Inclusive Engagement Listening Sessions
We want to hear from you! We invite you to join us at one of the upcoming listening sessions.
About this event
Thank you for taking our survey on making transportation in Alameda County more inclusive. We are following up with you on your interest to participate in a virtual listening session.
Alameda CTC will host two virtual listening sessions for attendees to provide additional input on how to improve the agency's inclusive engagement efforts. The interactive sessions will build upon the survey and will focus on further understanding your preferences and suggestions for public engagement for the agency's various transportation projects, programs, and plans.
We invite you to join us at one of the upcoming virtual listening sessions.
Session 1 | Wednesday, Dec. 14, 12:00 p.m. – 1:00 p.m.
Session 2 | Thursday, Dec. 15, 5:30 p.m. – 6:30 p.m.
Please RSVP by Friday, December 9, 2022. Registrants will receive a Zoom link prior to the event.
To request translation, interpretation, and accessible materials for the listening sessions, please include your request in the RSVP form or call (510) 208-7400 or email contact@alamedactc.org for more information. We ask that you provide your request for accommodations or translation/interpretation services at least 48 hours prior to the event so that Alameda CTC has sufficient time to make arrangements.
Alameda CTC, in accordance with the Americans with Disabilities Act and Title VI of the Civil Rights Act, is committed to providing accommodations and translation/interpretation services to those who are interested in participating in the event.
For more information on Alameda CTC's Equity Initiatives, visit our website at www.AlamedaCTC.org/Equity.

Alameda CTC coordinates countywide transportation planning and delivers essential, voter-supported transportation improvements throughout Alameda County. Funding sources for Alameda CTC's expenditure plans include the voter approved transportation sales tax Measures B and BB, which were approved by 81.5 percent of county voters in 2000, and more than 70 percent of voters in 2014, respectively. Visit www.AlamedaCTC.org to learn more, and follow Alameda CTC on Facebook and Twitter.