Inclusion + Recruitment: Lessons, Results and Hope, from the Trenches
Description
Inclusion + Recruitment: Lessons, Results, and Hope from the Trenches:
You know you'll build a better company long-term if you can just figure out how to recruit from a diverse pool of candidates. But with every new hire, you can't seem to break out of the usual. It's not rocket science, but it does take work-- even when you're a billion-dollar company. Our accomplished speakers will walk you through how they changed their organizations for the better, and how you can get started, too.
Attendees will learn:
· Standard recruitment processes are often disproportionately challenging for women, people of color, people with disabilities, people with autism, and veterans.
· We can do better – if we care enough to try and execute.
· Speakers will share a few changes you can make to your recruitment methods now.
SCHEDULE:
5:30pm Registration Networking
6:00pm Talks begin
7:30pm Event ends
OUR SPEAKERS: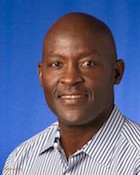 Ed Zabasajja
Ed is a director of Human Resources at Intel Corporation, where he manages teams responsible for Intel's Global Diversity and Inclusion data and analytics plus strategies for retention and progression across the Enterprise. Ed is a Ugandan born US citizen and a renowned technologist in Silicon Valley. In his current role, he oversees the execution to Intel's full representation in all categories measured for both technical and non-technical employees across the enterprise where he brings a data based approach to problem solving. Prior to this role, he served as a Senior Director of Technology at Intel Corporation where he led innovation efforts in leading edge silicon integration. Ed has more than 20 years of management and manufacturing engineering expertise in multiple generations of high tech process technology transfers, operations standardization, intellectual property management, and product ramp and yield best practices. Ed has a BSC in Chemical Engineering from Auburn University and an MBA from Thunderbird School of Global Management.

Mike Slagh
Mike Slagh is often described as the entrepreneur bridging the gap between the military and tech. By decoding experiences, he's helping veterans get hired into roles not normally associated with military service. As Shift CEO, he builds strategic hiring initiatives with executive teams and creates pathways for veterans into companies like Affirm, Okta, and Uber. In the Navy, he deployed to South America and the Middle East as an Explosive Ordnance Disposal Officer, eventually running global operations for a bomb squad battalion. He's a Naval Academy and Harvard Kennedy School graduate and lives in San Francisco with his family.

Margaux Joffe
Margaux Joffe is the Associate Director of Accessibility & Inclusion at Oath. She champions disability inclusion within the company's marketing, communication and employee experience. For over 10 years she's worked in media and technology, demonstrating a passion and commitment for advancing inclusion and empowerment of underrepresented groups. She's produced award-winning public health campaigns and programs for the City of Boston and the YMCA, a documentary to raise funds for human trafficking relief efforts in India, and a sexual assault prevention initiative that was featured on the Dr. Phil show and in the Huffington Post. In 2015 she launched an online platform for adult women with ADHD called "Kaleidoscope Society," that was featured in Teen Vogue, Broadly and Bustle. In 2017 she founded Yahoo's first Neurodiversity Employee Resource Group with a mission to create a more inclusive workplace for "minds of all kinds." Margaux holds a bachelor of arts from Duke University.
MODERATOR

Claire Veuthey
Claire has worked to help investors better integrate environmental, social and corporate governance factors into their decisions for the last decade, serving in research, product development and business development roles in London, Toronto, Singapore, Amsterdam, and now San Francisco. As a member of the Nasdaq Entrepreneurial Center's Young Executive Advisory Board, she helps drive the mission to educate entrepreneurs globally. Dumplings are her comfort food.