Incline Happy Hour

Weekly Event - Every Thursday: 5:00 PM to 9:00 PM (MST)
Ticket Information
This event is invite-only
You need an invitation to register for this event. Contact the
host
to find out more.
Event Details
RSVP here to sign up and fill out the waiver. There may be prizes to those folks that sign up, sign in and stay motivated!
The Incline Happy Hour is back! Not that it was ever really gone, but, since it's legal now, so is our happy hour!
What is the IHH? Well, a group of us UpaDownaers make the trek from the bottom of the incline then run down Barr Trail and usually end up at Kinfolks Mountain Shop (950 Manitou Ave) afterward.
Start whenever you need to, the Incline is fun and all but the real fun starts at 7:30pm at Kinfolks.  This is self paced, not a race. Friendly and welcoming to all, no matter your fitness level. There are too many people out there who think they aren't in good enough shape to make the climb. Guess what? There is someone there at your same fitness level, who would love for you to hike with them. Come out, make some friends, and most importantly have fun! We look forward to seeing you! 
****Being a part of the UpaDowna Incline Happy Hour means that you will obey all rules and regulations of Barr Trail. We DO NOT associate ourselves with people that cut switchbacks, litter or display other disrespectful uses of the trial. The Incline has it's own set of "guidelines" that you may or may not choose to follow. Dogs are NOT recommended for this trail.*****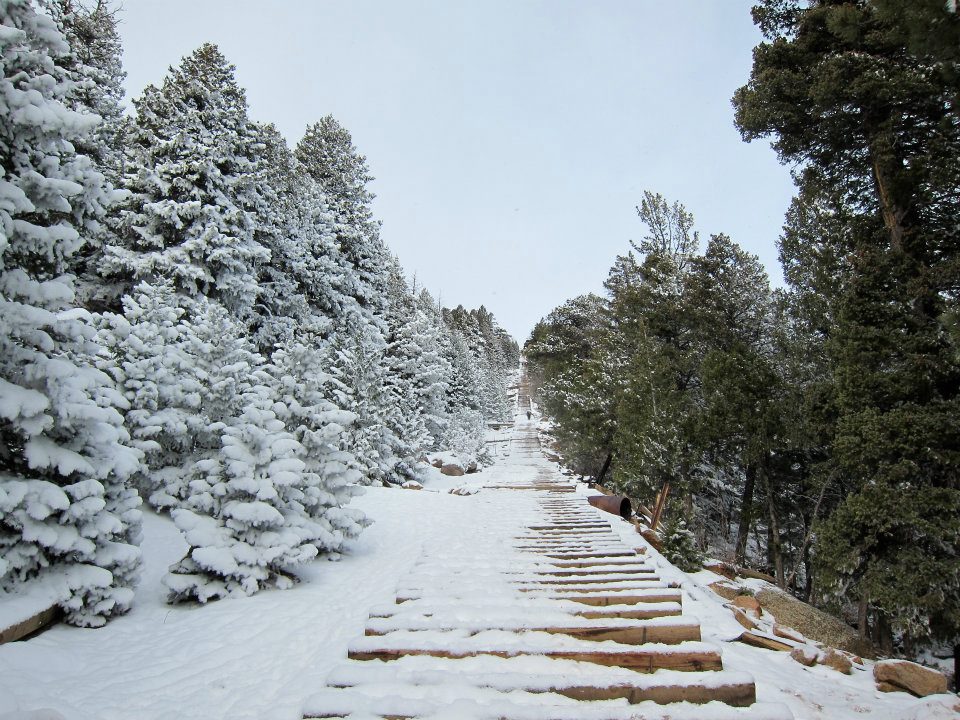 Organizer
UpaDowna
Our mission is to provide access to outdoor adventures for all through events and programs that empower individuals, create healthier communities, and foster a respect for the environment.
UpaDowna is dedicated to motivating you to Unleash your Adventure by teaching classes, guiding trips and helping you get motivated to take on your own adventures in nature. We are a Colorado Springs based non profit that believes there are no barriers too great to keep you from having fun in nature. From hiking to climbing, mountain biking and skiing and everything in between we help you learn the skills, understand the gear and fuel the fire for adventure.
Check out what we have going on in the near future and learn more about what we do and how you can join us at 
www.upadowna.org

.