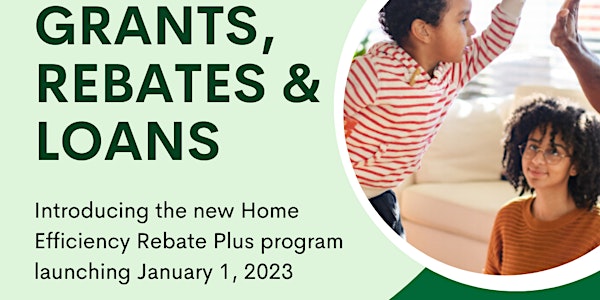 Incentives for Home Energy Conservation Upgrades
Join us for this live learning session to better understand the 2023 incentives available to homeowners for energy conservation upgrades.
About this event
Energy Program staff from Reep Green Solutions, Windfall Centre and Green Venture will be discussing NRCan's Greener Homes Grant/Loan, Enbridge Gas' Home Efficiency Rebate and the upcoming joint delivery with a new name: The Home Efficiency Rebate Plus (HER+) program. This will be co-delivered by the Federal Government and Enbridge Gas and offer up to $10,600 in rebates.
Starting January 2023, homeowners in Ontario will have access to the Canada Greener Homes Grant via the HER+ program, and it will be open for all eligible Ontarians regardless of their heating fuel type.