Description
The traditional marketing playbook is broken. Many marketing channels that businesses have depended on for decades are in a steep decline or best case scenario, stagnating.
Is your business attracting the right website visitors, converting those visitors into qualified leads, and closing those leads into profitable clients? If you're serious about growing your business in 2015, you can't afford to ignore today's modern buyer's journey -- that's dominated by disruptive technologies like mobile devices, search engine research, social media participation, and cloud-based software.
With 70% to 90% of most buyer's decision now over before they're ready for a conversation, it's make/break critical for your company to get found by the right decision makers, in the right places, at the right time, and in the right context.
By attending the Boca Raton Inbound Marketing Week Lunch and Learn, you'll learn about how Inbound marketing, content marketing, and digital marketing can grow your revenue in a meaningful, predictable, and scalable way.
Friday, March 6, 2015
11:00 am - 11:30 am
Networking and Lunch
11:30 am - 12:30 pm
Main Presentation:
Top 10 Ways to Drive More Leads, Revenue, and Return on Investment from Inbound Marketing
12:30 pm - 1:00 pm
Q&A, Dessert, and Networking
Main Presenter: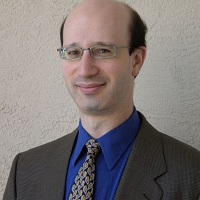 Joshua Feinberg
Co-Founder and Chief Inbound Marketing Officer of SP Home Run Inc.
Co-Leader of the Boca Raton HubSpot User Group
HubSpot Certified Partner
Sponsors:
Boca Raton HubSpot User Group

SP Home Run Inc.

SCORE South Palm Beach

Inbound Marketing Week, Powered by HubSpot
Who Should Attend?
The Boca Raton Inbound Marketing Week Lunch and Learn is primarily for small business owners, sales directors, and marketing directors that need to generate l highly-qualified leads and revenue through Inbound marketing.
The event is also especially ideal for fans of Inbound marketing to introduce others -- their bosses, team members, clients, partners, friends, or family members -- who very badly need to update their understanding of how the modern and sales funnel works in 2015.

Registrants from digital agencies are welcome, but should first make sure that they've introduced themselves to one of the organizers at SP Home Run Inc. by email or phone at least one week prior to the event.
Cost:
$20 Registration (Registered by February 27th)

$40 Last Minute Registration (Space Permitting)
Room seating capacity is limited to 20. So make sure you sign up now while tickets are still available.
Includes
Incredibly valuable introduction to Inbound marketing

Plenty of time for Q&A

Networking with like minded small business owners, sales directors, and marketing directors

Light lunch, soft drinks, and dessert (Menu not yet finalized. Will more than likely be pizza, pasta, and salad. If you have any special dietary needs, please note this on your registration form in the Comments section.)

(Special Bonus: While supplies last) The newly updated bestselling paperback Inbound Marketing by HubSpot Co-Founders Brian Halligan and Dharmesh Shah (2014, Wiley $19.99 cover price)
All proceeds will be donated to the award-winning SCORE South Palm Beach chapter to support the great counseling and mentoring that they provide to small business owners and entrepreneurs.
Inbound Marketing Week 2015 is a global program, powered by HubSpot, with local events during the week of March 2nd to March 6th enabling professionals to share their knowledge and ideas about marketing strategy and business growth.
Register Now
Note: Payment processing is being handled by PayPal. You can use all major credit cards. Simply click the gold Checkout with PayPal button after you've selected your ticket quantity.
Organizer of Inbound Marketing Week Lunch and Learn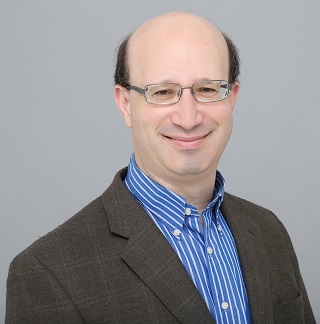 Joshua Feinberg helps CEOs identify revenue growth opportunities their companies are currently missing.
A former content provider for Microsoft Corporation's channel programs and Small Business Server product team in Redmond, Washington, most of Joshua's 27-year career has been all about helping small businesses solve marketing, sales, and business development challenges.
Joshua is on the AFCOM Miami board, co-leads the Palm Beach County HubSpot User Group, and is a former board member of the Florida Direct Marketing Association.
He's been quoted in the USA Today, CRN, VAR Business, the Washington Times, South Florida Sun Sentinel, and the AICPA Journal of Accountancy. Joshua has also written bylined content for Data Center Knowledge, WHIR, Microsoft Certified Professional Magazine, Inc.com, Medical Economics, Windows NT Magazine, and served as a contributing editor for Selling Windows NT Solutions Magazine.
In addition to speaking at conferences all over the U.S., Joshua has given talks to a variety of small business-, marketing-, and IT- organizations throughout South Florida including the SCORE South Palm Beach Annual Small Business Conference at Lynn University, FAU Tech Runway, ProductCamp South Florida, the Florida Direct Marketing Association, the Boca Raton HubSpot User Group, and the Marketing and Financial Executives Networking Group of South Florida.