Description
The IIDA Northern Pacific Chapter would like to invite you to join us in celebrating the 16th annual INawards. Wear your best cocktail attire and come enjoy an evening at McCaw Hall honoring amazing projects by design industry leaders of the Northwest.
Check-in at 5:30 PM
Ceremony starts promptly at 6:15 PM
Cocktail reception immediately following ceremony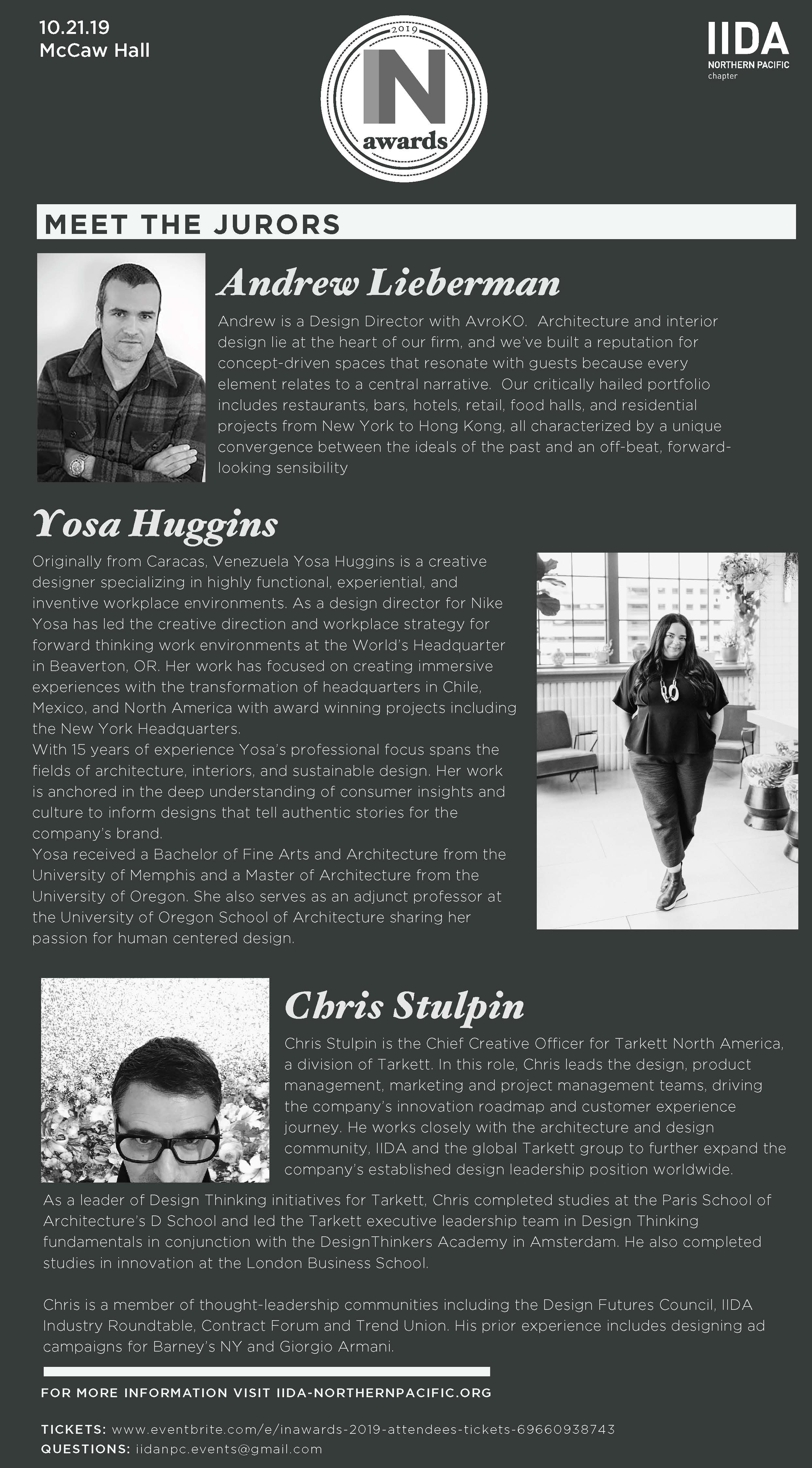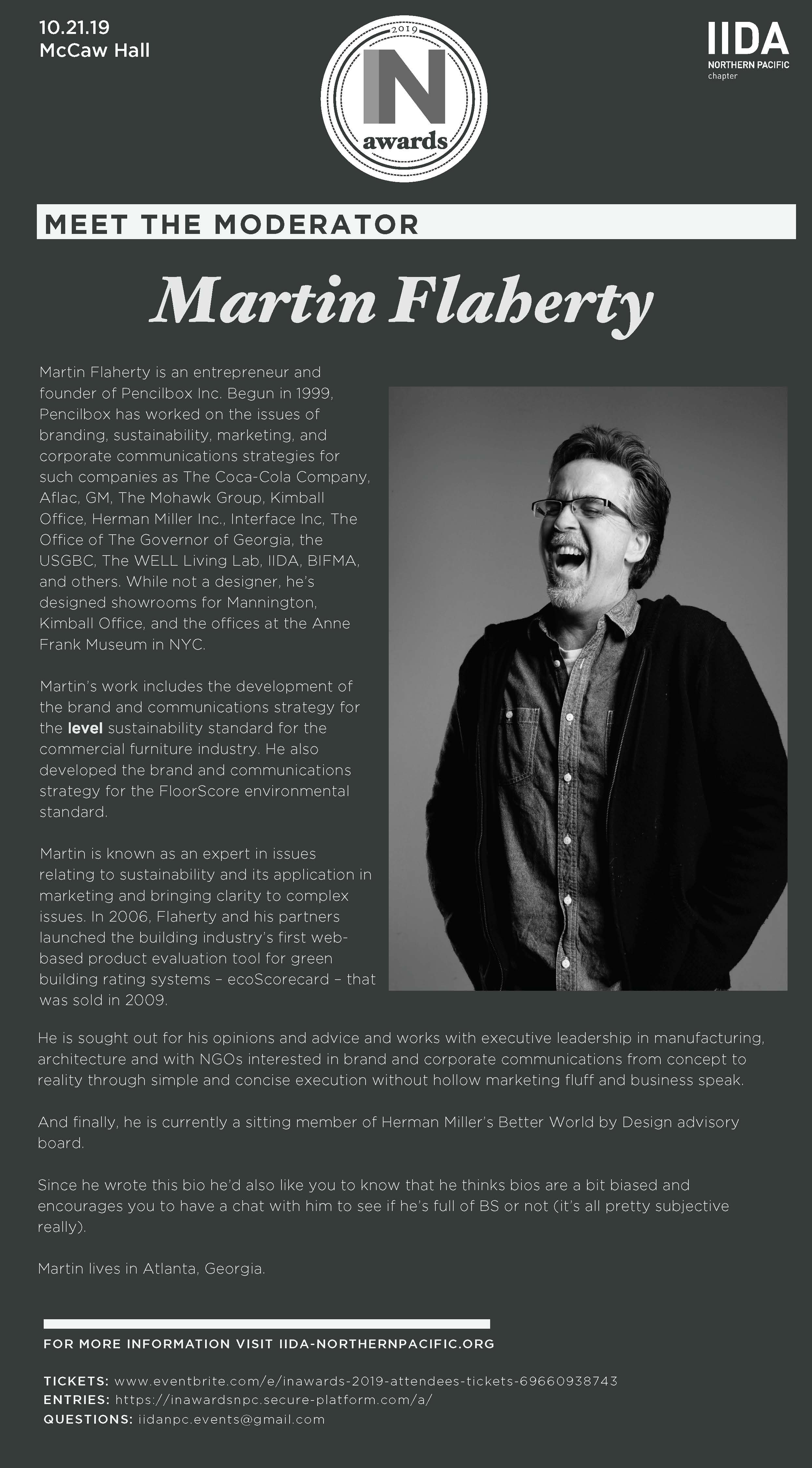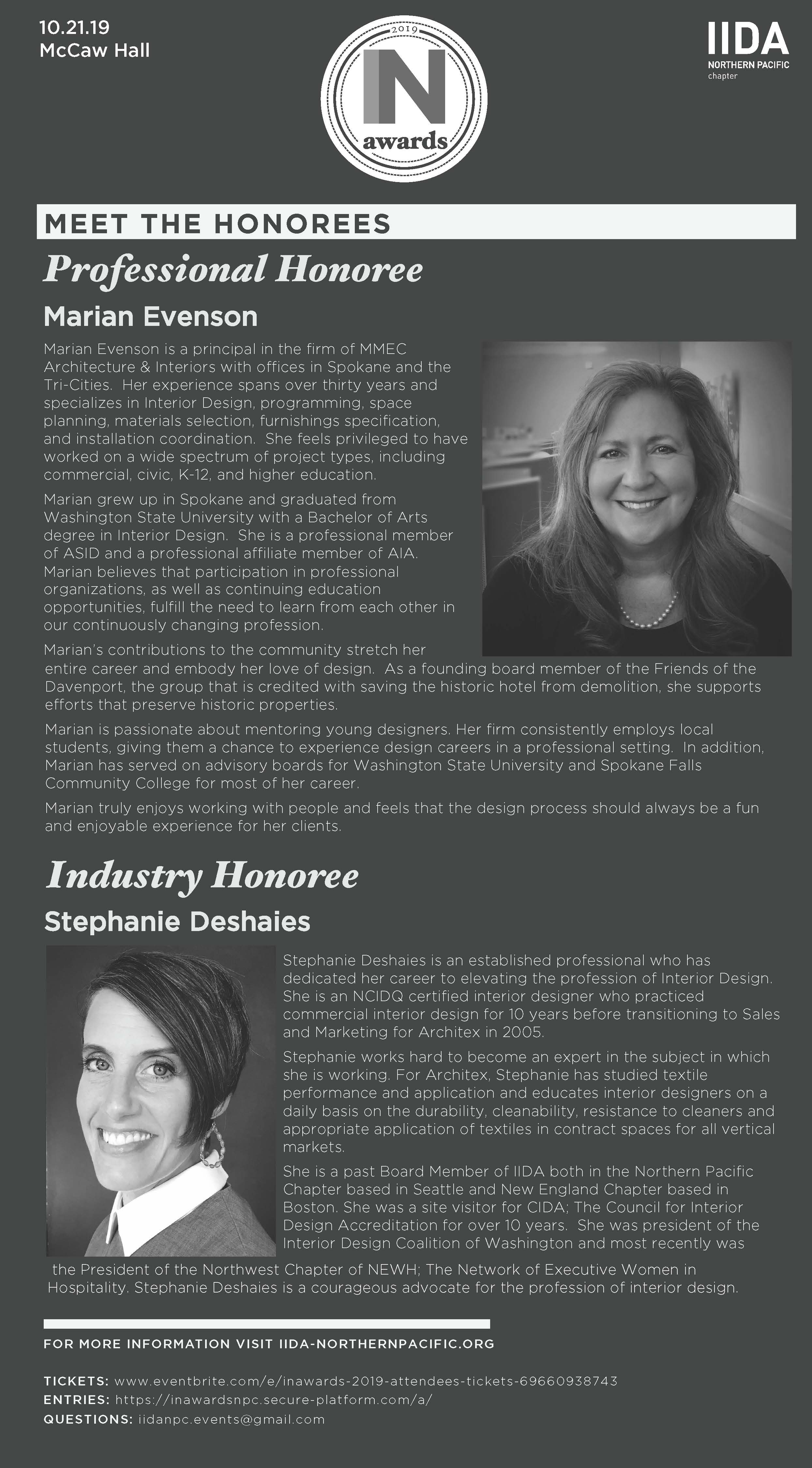 The categories available for INawards are:
INhome - Recognizes single-family residential projects.
INhealthcare - Recognizes hospitals, clinics, assisted living and medical research facilities.
INworkplace - Recognizes corporate and not-for-profit workspaces.
INpublic - Recognizes institutional, educational and civic projects.
INmulti-family - Recognizes multi-unit housing projects.
INhospitality - Recognizes hotels and restaurants.
INretail - Recognizes direct sales locations - grocery stores, boutiques, etc.
INconcept - Recognizes not yet completed projects and product design.
All projects are also eligible for these awards:
PEOPLE'S

choice
Recognizes the project selected as best by vote of the general public.
IN

story
Recognizes a project from any category with a compelling narrative or extraordinary challenges.
INregion
Recognizes a project by a firm outside of the greater Puget Sound area, within the North Pacific Chapter.
After the panel discussion and awards presentations, there will be a celebration hour where food and drinks will be available. During this time, attendees will also be able to view all the projects that were entered for each category.
Enter your project here! https://inawardsnpc.secure-platform.com/a/