Event Information
Location
Charlotte Art League
1517 Camden Road
Charlotte, NC 28203
Description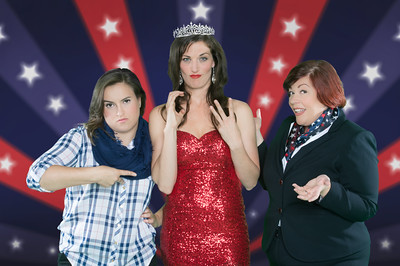 Join us for an Inaugaration Night staged reading of the feminist political farce The Taming by Lauren Gunderson.
Along with over 25 other theatre companies across the country Donna Scott Productions will host an Inauguaration Night staged reading of the wickedly funny political satire The Taming at the encouragement of playwright Lauren Gunderson.
"I wrote this all-female political farce to unpack the deep frustration of a divided and obstructionist patriarchy, to laugh with the painful truth about extremism on both sides, to toy with our country's history and wrestle with it's foundational imperfections. But mine ends with the smartest woman in the room in charge.
"
What happens when a conservative senatorial aid, a liberal political activist, and a newly-crowned Miss Georgia walk into a bar? Lauren Gunderson's political satire THE TAMING takes on America's overheated political rhetoric, some surprising truths about our founding fathers and the passions of three slightly insane women who just might be revolutionary geniuses.
Come see our the original cast from our March 2016 Production back in action again on Inaugaration Night, January 20! Event is free but we will be collecting donations for Planned Parenthood of the South Atlantic.
Date and time
Location
Charlotte Art League
1517 Camden Road
Charlotte, NC 28203