Description
The largest statewide gathering of New Hampshire public and private university and college heads with business and civic leaders to address critical issues facing New Hampshire and beyond.
Agenda will feature:
Changing Higher Education Landscape
Keynote Address by Ted Mitchell, Ph.D., President of American Council on Education
State of Higher Education in New Hampshire
A roundtable discussion with 10 of New Hampshire's college and university presidents and chancellors facilitated by WMUR Political Director Adam Sexton
The Benefits of a College Education to Individuals and Society
Philip Trostel, Ph.D., Professor of Economics, University of Maine
Aligning Higher Education and K-12 Through Partnerships: A Panel Discussion
Katie Merrow, Vice President of Community Impact, NH Charitable Foundation
Tom Raffio, President and CEO of Northeast Delta Dental
Commissioner Frank Edelblut, New Hampshire Department of Education
Ed MacKay, Trustee, Davis Educational Foundation and longtime New Hampshire higher education leader
Corinne Cascadden, Superintendent of Schools, Berlin
Closing Remarks
Dr. Barbara Brittingham, President of the Commission on Institutions of Higher Education, New England Association of Schools and Colleges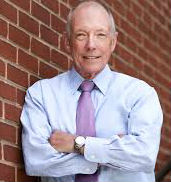 Keynote
Ted Mitchell, President American Council on Education
Mitchell was president of Occidental College (CA) from 1999-2005. He served as United States Under Secretary of Education from 2014 until January 2017, reporting to the Secretary of Education and overseeing postsecondary education policies and programs. He is currently the President of American Council on Education.