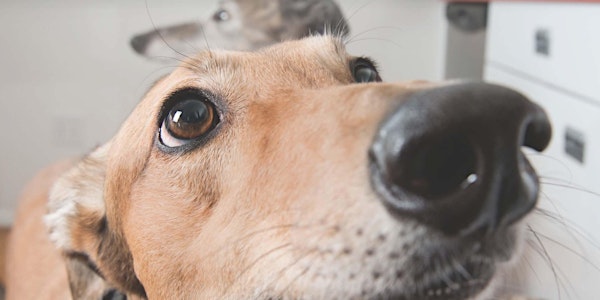 INAUGURAL ONE HEALTH CONFERENCE
When and where
Location
Saint Louis Zoo 1 Government Drive St. Louis, MO 63110
Description

Presenting Corporate Sponsor Pfanstiehl

---
Washington University in St. Louis, School of Medicine, Auburn University, University of Missouri, Columbia, Consortium for One Health (WAMCOH) is the collaborative partnership of three preeminent research institutions. The center's mission is based on the emerging concept of "One Health," focusing on the health linkages among humans, animals, and their shared environments.
We are delighted to confirmed Barbara Natterson-Horowitz, MD as our keynote speaker for our Inaugural One Health Conference at the Saint Louis Zoo. She is a cardiologist whose patients include gorillas, lions, wallabies and humans. In 2012, she co-authored the NY Times Bestseller Zoobiquity: The Astonishing Connection Between Human and Animal Health, advocating a "One Health" approach to medicine. The symposium will serve as the official launch of the consortium.
During the course of this half-day conference, we encourage speakers and attendees alike to meet and discuss their research with scientists and community members from other disciplines in order to foster innovative research collaborations and novel research directions.

Itinerary
---


Zoo Location: Anheuser-Busch Theater
8:00am - 9:00am
Breakfast, Student Poster Session, and Zoo Tour Sign-ups (full attendees only)
9:00am - 9:20am
Opening remarks by Eric Miller, DVM
9:20am - 10:20am
Panel One: Cancer Bio-Translation - Infectious Diseases
Moderated by Carolyn J. Henry, DVM
Panelists: Jeff Bryan, DVM, David T. Curiel, MD, PhD, Mary Duncan, BVMS, PhD, Bruce Smith, DVM
10:30am - 11:30am
Keynote Address by Barbara Natterson-Horowitz, MD

-END OF MORNING SESSION-
Zoo Location: River Camp
12:00pm-1:00pm
Lunch and Panel Two: Ecological Context of One Health
Moderated by Sharon Deem, DVM, PhD
Panelists: Kelly Lane-DeGraaf, MS, PhD, Kim Medley, PhD, Luis Padilla, DVM, David Wang, PhD
Award Ceremony for Poster Competition
Zoo Location: Various
2:00pm-2:30pm
First Round of Zoo Tours
2:45pm-3:15pm
Second Round of Zoo Tours

-END OF PROGRAM-
Zoo Tours
---


Our friends at the Saint Louis Zoo have agreed to provide two 30 minute rounds of tours for full attendees of the conference. Sign-ups for the following tours will be available from 8:00am-9:00am (during breakfast and the poster competition) in the Anheuser-Busch Atrium. Space is limited on these tours, so be sure to arrive early!

Tour Options:
1.) A behind the scenes tour of the Insectarium focusing on the importance of pollinators to animal and human health
2.) Front of the house tours of the Primate House, the Jungle of the Apes exhibit, and the Lemur Group
3.) A tour of the Department of Animal Health (zoo veterinarians and vet techs) in the Veterinary Hospital
4.) A tour of the Research Department (Reproductive and Behavioral Sciences) in the Veterinary Hospital
Registration Options
---


This conference is free to attendees; however, registration is required for the purpose of providing food and setting up event spaces. Thank you!
Full registration
Breakfast, poster competition, lunch, all speaker sessions, poster competition award ceremony, and zoo tours.
Morning only registration
Breakfast, poster competition, morning speaker session, and keynote speaker.
Full Registration -- Student presenting poster
---
This event is open to the public.

Academic & Community Partners
Biologic Therapeutics Center
Washington University School of Medicine in St. Louis
Saint Louis Zoo, Institute for Conservation Medicine
Global Health Center at the Institute for Public Health
University of Missouri, College of Veterinary Medicine
Auburn University College of Veterinary Medicine
Missouri Cures Education Foundation
Institute of Clinical and Translational Science
FAQs
What are my transport/parking options getting to the event?
Registration for this event does not cover parking at the Saint Louis Zoo; however parking at the Saint Louis Zoo is free before 8:30am.
Where can I contact the organizer with any questions?
Any questions regarding this event can be sent to Amanda Baker at amanda.baker@wustl.edu.
Poster guidelines:
Posters should not exceed 40 inches x 60 inches
Easels and tacks will be provided
Presenters should arrive at the Living World at the North Entrance to the Saint Louis Zoo no earlier than 7:30am to set up
The competition will run from 8am-9am
The award ceremony will take place at River's Edge, immediately following the afternoon panel discussion
The award for first prize is $100; the award for second prize is $50
Judges will grade posters based on the presenter's ability to explain how the work advances the One Health mission (to attain optimal health for people, domestic animals, wildlife, plants, and our environment), the quality of the research, the clarity of the presentation, and the poster's aesthetics
Presenters must submit a PDF of their poster to Dean Odegard at dtodegard@wustl.edu no later than 11:59pm on Sunday 9/25

Where can I find more information about the student poster competition?
Please contact Dean Odegard at dtodegard@wustl.edu with further questions regarding the student poster competition.