Event Information
Location
The Ritz-Carlton, Laguna Niguel
1 Ritz Carlton Drive
Dana Point, CA 92629
Refund policy
Refunds up to 7 days before event
Description
Physicians with MBAs are among the most accomplished and interesting physicians but ironically there is no organized community of our physicians with MBAs.
Our fellow MD/MBAs range widely in their careers, from hospital administration, to pharmaceutical companies, regulatory agencies, and to private practice, or entrepreneurship or venture capital.
In this over-connected virtual world of emails and LinkedIn, some if not most of our professional relationships lack sufficient substance and meaning. This inaugural MD +MBA Retreat is a special weekend event intended for MD/MBAs (or physicians who are pursuing or interested in an MBA) to pause for a weekend in a relaxing venue and to connect with and learn from the most innovative and interesting physicians in our medical community.
The preliminary format of the retreat is a combination of short (1-10 minute) "TED- like" talks by volunteer MD/MBA presenters/attendees followed by 10 or more minutes for discussion (called "10 x 10"s). The talks can be on any mini topic that would provide a takeaway for our group (such as: lessons from a failed startup, experience in a government agency, future of artificial intelligence in medicine, etc). The 10 minute talk can even be a difficult problem that the group can discuss and try to solve together (such as: should I make an interesting career move-like a startup, etc). The 10 x 10 format can be flexible but will be 20 minutes total per MD/MBA presenter. Our group will have an opportunity vote on which talks will be given if the number of MD/MBA volunteers exceed the available slots (16). If you would like to nominate yourself as a presenter, submit HERE.
In addition, there will be ample opportunity for group interaction in the form of breakfast panels focused on various topics. Lastly, there will be one or two (depending on resources) networking dinners that will involve changing tables at each course to maximize interactions with the entire group.
Lastly, the retreat is also intended for us to rejuvenate ourselves with our families at a world-renowned beach resort in California with rooms that are heavily discounted for our group.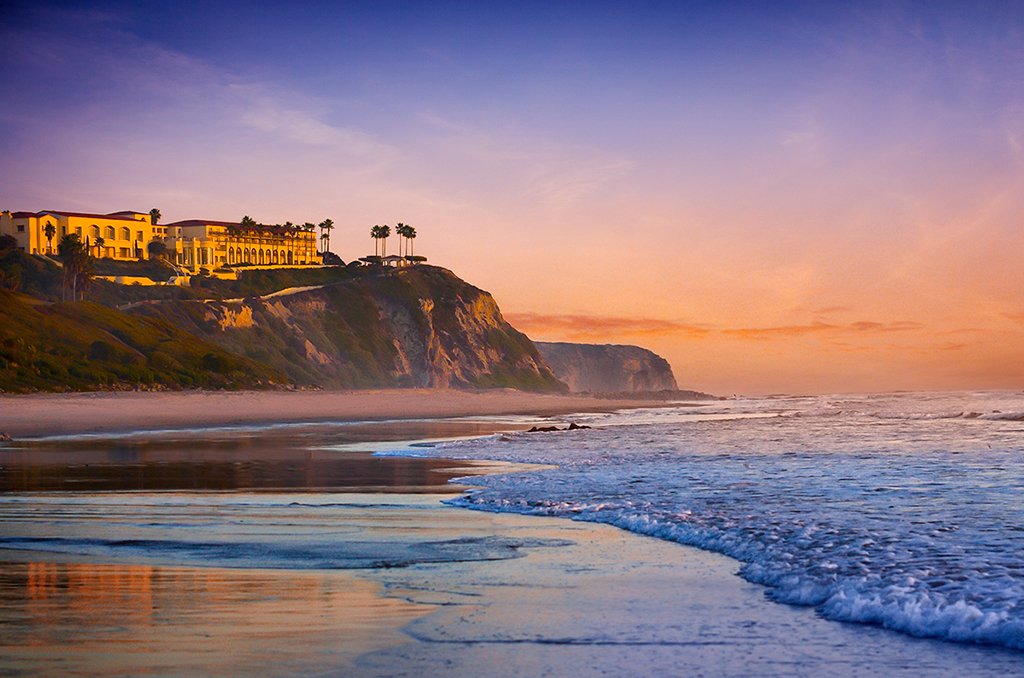 ROOMS
A block of rooms at a heavily discounted rate of $209 per night (normal rate is over $500 per night) is available for our group for Friday and Saturday nights. The rooms will be allocated on a first-come, first-served basis.
Rooms are limited! You can make reservations by calling 877-266-6065 and referencing "MDMBA" or by booking online here: https://aws.passkey.com/go/MBAmeeting
TRAVEL
The attendees are expected to pay for their own travel. If you are flying in to Orange County, please consider flying into John Wayne Airport in Santa Ana (SNA), which is only 25 miles from the hotel (30 minutes by car) instead of flying into Los Angeles Airport (LAX), which is over 60 miles from the hotel (1.5 hours by car).
CONTACT
Please contact Mijanou Pham at mijanou@sociallysweetevents.com with any questions!
PRELIMINARY AGENDA (Updated 1/28/18)
Friday 2/2/18
11:00am - 1:00pm Lunch & Networking
1:00pm - 2:00pm Introductions & Orientation
2:00pm - 3:30pm 10x10 Session (20 min talks/discussions x 4 talks)
3:30pm - 4:00pm Break for Networking
4:00pm - 5:30pm 10x10 Session (20 min talks/discussions x 4 talks)
6:00pm - 7:00pm Reception
7:00pm - 9:00pm Dinner (Multi-course dinner with change of tables)

Saturday 2/3/18
8:00am - 9:30am Breakfast Panel: NonClinical Careers for Physicians: Myths and Reality AND How to Have a Strong Social Media/Professional Presence
9:30am - 11:00am 10x10 Session (20 min talks/discussions x 4 talks)
11:00am - 1:00pm Lunch & Networking
1:00pm - 2:30pm 10x10 Session (20 min talks/discussions x 4 talks)

Sunday 2/4/18
8:00am - 9:30am Breakfast Panel: Future of MD+MBA and the Next Generation of MD/MBAs AND Lessons in a Startup for Medical Professionals
9:30am - 10:00am Wrap Up Discussion

Date and time
Location
The Ritz-Carlton, Laguna Niguel
1 Ritz Carlton Drive
Dana Point, CA 92629
Refund policy
Refunds up to 7 days before event