Description
Inaugural Lecture | Professor Stefan White
Please join us for a wine reception from 5.30pm with Stefan's lecture commencing at 6pm at Manchester Metropolitan University, Geoffrey Manton Building, Lecture Theatre 2.
Professor Stefan White will be introduced by Alison Chambers (MMU), Faculty Pro-Vice-Chancellor of Health, Psychology & Social Care and there will be a response from Paul McGarry, Head of the Greater Manchester Ageing Hub.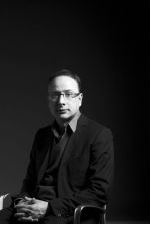 Architectures of Affection: Difference and the engaged city
In Architectures of Affection: Difference and the engaged city, Stefan explores the role of architecture in creating better places to live for people of all ages, attitudes and occupations. He describes some key findings from over a decade of collaborative action research that has developed community-engaged urban design and research approaches recognised by the World Health Organisation and the Organisation for Economic Cooperation and Development.
These design-research projects have brought together academic, professional and pedagogic architectural practices in an integrated programme of engagement outside of traditional disciplinary boundaries. Stefan argues that architecture is more fully understood as the practice of managing relationships between knowing and doing, rather than a way of manifesting or representing culture. He believes that this offers new and exciting territories for cross-disciplinary collaborative creation. For architecture, this demands an expanded field but also inclusive engagement (all spaces, systems and services for all inhabitants - not only buildings for paying clients). However, the challenge to create more engaging city spaces, services and systems is one shared between all citizens - it is not some new heroic effort that architects supply from outside. The key creative complexity and opportunity, for an architectural discipline seeking to address social goals, is co-operating within a context in which many, many individuals, organisations and institutions are already highly invested.
Over the last 12 years students and staff at the Manchester School of Architecture have engaged with thousands of city residents, and a wide range of 3rd sector groups and city institutions. Challenging the discipline to view greater involvement in society as a positive, critical and creative opportunity is only the beginning. Cities require continual processes of engagement in order to properly value, support and realise the difference its citizens make to it being liveable, and loved.