Description
It is time for us to gather for the
Inaugural (AKA 1st) Independent Taco Vestifal
Let us get together to enjoy and celebrate independent television with the food of kings, The Taco. We will celebrate things created by people who care enough to make something, and not just wait, meet and mingle with other smart and artistic people.
Are you in?

c'mon
Tacos Rule
GET YOUR TICKETS TODAY
------------- NOW FOR THE IMPORTANT MENU INFO ------------
This event will be a feast for kings... featuring all YOU can eat Tacos!
We have selected the best caterer around! "Dads Tacos & Burritos" will be grilling and preparing the food on-site - that means a grill will be going right there with fresh ingredients for you to enjoy!
The taco buffet bar will include:
3 meat options (carne asada, carnitas and pollo)
Rice and Beans
3 types of Homemade salsa
Flour and Corn tortillas
Chips & Guacamole
Fresh Cilantro
Jalapeno peppers
a full condiment bar including - shredded lettuce, chopped onions, cheese, limes, sour cream and radishes
PLUS all you can drink soda or water...
Upgrade to the adult beverage ticket package and get 2 beers included or bring a six pack to share.
Not eating? You can still come! Just let us know by Facebook or Twitter @MingleMediaTV
----------- NOW FOR THE IMPORTANT VENUE INFO -------------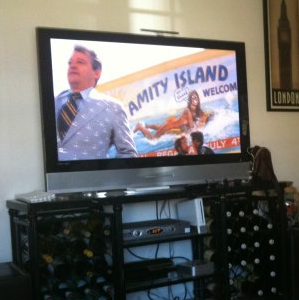 Bring your web series to screen on our 50" TV or your favorite Wii or Playstation game - we will have Rock Band available inside or hang outside on the patio (west side - cool breezes)
Street parking - and plenty of it - easy off and on the 405
3855 Albright Avenue - Los Angeles 90066

Easy seating for 40-50 but if you want to bring a folding chair - or two... just in case...
See you there.
---------- NOW FOR THE FINE PRINT ------------
If you are not 21 - no alcohol. Sorry, everyone will need proof of age to have any alcohol served at this party. House Rules.