Description
In celebration of its 10th anniversary, FSD Kenya is pleased to invite you to the inaugural FSD Kenya annual lecture on financial inclusion.

Join us at the Louis Leakey Auditorium at the Nairobi National Museum on Tuesday November 17th from 6pm to 7pm for a presentation by Dr Tavneet Suri, a Kenyan development economist and associate professor of applied economics at the Massachusetts Institute of Technology (MIT) Sloan School of Management.
The lecture will be based on Dr Suri's research into the usage and impact of M-Pesa and other financial instruments in Kenya.

Industry players, policymakers, development partners, university students, among others are encouraged to attend. Don't miss out on what will be a stimulating discussion on important new research insights into the mobile money phenomenon in Kenya.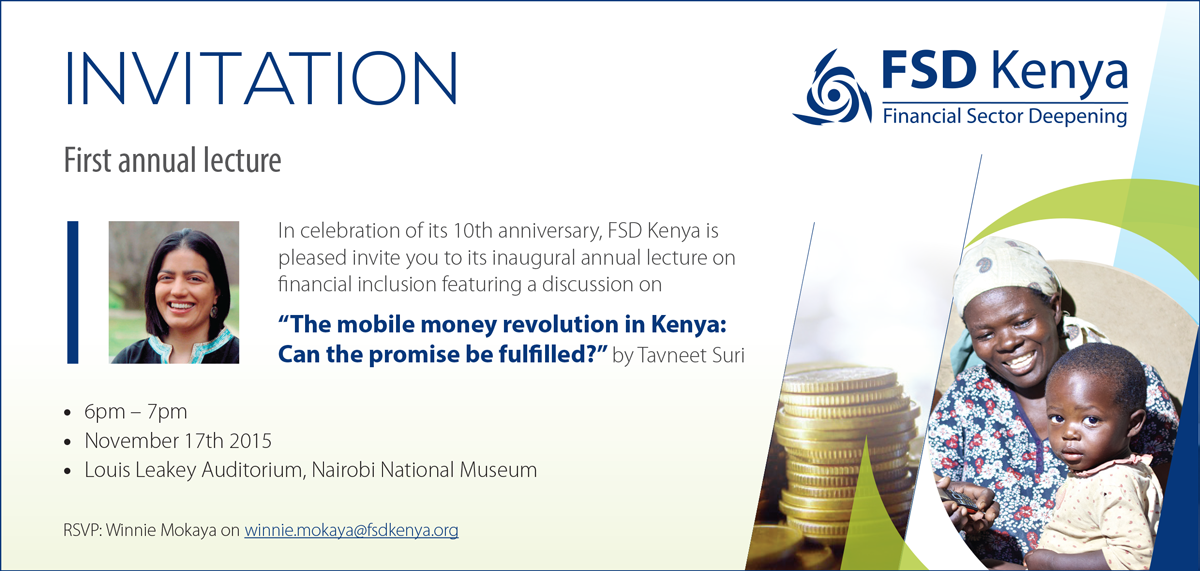 For further details or to RSVP email Winnie Mokaya on winnie.mokaya@fsdkenya.org