Description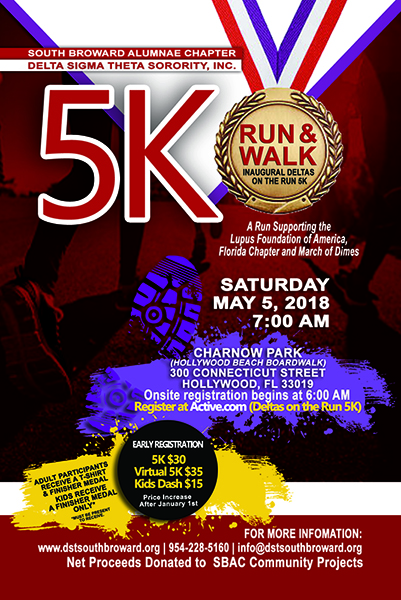 Please join us as a sponsor for the inaugural Delta's on the Run 5K!
A run supporting the Lupus Foundation of Florida and March of Dimes
Sponsors can choose to have the company name or submit a logo. Please write your company name exactly how you would like it to appear on website, signage, etc.:

Artwork and logos should be submitted to cggause@aol.com as follows:
Logos for T-shirts will be printed only in one color and should be submitted as a vector file.
Logos for the website should be submitted to as 72 dpi JPEG or EPS files. Most Photoshop and Illustrator files can also be accepted.
Participants that receive complimentary race entries as part of their sponsorship can register for the 5K by providing participant information to Cherise Gause at cggause@aol.com
Sponsorship for this event is not tax deductible.