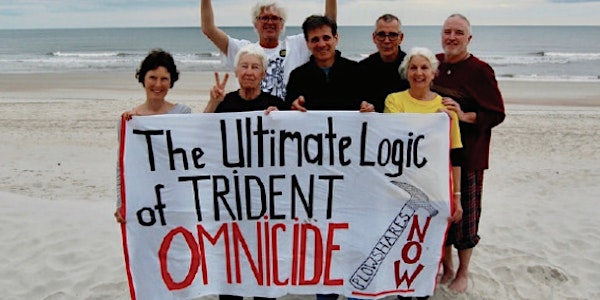 Inaugural Berrigan-McAlister Award
Celebrating the Kings Bay Plowshares 7
By Peace, Justice and Conflict Studies
About this event
The Berrigan-McAlister Award is given by DePaul University to a person or organization that exemplifies the practice of active Christian nonviolence like that practiced by Fr. Daniel Berrigan, SJ, Phillip Berrigan, and Elizabeth McAlister. This year's inaugural recipients are the Kings Bay Plowshares 7, a group of Christian activists who were arrested for entering the Kings Bay Naval Submarine Base in Georgia in 2018 to protest nuclear weapons of mass destruction.
Film Screening and Discussion: Tuesday, May 4th at 6:30 pm Central. Screening The Berrigans: Devout and Dangerous
Award Presentation and Discussion: Wednesday, May 5th at 6:30 pm Central.
Zoom links will be sent out a few days before the events.
Hosted by College of Liberal Arts and Social Sciences | Center for World Catholicism & Intercultural Theology (CWCIT) | Department of Catholic Studies | Peace, Justice, and Conflict Studies | Division of Mission & Ministry | Center for Religion, Culture, and Community