Artificial Intelligence for Precision Medicine Conference at Yale School of Medicine
About this event
Precision medicine is an evolving healthcare approach focused on tailoring medical decisions, treatments, practices and products to individual patients based on genetic, environmental, lifestyle and other factors, i.e., delivering the right treatment to the right patient at the right time. Artificial intelligence refers to intelligence demonstrated by machines or computers that mimic cognitive functions that humans associate with the human mind, such as learning, interpreting, composing and problem solving.
Fueled by advances in computational power, theoretical understanding, and ever-increasing amount of data, the last decade has witnessed w idespread applications of AI in every major field of human society, including medicine and healthcare. Broadly speaking, AI can help to realize the promise of precision medicine and modernize healthcare in three major areas: (1) disease prevention, (2) personalized diagnosis, and (3) personalized treatment. In close collaboration with human intelligence, AI technologies can help to usher in more effective and personalized healthcare worldwide.
Our goal is to present some of the state-of-the-art developments of artificial intelligence in precision medicine in recent years as well as theoretical and practical considerations in applying AI in the modern clinics.
Who Should Attend?
University scholars and students
Researchers in the industry
Stakeholders in the healthcare
Policy makers in the government
Investors in the finance sector
Biotech companies
Media and journal publishing
Funding organizations
Attendees from USA and around the world
Schedule at a Glance
8:00 - 8:45 Breakfast and registration
8:45 - 9:00 Introduction
9:00 - 10:45 AI for Disease Prevention
10:45 - 11:00 Coffee Break
11:00 - 12:45 Latest Advances in the Industry
12:45 - 13:30 Lunch/Industry booth/Networking
13:30 - 15:15 AI for Personalized Diagnosis
15:15 - 15:30 Coffee Break
15:30 - 17:05 AI for Personalized Treatment
17:05 - 17:15 Summary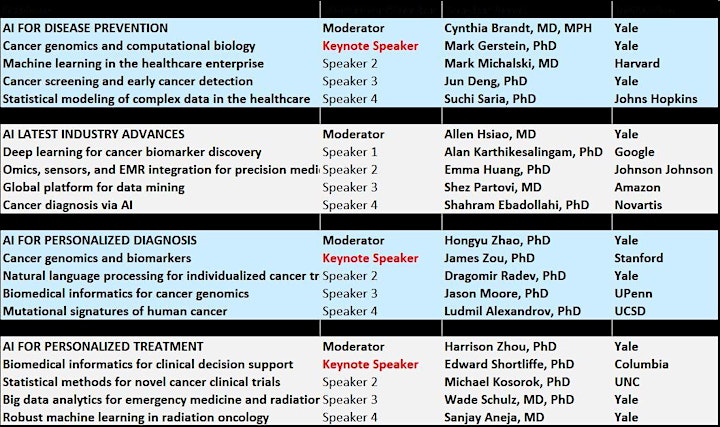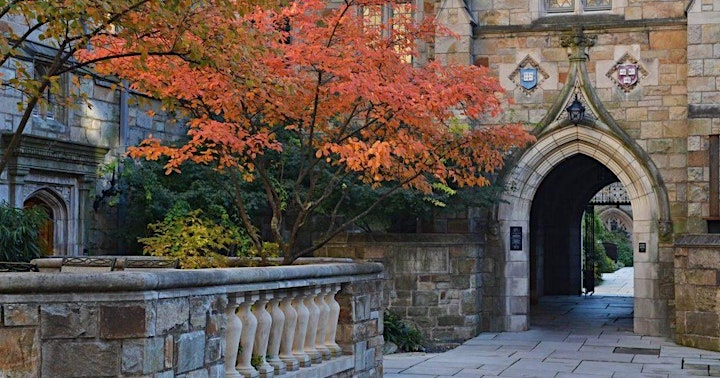 Organizer of Inaugural Artificial Intelligence for Precision Medicine 2020 Conference