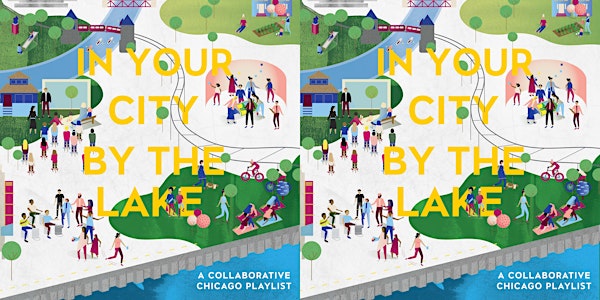 'In Your City by the Lake': A Collaborative Chicago Playlist
When and where
Location
Museum Of Contemporary Art Chicago 220 East Chicago Avenue Chicago, IL 60611
Description
Join MAS Context, Borderless Studio, and The Night Gallery at the MCA Chicago on Friday, September 21st from 6:00pm - 8:00pm.
Chicago is difficult to capture through purely objective means. Despite efforts to describe it in reductive statistics, postcards, tweets, the city's character constantly eludes such one-liners. Instead, our lived experiences of Chicago are messy, troubling, heart-felt; they are often better captured by movies, songs, and places—that one line, riff, or street corner that triggers a specific kind of deja-vu. Today, Chicago's growing informal architecture, urbanism, and design communities are using non-traditional mediums—such as film, music, and live drawing—to engage and explore public discourse. These formats begin to suggest different methods to construct new collaborative futures for the city.
Join Borderless Studio, The Night Gallery, and MAS Context for a night of celebrating Chicago through film, music, and place. This event will bring together three design communities, each of which has been established through ongoing public programming in different neighborhoods across city.
The "collaborative playlist" will feature film clips, home videos, songs about Chicago and by Chicago artists. Visitors and contributors will have the opportunity to share their memories of the city on a participatory map of the city.
Contribute your own memories of "your city by the lake," in the words of the Smashing Pumpkins, in person at the MCA or through an open call online.
Common Use programs are coauthored and designed by Chicago community groups and the MCA's Partnerships and Engagement Liaison Gibran Villalobos.
RSVP not required, but strongly encouraged.
https://mcachicago.org/Calendar/2018/09/Common-Use-In-Your-City-By-The-Lake-A-Collaborative-Chicago-Playlist