Location
Vizcaya Museum and Gardens
3251 S Miami Ave
Miami, FL 33129
Refund policy
Contact the organizer to request a refund.
Eventbrite's fee is nonrefundable.
Join our community to experience poetry, song and fashion at Vizcaya!
About this event
Join us, and our community, for a night of fashion, song and poetry performances in Vizcaya's gardens. For this performance, we come together in welcoming and celebration of our diverse community.
Before the Performances (7:00-8:00 p.m.)
Before the performances begin, there's lots to do! Get creative with writing your own poetry, and sharing it at the open mic! Lend your voice at a sing-along song learning station. Decorate floating lanterns with individual messages of welcoming to close out the show.
The Performance (8:00-9:00 p.m.)
To kick off the performance, follow a Junkanoo band through the gardens to the Main Stage, where Tenor Kunya Rowley and Spoken Word Artist Arsimmer McCoy will perform in monumental garments created by Fiber Artist Pangea Kali Virga and embellished by the community. Express yourself and be the model we know you are during the fashion parade, wearing your own clothes - or join in on a drum circle to accompany the fashion parade! We'll end the night adding our own light to Vizcaya's fountains with our personalized lanterns. Come together with folks from all different parts of our city, to be a part of the community In YOUnison.
F.A.Q.s
1. What's the schedule for the evening?
7:00-8:00PM: Come and enjoy the gardens of Vizcaya! We will have lots of things to explore including an open mic poetry station, a sing-along song learning station, and a lantern making station to get your creative juices flowing.
8:00-9:00PM: Join in and enjoy the performance! Our lead artists will be performing on a special stage set up in the garden along with community members just like you! The performance will include solo performances, group community sing-alongs, spoken word performances, a fashion parade and drum circle!
2. What should I wear? Can I join the Fashion Parade?
Express yourself! Wear something that reflects your culture, your identity, or your most unique fashion flair! Anyone is welcome to join in the fashion parade, led by Fiber Artist Pangea Kali Virga. We will travel through the formal gardens, on the existing pathways, so no prior modeling experience is necessary!
3. What should I bring?
If you have a percussion instrument - bring it for our drum circle! Other things to bring: Your smile, your singing voice, and if you have ever written any poetry - bring that too for our poetry open mic station!
4. Who will sing?
Tenor Kunya Rowley will do a few solo performances. And then there are 3 songs that we hope you will join Kunya and the Miami Sound Choir in - "Lift Every Voice and Sing," Wangolo" and Bob Marley's "One Love"
5. What do we do in case of rain?
It's South Florida, and we're community in rain and shine. Outside of unsafe conditions, we're on!
6. Where do I park?
Parking is FREE at Vizcaya! The Main lot fills up quickly, and extra parking is across the street in Vizcaya Village. The walk from Vizcaya Village to the gardens is a beautiful, but long, one. If you have folks you want to drop off, you can do so at the Admissions Booth before parking your car.
7. Will there be any food or beverage available?
Tonight, we're focusing on creative expression and our Café will be closed. Plan to eat before you come!
8. What is In YOUnison?
Join IlluminArts, Vizcaya, and our entire community, after a month-long workshop experience culminating in this performance event that includes music, spoken word, and fashion. Free community workshops, led by writer and poet Arsimmer McCoy, arts and culture thought leader Kunya Rowley, and fashion designer and fiber artist Pangea Kali Virga, gave participants the opportunity to create and shape this communal performance. The culminating event takes place in the gardens of Vizcaya, and highlights what it means to feel welcome. Participants are encouraged to lend their voice and their style as we celebrate diversity, both at Vizcaya and our community, in unison.
In YOUnison is the 2022 installation of community-built and community-performed artmaking at Vizcaya (internally, we call this initiative our Participatory Public Art project). What started with artists from Processional Arts Workshop to create Whirl in 2016 all the way through WEAVE in 2019. In 2021, local artist Sebastian Duncan-Portuondo created Spectral Vizcaya in 2021 and takes its next evolution in partnership with IlluminArts to welcome the community In YOUnison.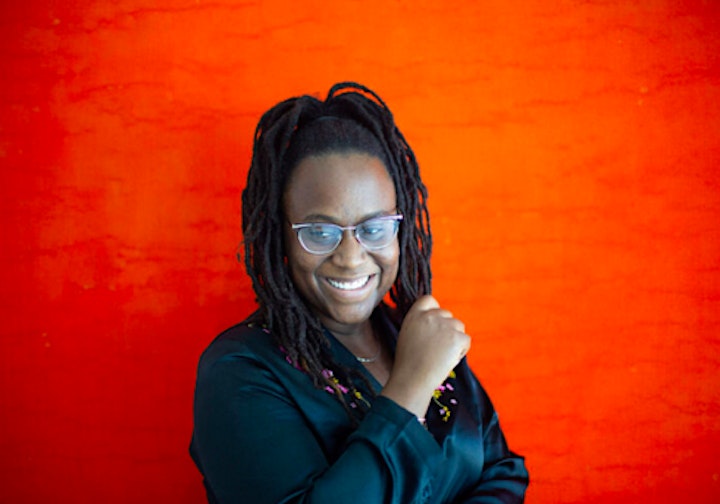 ARSIMMER MCCOY is from Richmond Heights, Fl. McCoy's work covers conversations about identity, self-reflection, human connectivity, legacy, validation, and transparency. McCoy's writings delve into her experiences of growing up in Miami; oftentimes exploring its underpinnings and community threading, through storytelling. Arsimmer has been a teaching artist for 5+ years and creates & facilitates workshops in creative writing and performance. Arsimmer's work has been featured in RootWork Journal, Mixed Magazine, Creatures Mag, Opal Literary, and others. Her pieces have been published in Venice Magazine's Power issue (2020) and Waterproof: Evidence of a Miami Worth Remembering, a collection of micro-elegies to Miami places.
When Arsimmer is not writing or performing, she is working on her passion project of turning her home into an exhibition space (entitled Ms. Mary's House | The Carol City Museum) and mothering her daughter who dances like fire. Ms. McCoy holds a BA in English from the historic Florida Memorial University, in Carol City (Miami Gardens), Florida.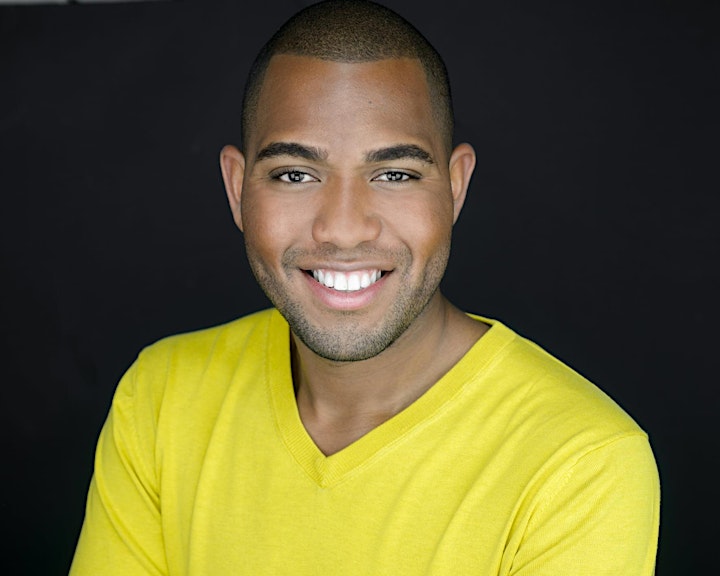 KUNYA ROWLEY, a South Florida native, is a community, social impact, and artistic leader in Miami, FL. He is the founder and Artistic Director of Hued Songs, a non-profit that celebrates Black culture through the arts. Kunya is also the Director of Music Access, Arts, & Culture at The Miami Foundation, leading the Foundation's efforts to make music education & the arts more accessible and equitable in Greater Miami. His artistic credits include performances with Magic City Opera, Slow Burn Theatre, Opera Naples, Florida Grand Opera, Orchestra Miami, Klezmer Orchestra, and M Ensemble.
In 2017, Kunya was the recipient of the John S. and James L. Knight Foundation's Knight Arts Challenge grant, which propelled the founding of Hued Songs. Since its founding, Hued Songs has gone on to produce performances across South Florida, providing a platform on which Black & Brown artists can be seen, heard, and paid and working to remove community barriers to arts access. He is a member of the NAACP Miami-Dade chapter, as well as the GMCVB LGBTQ Tourism Advisory Committee.
Through his work, Kunya seeks to build community through music and to be a conduit for accessible arts across a multi-cultural platform.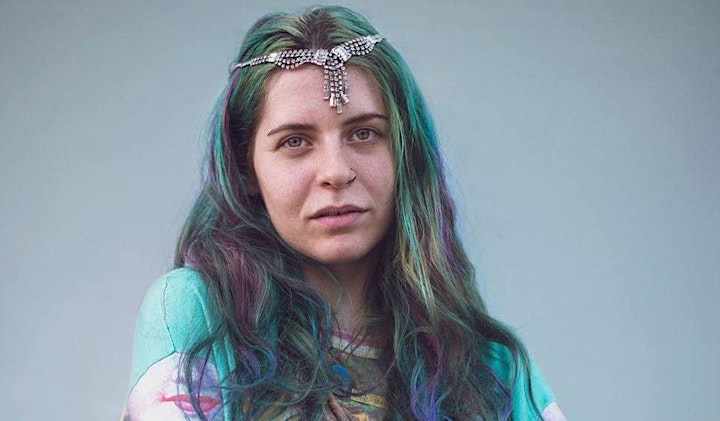 PANGEA KALI VIRGA is a fiber artist, educator, designer, curator, and producer with high standards and a conceptual spirit. Her aim is to build collaborative networks and moving experiences through all of her projects. Social responsibility is pivotal to her art, as she attempts to communicate urgent, difficult messages in beautiful and fun ways through events, workshops, performances, and other collaborative projects.
After receiving a degree in womenswear from FIT, Pangea has traversed the industry doing everything from heading production and design departments, to executive producing fashion shows, to styling photo shoots, to costume design, and more. Pangea's creative work has been published in over 60 publications including L'Officiel and Harpers Bazaar.
For the past three years Pangea has dedicated herself to helping transform the fashion industry to be a more sustainable and equitable one, creating art and wearables out of upcycled materials using zero waste practices, supporting her belief in the power of clothing as storyteller, cultural marker, and political catalyst. She has found great comfort and liberation through clothing and fashion, and the work she creates is made in hopes of extending those experiences to the viewer and wearer.
"My goal is to create textiles that speak for themselves, are rich in texture and detail, narrative, ornate, and painterly. I see each work as a composition, with a story of its own for people to wear and tell."
You can catch Pangea on any given day sewing commissions in her Fountainhead Studios workshop in Little River, lecturing classes on sustainable practices, and hosting workshops!

IlluminArts understands the community's desire to experience traditional art forms in innovative and exciting ways. Founded in 2013 to present world-class performances of classical music to Miami's vibrant audiences, IlluminArts collaborates with museums, galleries, and other community organizations to present curated, site-specific programs of music. Following a growing desire to highlight social justice issues in our programming, we recognize the power of the arts to inspire thought, dialogue, and action by exposing audiences to performances that not only entertain, but also engage and inspire change.
Funding is provided in part by The State of Florida, Department of State, Division of Arts and Culture and the Florida Council on Arts and Culture, Miami-Dade County and the Anthony R. Abraham Foundation.
To promote inclusion for all, Vizcaya ensures that all community programs, after-hour and weekend events for locals, feature activities that are physically accessible to all visitors. While not all areas of the estate are wheelchair accessible, community programs are purposefully located in areas without stairs or that can be accessed via a ramp.