IN-Vision: Build the Strategy, Take the Action, Experience the Results

Monday, September 10, 2018 from 7:00 PM to 8:00 PM (EDT)
Event Details

As a result of the IN-Vision Coaching Circle, participants identify and conquer their limitations, create solid strategies for personal goal achievement and gain a greater sense of purpose. The Circle is for individuals who are ready to dig deeper in their beliefs about what they can have, get clear about what they want and are ready to go for it!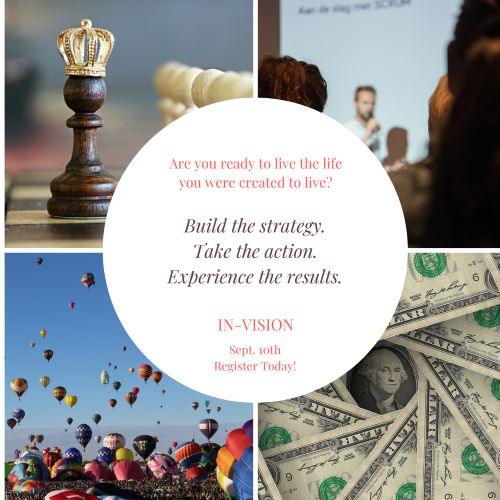 THE FORMAT (NOTE: CHANGES HAVE BEEN MADE TO THE FORMAT IN THIS EXCLUSIVE FREE INTRODUCTORY EVENT.)
IN-Vision is a series that consists of:
1 Interactive WebGroups (45 min)
Sept 11th @ 7:30p ET
1 Online / Live (for local NY participants) Vision Board Strategy Session (60 min)
Sept 22nd @ 11a ET
1 Personal Coaching Experience (45 min)* 
*Sessions will be booked individually
Organizer
For years I was in a cycle of stagnation. I lacked vision...I lacked motivation...I lacked drive. I was at a point where I felt like I was drowning in the proverbial "quest for purpose" and "Pursuit of Happyness". At some point we have all had those moments when it feels like we "just can't get it together" and we have a tendency to want to make drastic life changes. Has there ever been a time when you have said to yourself "there has to be more to life than this", or you found yourself dissatisfied, discontent and dreading waking up everyday? 
I invite you to join this empowering, honest and creative series that will  provide you with insight as you embark on your personal journey to live on purpose.