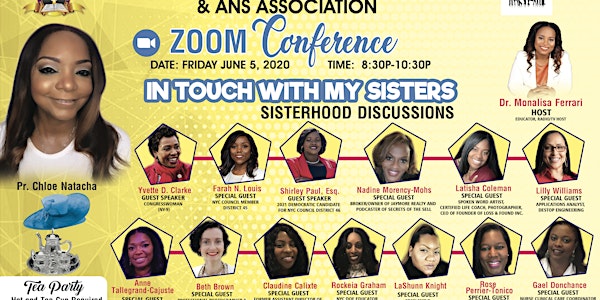 In Touch with My Sisters Tea Party Conference
Description
Welcome to our sisterhood Tea Party!
Our Special guest will discuss many topics and provide some great opportunities for all.
This sisterhood is to show an example to all women on the importance of sisterhood.
Our host Monalisa Ferrari will lead the discussion for the night.
Joining us on this amazing conference is Congresswoman Yvette D. Clarke NY19 & Councilmember Farah Louis
Please register early because the last event was sold out.
MANDATORY: HAT AND TEA CUP TO ENTER ZOON!!!
We will take a group picture and have some fun!
Thank You for registering
Pastor Chloe Natacha