IN THIS LAND NOBODY KNEW HOW TO CRY (S' Afti Ti Hora Kanis Den Ixere Na Kle...
Description
IN THIS LAND NOBODY KNEW HOW TO CRY (S' Afti Ti Hora Kanis Den Ixere Na Klei) & VOURVOUROU: Saturday, June 8 | 3:15 PM | RIGLER
IN THIS LAND NOBODY KNEW HOW TO CRY (S' Afti Ti Hora Kanis Den Ixere Na Klei)

Greece, 2018, 90 min, US Premiere
Director/Writer: Giorgos Panousopoulos
Producer: Eleni Kossyfidou
Cinematographer: Christos Karamanis
Editor: Nikos Vavouris
Music: Vangelis Fampas
Cast: Margarita Panousopoulou, Serge-Requet Barville, Babis Hatzidakis, Fotini Tsakiri, Yannis Hajiyannis
Something magical is happening in a small uncharted island, somewhere in the Aegean Sea: Two unsuspecting foreigners, a French member of the European Parliament and a young economist, arrive in idyllic Armenaki with a fishing boat and become acquainted with the bizarre lifestyle and subversive moral values of its people and let themselves get carried away by the vortex of love and this charming place that has the power to change people's lives.
Giorgos Panousopoulos lives and works in Athens. He was the leading director of photography, working with various well known Greek directors. He directed his first film in 1967, which was subsequently censored by the Greek junta. Τill today he has directed 7 more feature films. Being a cinematographer, he has been director, producer, scriptwriter, D.o.P. and editor of some of his films.
* 2018 Montreal The World Film Festival
* 2018 Busan IFF World Panorama
* 2018 Athens Premier nights IFF
* 2018 Thessaloniki IFF
---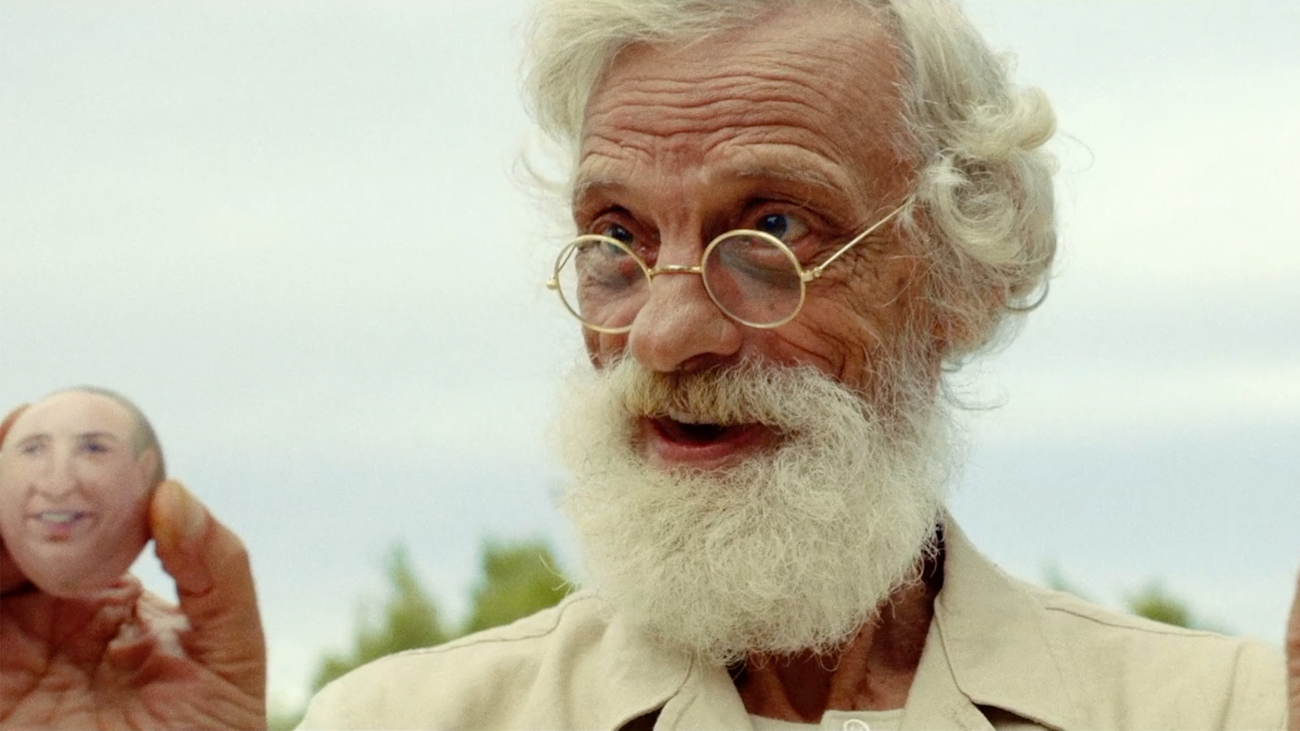 VOURVOUROU
Greece, 2018, 22 min, West Coast Premiere
Director/Writer: Karina Logothetis
Producer: Blonde Audiovisual Productions
Cast: Andreas Iosif Sideris, Kostas Laskos, Nikolakis Zegkinoglou, Fani Kalogirou Valti, Elli Anastasiou, Andreas Mitsioulis
"Where does the sun go when it gets dark? Why is the chicken's egg so important to humans? Why doesn't my brother take me with him when he goes caroling with Claire? Who is this mister Al Jaimer who follows my grandfather everywhere?" Six-year-old Markos is determined to find solutions while, unexpectedly, the magical tale called the circle of life unravels before his eyes.
* 2019 Iris Awards of the Hellenic Film Academy - Nomination
* 2019 Aswan International Women Film Festival
* 2018 Olympia IFF For Children & Young People - Best Short Fiction Film
* 2018 Drama International Short Film Festival - Best Original Score - Best Costume Design
* 2018 Athens International Film Festival - Special Mention